Newest Dean's Report Features Student Success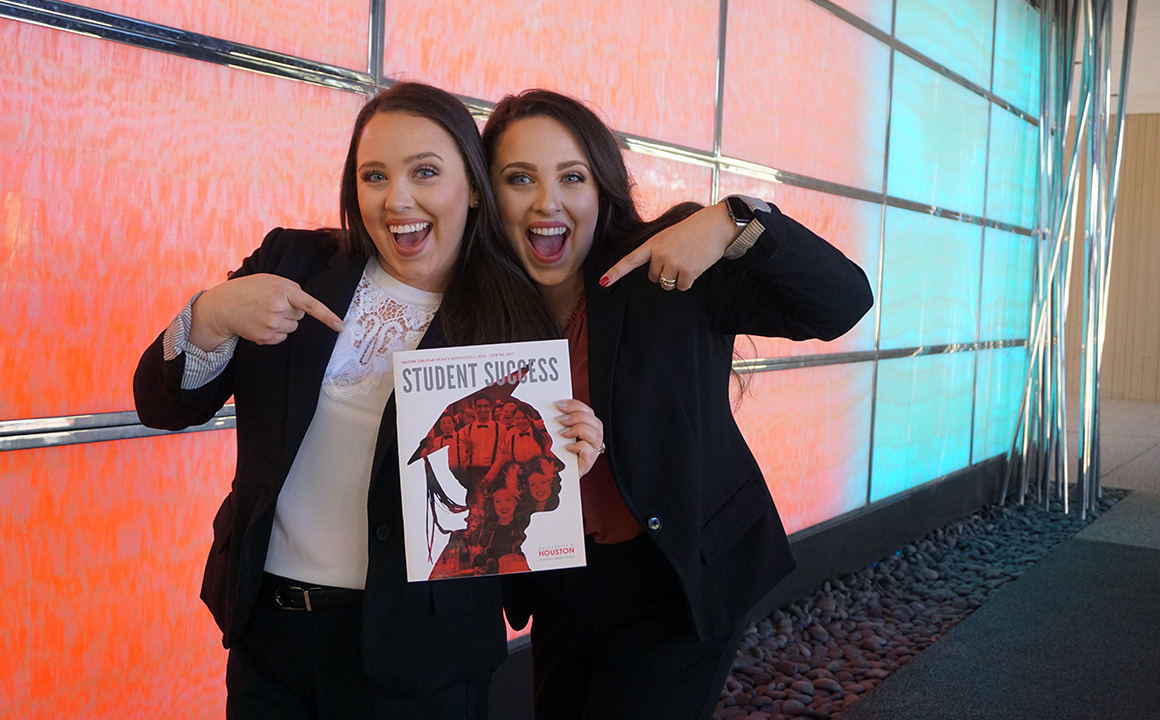 Our Fall 2016–Spring 2017 Dean's Report hit the mail this week! Produced by the Hilton College Office of Communications, this year's report is all about the College's student success initiatives and the dedicated staff who interact with our students daily to help foster that success.
(Pictured above) Kalynn and Lindsey Grace, who were excited to learn they were featured on the report's cover, are just two of the estimated 200 students with plans to graduate in December. Graduation, after all, is the end goal of our student success initiatives.
In addition to a letter from Dean Dennis Reynolds recapping the successes of the past academic year and mini profiles of our recruiters, advisors, career development counselors and alumni engagement liaison, this report outlines the College's vision for growth. This vision includes renovations for our new Center for Student Success, plans for a new brewpub and fermentation lab, and a major expansion to the Hilton University of Houston. A snapshot of the College's financial health as well as a list of donors who are helping to make all of this possible round out the report.
Watch for your copy of this Dean's Report in the mail. You can also view it online!
If you are receiving our Snap Shots e-newsletter and don't receive a report in the mail, it means we don't have your current address. To receive future reports and other mailings from the College, please contact Alumni/Development Coordinator Veronica Vazquez, or click here to update your information.
We hope you are inspired by what you learn in this report. It has been a very productive and exciting academic year!   
(Story & Photo: Pearl Cajoles)