New Center for Student Success Open for Business!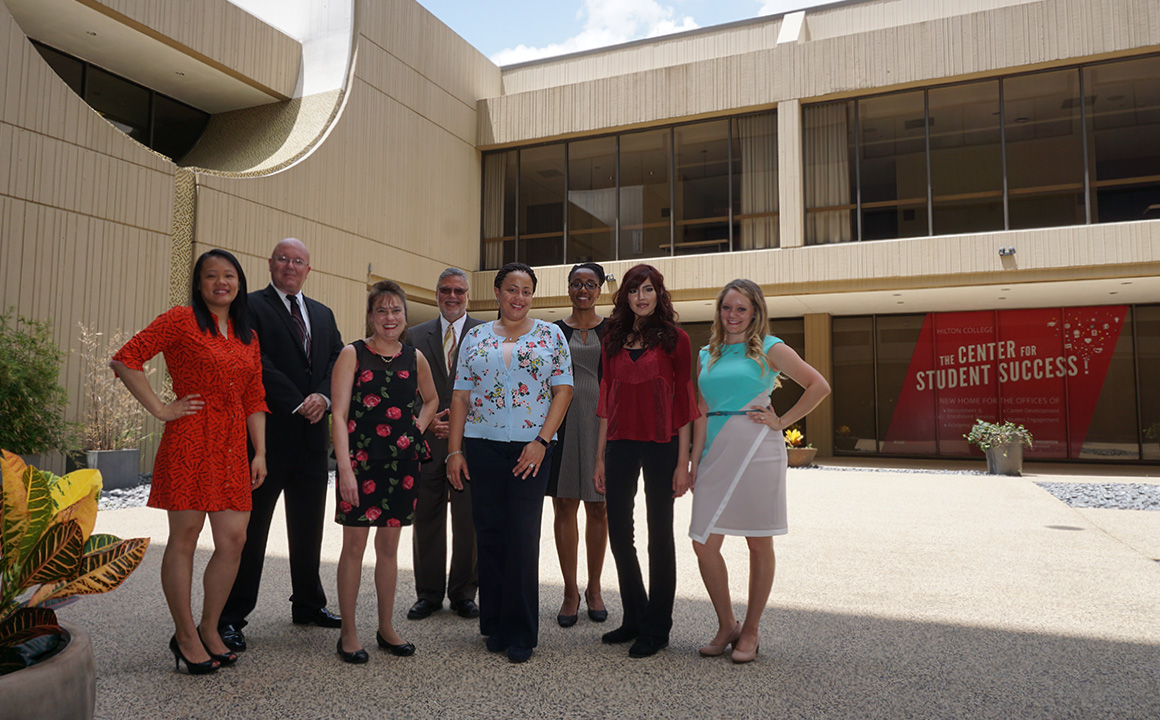 When students return to campus on August 21 for the start of the fall 2017 semester, they won't be visiting advisors and career counselors in their old offices in the North and South Wings. Over the summer, the offices of recruitment and enrollment, undergraduate academic services, and career development moved into the new Center for Student Success (CSS) in the College's West Wing.
Through institutional reorganization, Provost Paula Myrick Short made it possible for the College to reclaim the West Wing and occupy space not used since 1989 when the building was shared with UH's Continuing Education Center. This repurposed space will serve as a "one-stop shop," where every student need from applications to graduations is addressed. In time, the alumni engagement office will be housed here as well.
Dean Dennis Reynolds is most excited about the difference the CSS will make in our students' lives.
"Not only is it a manifestation of the importance we place on student success, but it also provides a physical foundation to nurture and strengthen the sense of community that has always been a differentiating factor of this program," he said. "No doubt, this will set us apart from other top hospitality programs. It's a game-changer."
Moving offices and staff is just the beginning. Once funds are secured, renovation will begin to create a student concierge desk – the heart of the Center. The desk will be staffed by academic services, as well as students who will give their peers directions to classes, make appointments with advisors and career counselors, schedule tours, and share information about events, student organizations, volunteer opportunities and the like.
The popular student-run Cougar Grounds coffee shop will also relocate to the CSS and a new main entryway facing the hotel's courtyard will be added. With four fully equipped classrooms, some classes will be held here as well, and there are study carrels for the incoming cohort of doctoral students. 
If all goes as expected, the renovation will be completed sometime in 2019. Exciting times!
(Photo: Pearl Cajoles)