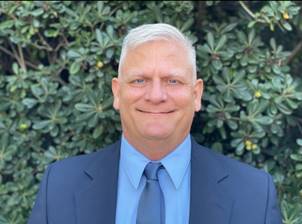 Mike Oestereicher has joined the UH Facilities/Construction Management department as the Assistant Vice President of Facilities Services. He has over 25 years of experience in facility operations and services, engineering, and contracting. 

He is originally from Colorado, where he earned a Bachelor of Science in Architectural Engineering and a Master of Science degree in Civil Engineering from the University of Colorado.  He has lived in 4 countries and 10 states over the last 31 years while serving in the United States Navy as a submariner and Civil Engineer Corps Officer. He is a licensed professional engineer in the State of Colorado.  He successfully completed the Keenan-Flagler School of Business Advanced Management Program and the Wharton Advanced Management Program.
Oestereicher has oversight over the Facilities Services unit which is comprised of the following areas.
Campus Services
Lab Services
General Maintenance
Preventive Maintenance
Utility Operations
Campus Construction Services
He is extremely proud to be able to now support the University of Houston and is ready to help build futures and maintain excellence.