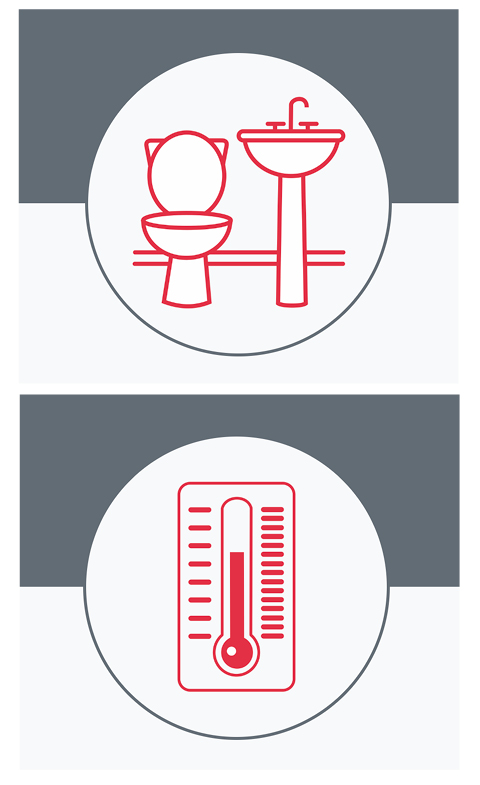 In August, the FIXIT Service Request system received a major upgrade. Facilities/Construction Management changed from the software that was over a decade old to a new software.
This transformative change is now more intuitive than ever before. The requester can easily see icons to identify the category for the type of request they would like to submit.
Once the category is chosen, the user then can click from a short list of choices within that range of service. "We were able to minimize the choices and make it much more user friendly. We previously had 182 choices which has been significantly streamline." explains Director of IT Chad Thome.
Once the information is submitted, the service request goes through the approval process and becomes a work order. The work order is triaged by the FIXIT Frontline who make sure the information is as accurate as possible before it heads to the appropriate F/CM team to manage the repair. These Zone Managers and Customer Service Liaisons communicate information back and forth between the customer and the technicians.
Assistant Director Dwight Bradley leads the FIXIT Frontline team and worked closely alongside the F/CM IT team to help with this implementation. He stated, "This software is key to our operations and we wanted to make it as easy as possible for our customers to submit their requests."
An additional new feature is that the FIXIT service request link has its own URL which means although it is still available through Access UH and the FIXIT icon, it can also simply be bookmarked on a device. The website has the single sign-on using a Cougar Net identification.
Although there is new software, there are still the traditional 4 Ways to FIXIT including phone, email, text and now the upgraded service request system.