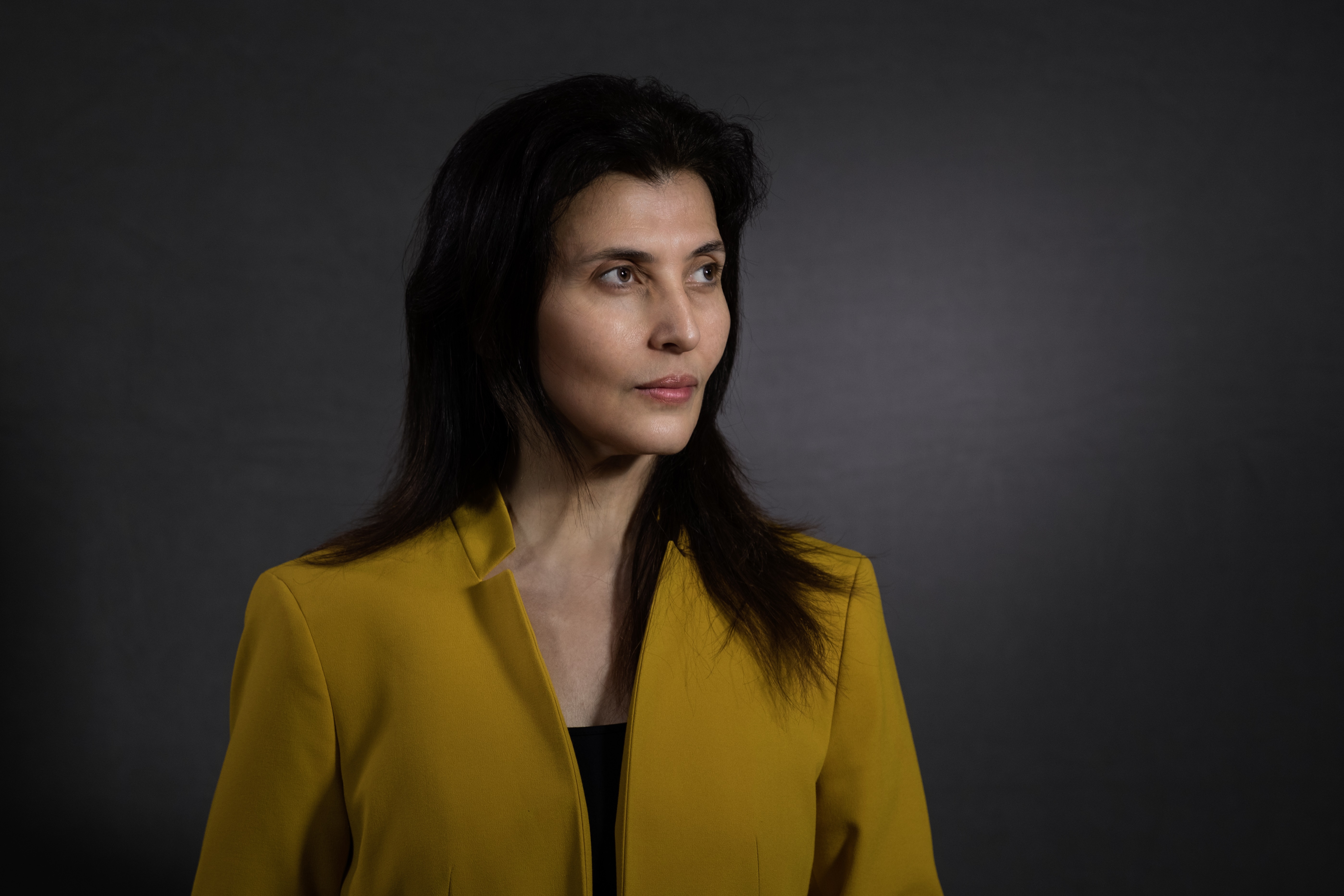 Each year the University Libraries recognizes those who have contributed to their success over the last year. Congratulations to Director Joujou Zebdaoui for being selected for the 2020 Dean's Advocate Award.  Nominated by John Lehner for her leadership on the complicated access gates project.
Joujou Zebdaoui is the Director of Campus Construction Services as part of UH's Facilities/Construction Management Department.  She came to UH in 2014 as a Senior Project Manager from Rice University and shortly became a Principal Project Manager for Facility Panning and Construction. She became the Director of Campus Construction Services in the fall of 2018. Within this new role, she immediately began working with the Libraries.  At the time, they had been working with F/CM for 14 months on the expansion of the Special Collections's storage space on the second floor of the M.D. Anderson Library.  The project had suffered from some very problematic management.  Joujou intervened immediately and she ensured that the project was promptly brought to successful completion. 

More recently the CCS team has been working with F/CM on a much more complicated project - the installation of the access gates at the front of M.D. Anderson Library.  This project required the coordination of F/CM, Planning, Campus Security Administration staff, a private contractor, a staff of the firm fabricating the turnstiles, and an architecture firm. 
Throughout this very complicated project, Joujou conscientiously worked to coordinate all of the members of the project team.  She displayed an impressive knowledge of construction and project management.  She also displayed a leadership style that maintained a focus on the Libraries needs at all times.  Through various complications, she consistently focused on the Libraries staff and users as her clients in this project.  In situations where the Libraries needs were not being addressed by one of the project team members, she promptly interceded on the Libraries behalf and reasserted the importance of focusing on the libraries' needs. 
Joujou's remarkable skills and her commitment to leading projects with a focus on the client's needs are laudable.  The UH Libraries considers her commitment as invaluable. 
The library is truly grateful for the help she and the whole Campus Construction Services team (CCS) has given the University Libraries with specific appreciation to Laurin Curtis and Carlos Cabrera.
Joujou is elated to receive this award and thanks to her team and Campus Safety System for the wonderful work they perform on a daily basis.
On July 29, 2020, the University Libraries presented their awards and Interim Dean Marilyn Myers virtually presented the award to Joujou. Facilities/Construction Management is proud of Joujou Zebdaoui and the CCS team.