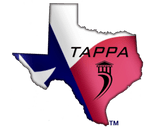 It's with pleasure that we announce that the University of Houston Facilities/Construction Management was awarded the TAPPA Stars Across Texas Award at the Texas Association of Physical Plant Administrators (TAPPA) 2021 Virtual Conference.
This recognition is designed to recognize those that demonstrate excellence in the field of educational facilities and is granted to one organization each year. Previous winners include University of North Texas and Baylor University.
As explained during the TAPPA Business Meeting on April 26 2021, seven categories are evaluated for excellence:
Leadership
Strategic and Operation Planning
Customer Focus
Information and Analysis
Development and Management of Human Resources
Process Management
Performance Results
During the presentation, attention was specifically given regarding the purpose of F/CM, the values and the Making It Real workshops facilitated in 2020. F/CM is proud to receive this award and has worked hard to cultivate and live the purpose of Building Futures, Maintaining Excellence.
Congratulations and a job well done!