National Incident Management System (NIMS)
The size, frequency, complexity, and scope of incidents vary, but all involve a range of personnel and organizations to coordinate efforts to save lives, stabilize the incident, and protect property and the environment. NIMS defines this comprehensive approach.
NIMS guides all levels of government, nongovernmental organizations (NGO), and the private sector to work together to prevent, protect against, mitigate, respond to, and recover from incidents. NIMS provides stakeholders across the whole community with the shared vocabulary, systems, and processes to successfully deliver the capabilities described in the National Preparedness System. NIMS defines operational systems, including the Incident Command System (ICS), Emergency Operations Center (EOC) structures, and Multiagency Coordination Groups (MAC Groups) that guide how personnel work together during incidents. NIMS applies to all incidents, from traffic accidents to major disasters. In 2008, the University of Houston System Board of Regents formally adopted NIMS as its standard approach to incident management.
Find the NIMS/ICS training requirements below: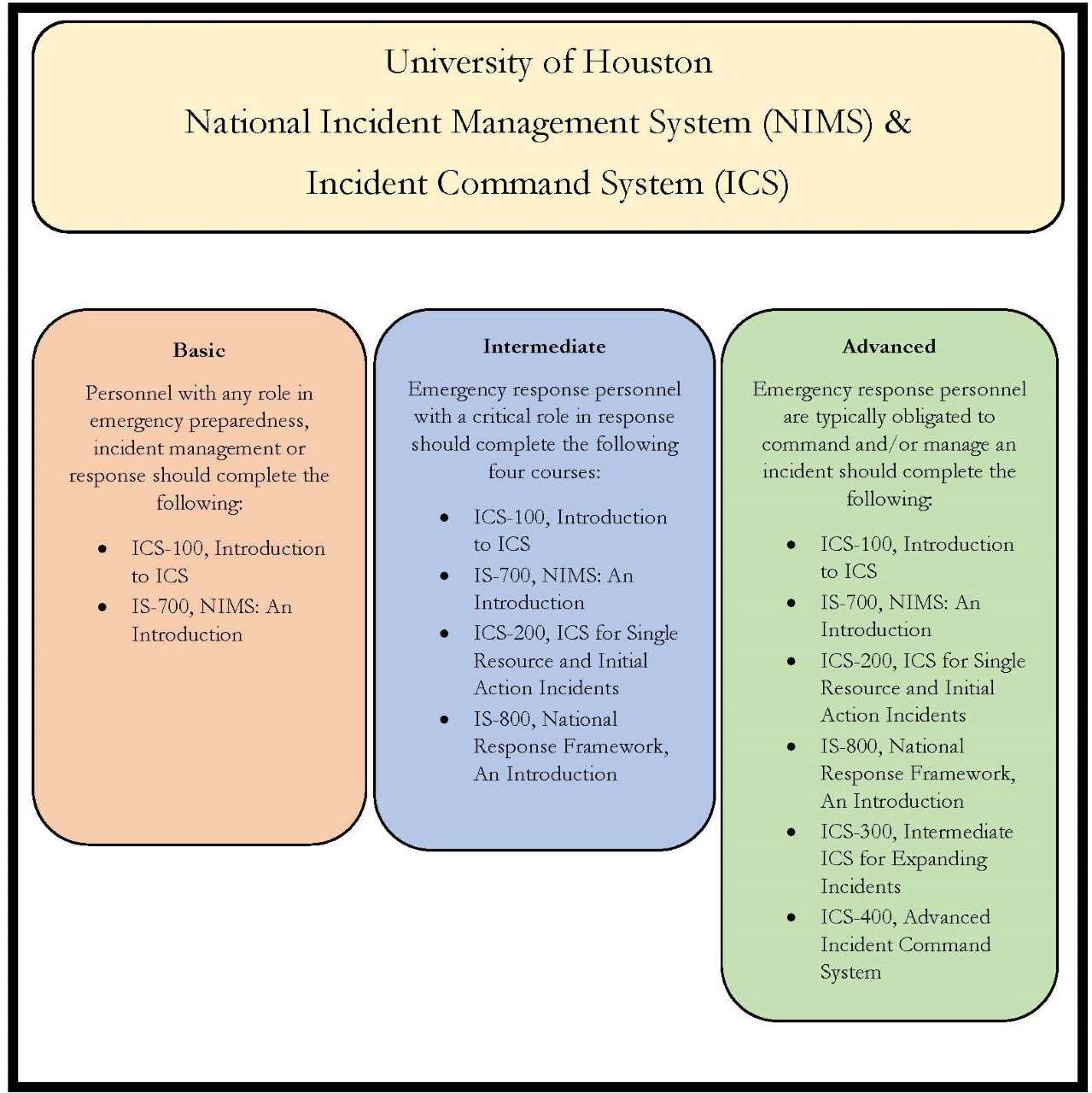 NIMS/ICS training requirements
To attain the above mentioned trainings and additional FEMA trainings visit the FEMA NIMS website. For more information contact one of our OEM Staff Members.