DSA News
August 03, 2023
The Division of Student Affairs, Dean of Students (DOS) department, is proud to announce the addition of Dr. Lanita Reesie Holsey to our esteemed team. Dr. Holsey will be the Assistant Dean of Students and a hearing officer for individual and organizational cases. Her leadership will also manage and conduct record requests for students and alumni and guide the University Hearing Board.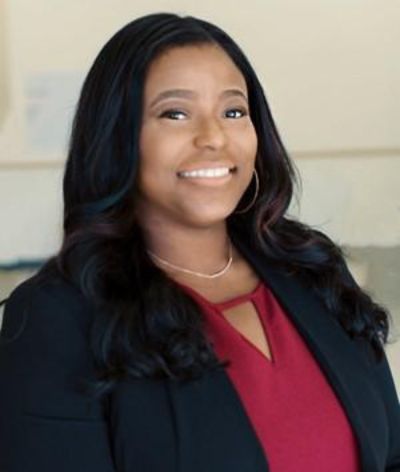 Dr. Holsey's appointment comes with high praise from Dr. Sara Jahansouz Wray, associate dean of students. Dr. Wray said, "I am so excited to have Dr. Holsey join the Dean of Students team at the University of Houston. Dr. Holsey brings us a wealth of experience in serving students and ensuring their success through various educational opportunities. I cannot wait to see the impact she will have on the UH community."
A distinguished scholar and two-time graduate of North Carolina Central University, Dr. Holsey holds a bachelor's and master's degree in history. She continued her academic journey by obtaining a Ph.D. in educational leadership from Florida A&M University, focusing her dissertation research on the Career Experience of Homegrown African American Female Administrators in an Under-Resourced, Rural School District. Her research interests extend to administrative and organizational practices, women's leadership and development, and the development of hiring practices for higher education administrators. Dr. Holsey stated, "I am excited to serve here at UH with the DOS team under the leadership of Dean Young. While I am new to Houston and the great state of Texas, the University of Houston community has reassured me of my purpose to serve college students. I look forward to contributing, learning, and growing with this great university. Go Coogs!!!!"
With a remarkable 18-year career in education, Dr. Holsey started as a secondary education teacher and administrator in Durham Public Schools. She later transitioned to higher education, where she made significant contributions at institutions such as the University of North Carolina Chapel Hill, Bethune Cookman University, Edward Waters University, and most recently, as the Assistant Vice President of Student Engagement/Dean of Students at Texas Southern University. Her dedication and excellence were recognized when she was inducted into the prestigious "40 Under 40" outstanding alumni class of North Carolina Central University.
Apart from her professional accomplishments, Dr. Holsey is deeply passionate about community service and youth services, with a particular focus on adoption and foster care initiatives. She has made it her personal mission to advocate for and give a voice to these children, reflecting her commitment to making a positive impact beyond the academic realm.
Outside of work, Dr. Holsey enjoys spending quality time with her family and friends, and she takes delight in doting on her beloved puppy, Ramzi.
The Division of Student Affairs is thrilled to welcome Dr. Lanita Reesie Holsey to our team. Her wealth of experience, dedication to student success, and passion for community service align perfectly with our institution's values and mission. We have no doubt that Dr. Holsey will make a profound and positive difference in the lives of our students and the broader university community. Together, we look forward to achieving new heights of excellence and fostering a supportive and inclusive campus environment for all.
Please join us in extending a warm welcome to Dr. Holsey as she embarks on this exciting new journey at the University of Houston.