DSA News
July 19, 2023
The Division of Student Affairs (DSA) is delighted to welcome Davorius James as the new Program Coordinator II in the International Student and Scholars Services Office (ISSSO). Hailing from Corinth, Mississippi, Davorius brings his passion for culture and international education to his role, where he will foster meaningful connections among students and create engaging cultural events.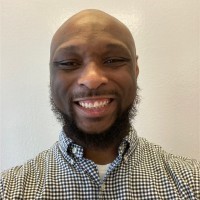 In May 2023, Davorius made his way to Houston and joined the University of Houston community. Prior to this, he pursued his bachelor's degree in social work at the University of North Alabama (UNA) in Alabama, deepening his understanding of societal dynamics and human connections. During his time at UNA, Davorius discovered his love for international education while working in their Office of International Affairs. As an international ambassador and later as an office intern, he embraced his role in supporting and guiding international students.
Davorius's career in international education is a natural extension of his genuine passion for culture. He considers cultural experiences to be the most enriching aspects of life and finds joy in immersing himself in different customs, authentic foods, stores, comedy, and music. This deep appreciation for diverse cultures fuels his commitment to fostering cultural exchange and creating inclusive environments for students.
Davorius's linguistic abilities extend beyond English, as he possesses a basic understanding of French. This linguistic diversity enables him to connect with students from various linguistic backgrounds and fosters a sense of inclusivity within the international student community.
As the Program Coordinator II, Davorius plays a vital role in enhancing the student experience at ISSSO. He coordinates the office's International Friendship Program, facilitating meaningful connections between international students and members of the UH community. Additionally, he actively participates in organizing various cultural events hosted by the office, creating spaces for students to celebrate their diverse backgrounds and traditions.
Davorius's role extends beyond cultural events, as he assists students with a wide range of inquiries. From questions about driver's licenses and social security applications to finding ways to get involved both on- and off-campus, Davorius serves as a knowledgeable resource for students navigating their new environment. "Davorius sets bigger goals and higher visions to engage students, UH, and the off-campus community. He already hit the ground running and established many connections, meeting with students and partners. We are so thrilled to have him as part of our great team," said Dr. Jin Zhang, director of ISSSO.
Davorius's creative approach to his work allows him to develop innovative ways to engage students from different cultures. His ability to think creatively and tap into his creativity enables him to create impactful programs and initiatives that facilitate intercultural understanding and appreciation.
Davorius said, "I believe that culture is in everything: the food we eat, the clothes we wear, the words we speak, and especially our ways of life. In a way, the students we serve are an extension of every aspect of life. With an open mind, I am here to explore life and big ideas with a yes approach."
Outside of the office, Davorius enjoys staying active and engaging in sports. Whether it is practicing Jiu-Jitsu, following the UFC, or participating in various sports activities, he finds inspiration and joy in physical pursuits. This enthusiasm translates into his work, where he brings a dynamic and energetic approach to engaging students from diverse cultural backgrounds.
The Division of Student Affairs and the International Student and Scholars Services Office are thrilled to have Davorius James as part of our team. His passion for culture, extensive experience in international education, and dedication to fostering inclusivity make him an invaluable asset to the University of Houston. Davorius's enthusiasm, creativity, and ability to connect with students from diverse backgrounds will undoubtedly contribute to the university's vibrant international community.
Please join us in extending a warm welcome to Davorius James as the Program Coordinator II for ISSSO. His commitment to creating meaningful connections and celebrating diversity will positively impact the international student experience at UH.