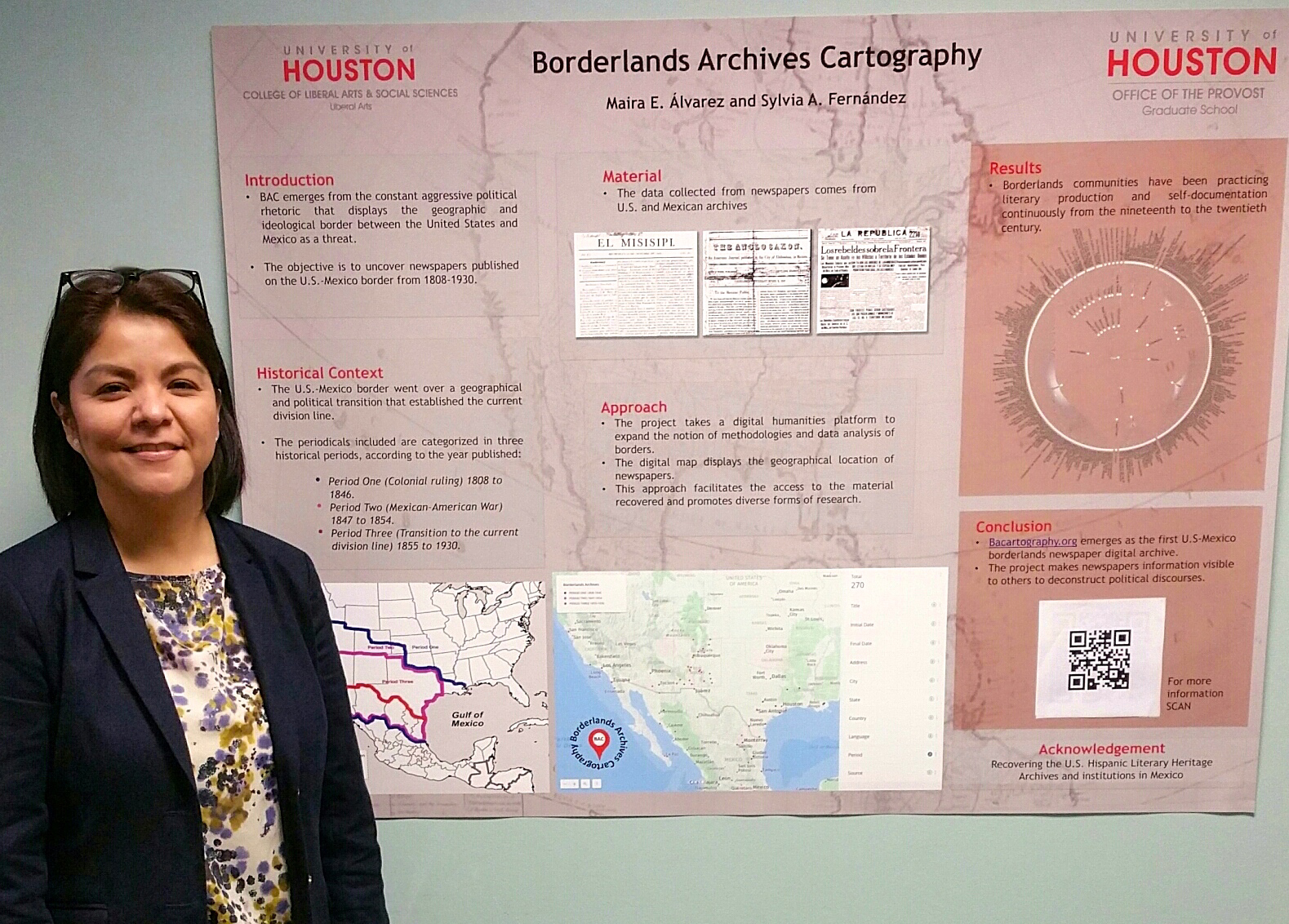 Ph.D. Candidates Maira E. Álvarez and Sylvia Fernández Participate in the Poster Session at the 2017 GRaSP Day
Department of Hispanic Studies Ph.D. Candidates Maira E. Álvarez and Sylvia Fernández were selected to participate for the poster session at the 2017 GRaSP day. Maira and Sylvia are pursuing a degree in U.S. Latina/o Literature with a research focus in U.S.-Mexico Border Literature. They are the founders of Borderlands Archives Cartography (BAC), a digital humanities project dedicated to locate, digitize, and facilitate access to nineteenth and mid-twentieth century newspapers. This project works in collaboration with the Recovering the U.S. Hispanic Literary Heritage Project, U.S. Latina/o Digital Humanities at UH, and archives from the United States and Mexico.
The Graduate Research and Scholarship Projects showcases the rich array of groundbreaking research undertaken by University of Houston graduate students across all disciplines. The participation of Borderlands Archives Cartography at the 3rd Annual GRaSP highlighted the innovative work possible through digital humanities practices, and provided networking opportunities with scholars. BAC is a project that has been well accepted across multiple disciplines and in regional, national, and international conferences. 
For more information about the project visit: www.bacartography.org
For more information about the event visit: http://www.uh.edu/graduate-school/events/research-day/