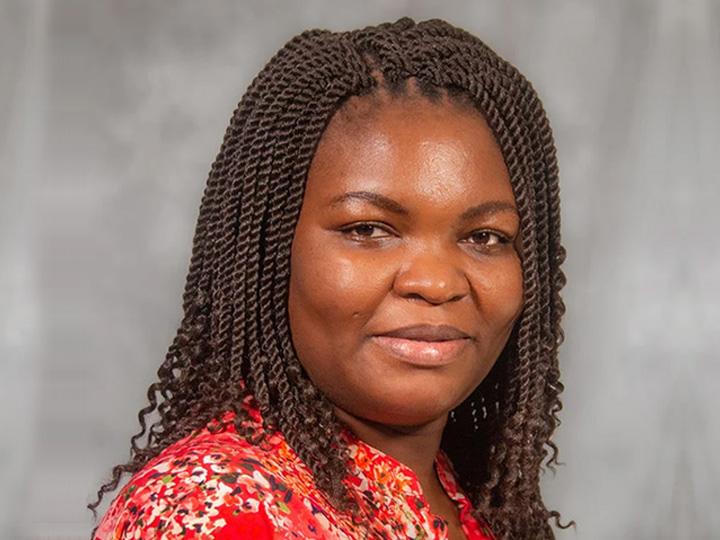 Assistant Professor Neema Langa is spearheading new research into the living, working and social conditions that shape maternal health outcomes among Black women in the United States. This inquiry comes in the wake of alarming data showing that the U.S. has the highest maternal mortality rates among high-income developed countries, despite its hefty spending on hospital-based health care. Due to systemic disparities in access to health care and quality care received, Black women are the demographic most affected by this national healthcare crisis. 
"Unfortunately, in the U.S. the Maternal Health Crisis is felt primarily by Black women," said Annamaria Milazzo, a research assistant professor at the Institute for Research on Women, Gender & Sexuality. "They experience a three times higher maternal mortality than white women and a two times higher severe maternal morbidity than white women." 
The study will be funded through 2025 and will examine the importance of obstetric health care and how various factors — such as race, ethnicity, socio-economic status and geographic locations — impact maternal mortalities and morbidity. The National Science Foundation awarded the project over $340,000 in funding for the 2023-24 academic year. 
"If having the best hospital itself is what makes people healthier, then Houstonians should be the healthiest, right?" asked Langa. "However, Black women are dying disproportionately compared to other groups in obstetric care, so there must be other social determinants to consider."  
In addition to Langa, who joined UH in 2022 as part of the inaugural Presidential Frontier Faculty cohort and works jointly in the African American studies and sociology departments, and Milazzo, the research team includes sociology scholars Kathryn Anderson and Zelma Tuthill and social work scholars McClain Sampson and Quenette Walton. Other researchers include Elizabeth Gregory, director of Women's Gender and Sexuality and Sexuality Studies, and Kimberly Pilkinton, associate professor for the Tilman J. Fertitta Family College of Medicine. 
"Understanding what keeps the most disadvantaged in poverty and what we can do to get them out of it has always been a huge passion of mine," Milazzo said. "This is something that we have to address, and it targets the most vulnerable who face huge disadvantages in many aspects of their lives. This is only one, but it is also multigenerational; if you don't have healthy mothers, you cannot have healthy children."  
This nuanced approach is crucial. Black women are also more likely to have pre-existing health conditions, such as hypertension and diabetes, which can complicate pregnancy and increase mortality risk. Additionally, socioeconomic status can also limit one's ability to properly take time away from work for prenatal, family or medical reasons, which increases the probability of preventable maternal deaths on a higher scale. 
The project will start from a broad view of the U.S. and then narrow specifically to Houston women. 
"Researchers tend to look at Black or African American women as a universal group, with no specificity, but … there are a lot of different groups with perceptions of health, health disparities and inequalities that are different from immigrants, native Americans and refugees," Langa said. "In the future, I want the study to continue to narrow our scope to Sub-Saharan African refugee women residing in the Houston area and the way they make sense of their health relative to social and policy determinants." 
The research team already has plans to put the resulting insights to good use. Langa and Tuthill are writing a paper analyzing the timing of maternal deaths based on a review of factors related to the deaths of women up to one year after their pregnancies. On average, 30 percent are reported as still dying, not just in the hospital but after they go home.  
"When a woman leaves the hospital, what risks put her at a higher likelihood of death? We're trying to do a checklist and identify women who may be vulnerable to early deaths and to share that with stakeholders, medical providers and family members," Tuthill said.