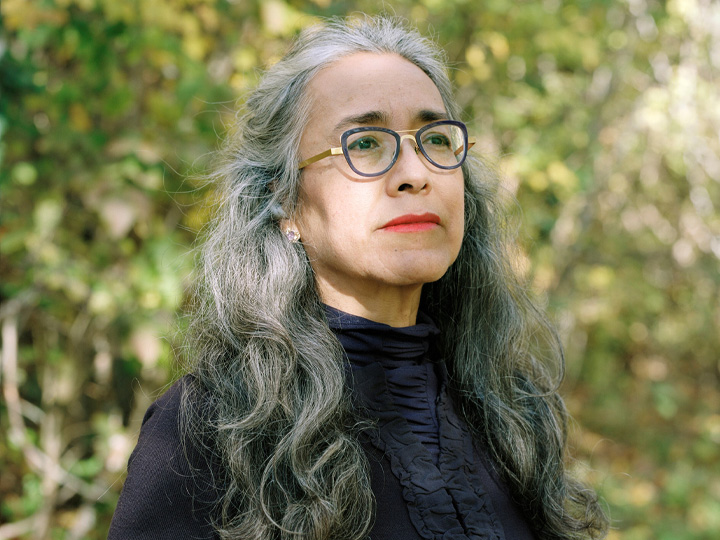 In the realm of literature, voices that challenge societal norms create an impact that resonates far beyond the page. Cristina Rivera Garza is such a voice, her emotionally charged novel, "Liliana's Invincible Summer: A Sister's Search for Justice," earning recognition as a finalist for the National Book Award.
Rivera Garza discusses her return to Mexico City almost 30 years after her younger sister, Liliana, was murdered. Unwilling to give up the search, Rivera Garza depicts a harrowing story of femicide, seeking justice for Liliana's assassination in Azcapotzalco. By shattering illusions of societal injustice and identity, Rivera Garza dismantled the oppressive structures of gender violence, her socio-political analysis presenting a fresh perspective of the world.
Rivera Garza expertly narrates sisterly love and unwavering determination for a better life, shedding light on important issues ranging from domestic violence to courtroom corruption to the rising normalization of gender violence. The heart-wrenching story of a young, female immigrant in a foreign land forces inner reflection on the imbalance of social structures in the United States and policies that perpetuate such injustices.
"Cristina's work transcends the boundaries of literature and offers a profound commentary on societal issues that is both urgent and necessary. She is well-deserving of this nomination, and she exemplifies how our faculty are using their talents to make a significant difference in society," said Daniel P. O'Connor, dean of the College of Liberal Arts and Social Sciences.
Born in Tamaulipas, Mexico, Rivera Garza is an award-winning author of six novels, three collections of short stories, five collections of poetry and three non-fiction books. She emigrated to the United States in 1989.
Rivera Garza, also a recipient of the MacArthur Fellowship, a Guggenheim and a variety of high-profile literary awards, uses literature as a medium to speak for those who have been oppressed, striving to spark empathy and a desire for change. Her experiences as an immigrant infuse her writing with raw authenticity and a fresh perspective on the pains, the silence, of marginalization.
Award finalists read excerpts from their selected work at the annual National Book Awards Finalist Reading on Nov. 14 at NYU Skirball. The Finalist Reading was presented in-person and livestream in partnership with the National Book Foundation and the NYU Creative Writing Program. This prestigious recognition — which comes with a $1,000 award, a medal and a judge's citation — solidifies Rivera Garza's standing as a distinguished author and validates the impact of her research and work.