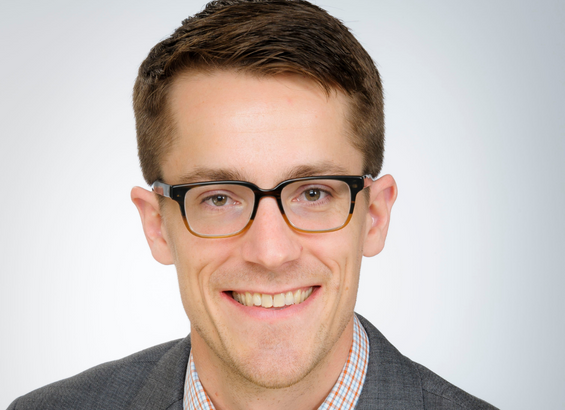 Targeting the intersection of integrity and polarization in politics, Associate Professor Scott Clifford organized and maintained the 2022 national "Morality and Polarization Survey." Conducted by YouGov, a platform designed to give voice to the community, Clifford examined an oversampling of Texas voters, polling the extent voters believed candidates running for office and new voters.  
"My main interest was the moral aspect of this, besides simply the outcome of the election, of course," Clifford said. "It's the question about sincerity. Do people really believe the promises politicians are making and the stances that they are taking, or are they just voting for the better option?"
New information technology has made it easier to conduct polls that reach many people faster but are not as accurate as a well-designed, smaller sampling. The Elizabeth D. Rockwell Center (EDR) on Ethics and Leadership explores research opportunities in business, education, law and politics. Supported by the political science department in CLASS and Hobby School of Public Affairs, EDR administered the survey for 14 days to 2,200 respondents, in addition to an oversample of 700 Texans.
"This vote is the most polarized we've seen in Texas history," said Brandon Rottinghaus, political science professor. "It is by far the most expensive, competitive gubernatorial vote."
The results relied heavily on the polls which have broadened their scope; they are not simply "the polls" anymore. Polling organizations are a cog in a large network to gather political opinions, including bloggers, newspapers, online activity, interactive voice response and live interviewers. Although the systems can't tell who is casting a vote, they assist in trying scientifically to get a more precise estimate of the political outcome by asking a series of questions and recording data to represent the population it was designed.
"We are trying to get data on to what extent people actually believe politicians, and we thought the Texas Gubernatorial Election would be a good way to do that," Scott said. "We focused on two of the hotter issues: the electrical grid as well as gun control. We also looked at these as things where Abbott and Beto largely agreed on things that needed to be done but ... went about different ways to accomplish the goal."
In polling, questions targeted registered voters to ask who they intended to vote for in the gubernatorial election. Greg Abbott was favored, with Beto O'Rourke lagging by only five percentage points. Other candidates' support totaled only about 5% of voters, with 6% being unsure.
"In early voting and survey results, Democratic turnout was down," Associate Professor Elizabeth Simas noted. "I find that interesting due to how successful the Democratic push to get voters to turn out was. It is just a letdown after 2018, a reversion to the mean, that people's dissatisfaction with Biden drove them to stay home."
The results of the survey will be divided into five reports. Focused on the Texas Gubernatorial Election, the first report highlights four major issues: Abbott's steady lead over O'Rourke; voters' choice divided along partisan lines, with Abbott taking lead among Independents; voters' opinions skewed by partisanship in relation to stances on gun and energy; and Texas residency having little influence on voters' choice or partisanship.
"We spend lots of time studying what politicians say, what stances they take, how they position themselves ideologically next to the primary or broader electorate, but we know less about what makes those claims believable," Scott said. "I'm hoping to get a better idea of that here."