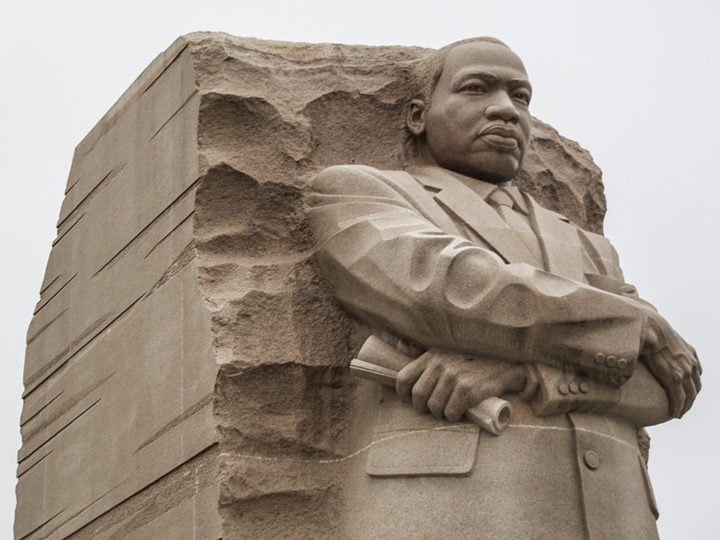 Two years after celebrating its 50th anniversary, the African American Studies (AAS) Program at the University of Houston College of Liberal Arts and Social Sciences (CLASS) has been formally elevated to a degree-granting department. The political issues and intellectual ideas that spurred the program's founding continue to be critical to the national and international discourses around race and social justice, and the department of African American studies was created for such historic times as today.
"This newly created department will position the University to successfully compete for the best students and faculty in the discipline of African American studies," said Paula Myrick Short, UH senior vice president for academic affairs and provost. "African American studies at UH was the first curriculum of its kind, formed as a result of the protests for racial and social justice in the late 1960s. It seems fitting that the resurgence of protests in 2020 brought increased visibility and interest to the AAS program and this departmental designation. A rigorous academic approach in which students learn from each other, consider different points of view and engage in reflective analysis of historical events, is essential to their understanding of the roles they can play as citizens."
Earlier this month, the Texas Higher Education Coordinating Board approved the creation of the department of African American studies. The administration of the existing Bachelor of Arts in AAS will be transferred to this newly created department. The 2018 addition of a Bachelor of Arts degree in African American Studies was driven by a growing interest from students and faculty in the study of Black history. Fostered by an increase in African American students furthering their education and a culture driven to know more about Black history, the department is a reflection of the University's drive to exemplify diversity and inclusion.
AAS has grown by 88% since the 2015 school year, from 1,620 to 3,045 students. Fifteen students currently pursue this undergraduate major, and 15 students are pursuing a graduate certificate in AAS. The number of AAS minors increased during the same period by 28.6%, with 45 students currently minoring in the field.
The unique opportunities in AAS include research, writing and creative projects that allow students to develop a deeper understanding of global citizenry. Ranging from courses such as "African American Studies Oral History and Field Research" to "Seminar on W.E.B. Du Bois," which explores the writings and ideas of W.E.B. Du Bois, AAS provides an interdisciplinary perspective to creative explorations such as "African American Experience through Theatre." The department's diverse academic offerings will enlighten students to the past, present and future of the African American experience.
"The African American studies department is one of the most notable examples of CLASS and UH responding to both historical and current events and the needs of our students," said Daniel P. O'Connor, Ph.D., interim dean of CLASS. "Combining scholarly studies with the evolving political and racial landscape is what sets this University apart and makes it a valued academic choice for our diverse population."
UH was the first public university in Texas to establish an African American studies program, as a direct response to the civil rights protests of 1969. The program was founded by Omowale Luthuli-Allen, Gene Locke, Deloyd Parker and Lynn Eusan. Eusan, the first African American homecoming queen at any southern university, formed the Alpha Kappa Alpha charter that still exists at the University. Eusan was later murdered, and a park on the UH campus is named in her honor.
Recognition as a full department offers AAS higher visibility, dedicated instructors and a wider range of course options. This allows the University to rise to the national level of Carnegie-designated research institutions such as the University of North Carolina at Chapel Hill, University of Pennsylvania and Temple University.
"It is quite fitting that UH African American studies can achieve departmental status at such a crucial moment for racial justice," said Linda Reed, interim director of AAS. "Resulting from the diligent efforts of former AAS director James Conyers, who passed away in January 2021, the news is somewhat bittersweet. We appreciate Professor Conyers' consistent and sustaining efforts in helping AAS reach this milestone. The creation of the department of African American studies calls to mind the work of Carter G. Woodson, who was the driving force behind Black History Month, for the inclusion of people of African descent in American progress and development. Departmental status places AAS and UH where they need to be in the context of social justice." 
In 2020, African American students at UH and throughout the nation intensified their demand for an education that reflected their history. With the creation of the department of African American studies, CLASS rose to the challenge, ensuring that UH curriculum fully conveys the American story for future generations.