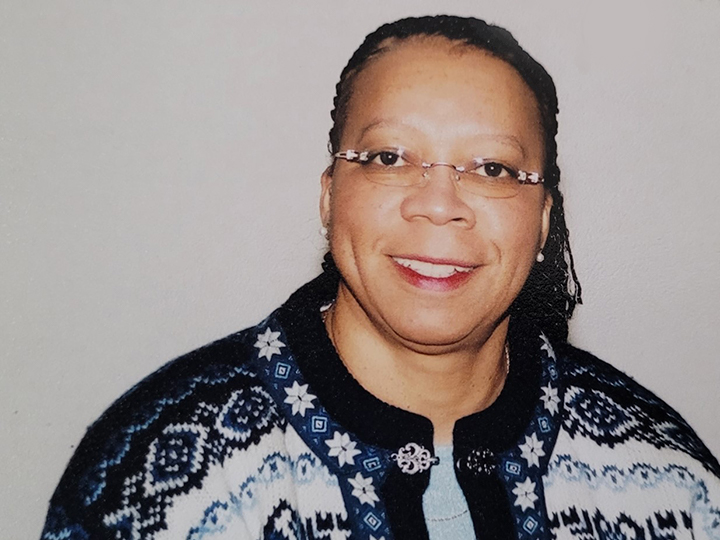 The University of Houston College of Liberal Arts and Social Sciences (CLASS) is pleased to announce associate professor of history Linda Reed, Ph.D., as interim director of the African American Studies (AAS) program.
Reed has been a CLASS faculty member for more than 30 years and previously served as director of AAS for almost a decade. She will hold the interim director position as the search committee works to find a replacement for the position vacated by the death of James L. Conyers, Jr., Ph.D. in Jan. 2021.
"Dr. Reed is an excellent choice for this interim role, given her previous experience as AAS director," said Daniel P. O'Connor, Ph.D., CLASS interim dean. "The loss of Dr. Conyers has been difficult for us all, and Dr. Reed's experience with leading the AAS program will make the transition to a new director seamless."
Reed is a noted scholar in African American history, with an interest in women and the South. Previously, she served as the national director for the Association of Black Women Historians. Reed received postdoctoral fellowships from the University of North Carolina, the University of Michigan and the Ford Foundation. She was also a visiting scholar at Princeton University and received her Ph.D. from Indiana University, Bloomington.
In 1969, UH was the first state university in Texas to establish an African American Studies program, and in 2019 the program celebrated its 50th anniversary. UH established the AAS degree program in 2018 and serves as a model for other universities. Currently, 15 students are pursuing the AAS major; 33 students are pursuing an AAS minor; and 15 students are pursuing the AAS graduate certificate. As the discipline in significance increases, it reflects a growing interest from students and faculty in the study of Black culture throughout space and time.
"Conyers is leaving the African American Studies program in good form," said Reed. "He led the program to the level of departmental status and began conversations with other institutions in the area – Texas Southern University, Rice University and Prairie View A&M University – about developing an AAS consortium with the understanding that an increase in numbers can be empowering."
Conyers was a founding member of the newly established Southeastern Texas African and African American Studies Consortium, which hosted its first event on Feb. 19.
While serving as interim director, Reed says that a primary goal will be to assist the College and UH in implementing the endowed funds for the William Alexander Lawson Social Justice Scholarship Endowment that Conyers established in Oct. 2020.
"The AAS program will continue to take the lead in making sure that knowledge is appropriately taught and that students and faculty at UH can lead with activist voices … AAS will continue to offer excellent classes, be a haven for outspoken voices that receive pushback in the areas outside of UH and find a way to be in front of others demanding corrective changes wherever necessary."
Reed will assume the position on March 1, 2021.