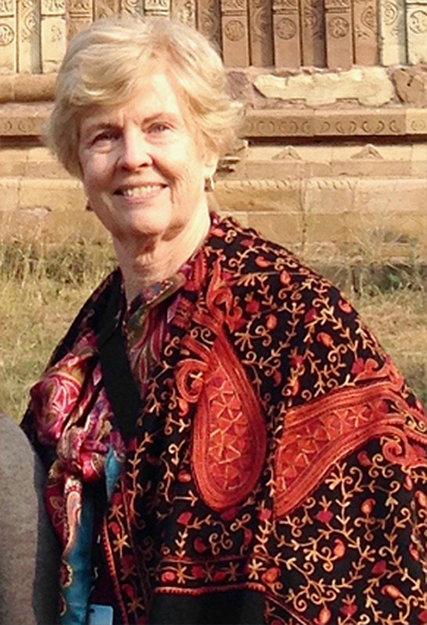 Thanks to the generosity of Moores Professor of English Lois Parkinson Zamora, Ph.D., doctoral candidates in the University of Houston Department of English now have additional support in pursuing their scholarly and professional goals. As a comparative literature scholar and former Dean of the College of Liberal Arts and Social Sciences (CLASS) from 1996 to 1999, Zamora is passionate about supporting emerging scholars. The newly established Zamora Dissertation Completion Endowment Fund provides doctoral students with financial support and uninterrupted time to complete their dissertations. 
"This is the kind of gift that changes lives for years," said Daniel P. O'Connor, interim dean of CLASS. "The Zamora Dissertation Completion Endowment Fund will help CLASS scholars complete their doctorates and get their careers underway. The COVID-19 pandemic has presented many of our students with unprecedented personal and financial challenges, so Professor Zamora's selfless contribution could not arrive at a better time."
Professor Zamora noted that completing a dissertation is often the most daunting hurdle in a Ph.D. candidate's course of study. As the author of two books and editor of various scholarly publications, she is well aware of the time commitments and financial pressures involved in publishing intellectually rigorous research.
"You have to start somewhere, no matter how overwhelming the material of your research may be," Zamora said. "Once you write the first paragraph, you are likely to see the last."
Professor Zamora expressed hope that her faculty peers and other members of the University community would join her in this type of support in their respective fields.
For giving information, please contact classdevelopment@uh.edu.