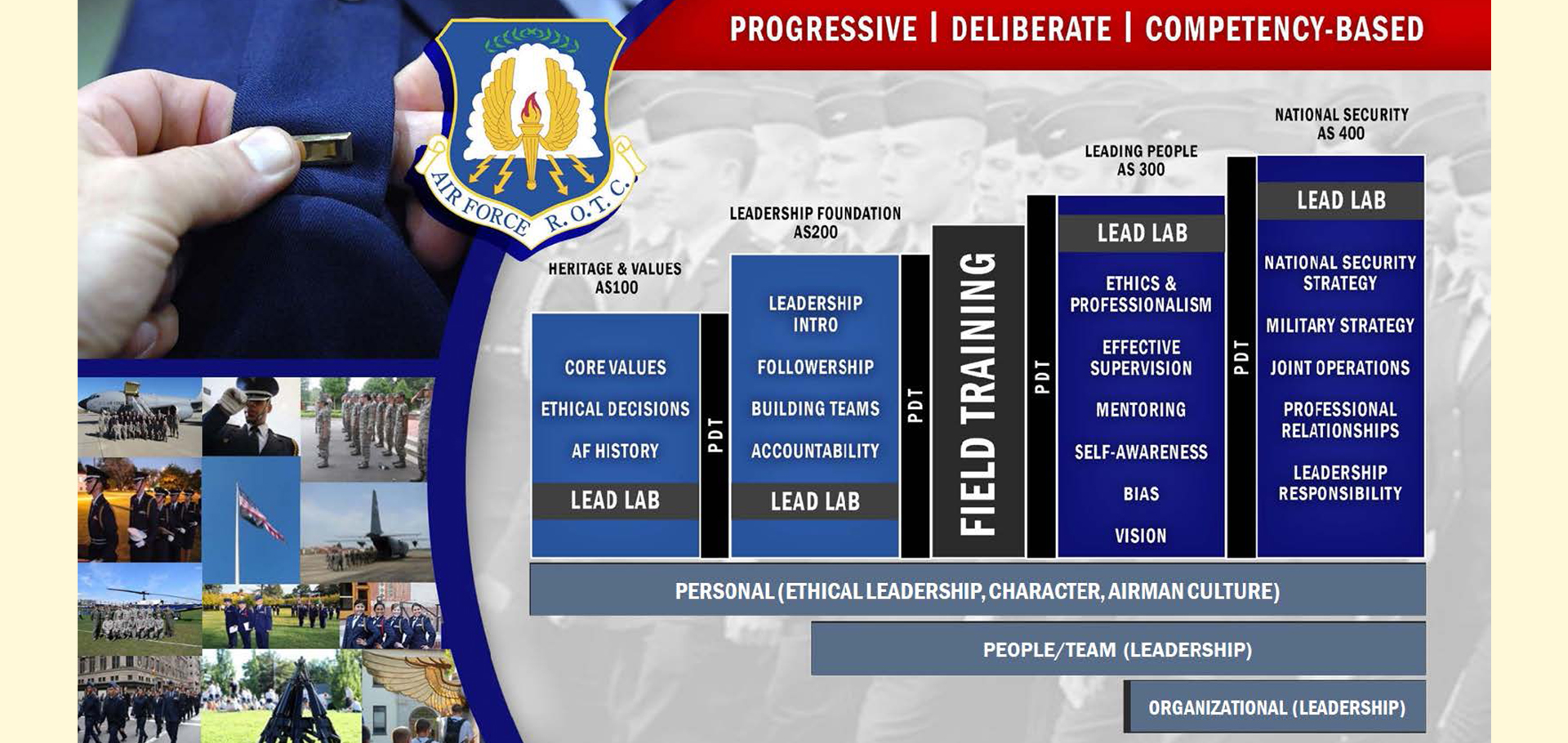 WHAT IS ROTC?
Air Force ROTC (Reserve Officers' Training Corps) offers a Four-Year Program that typically takes place simultaneously with earning your Undergraduate Degree.  In some cases a Three-Year Program is authorized but is more difficult to accomplish due to its accelerated timeline.
The program begins with the General Military Course. As a freshman or sophomore, you'll normally attend one hour of class and two hours of Leadership Laboratory each week. As a freshman, you'll study the history and values of the Air Force in the modern world; as a sophomore you'll build foundation for Air Force leadership concepts. Before entering the Professional Officer Course, you'll attend a two-week Field Training that offers you a firsthand look at the Air Force environment.
During your junior and senior years, you'll complete the Professional Officer Course where you will study management principles, national defense policy, as well as manage, organize, direct, and evaluate the cadet wing activities. During Leadership Laboratory, you will learn about Air Force customs and courtesies, develop leadership and management skills and explore U.S. Air Force and U.S. Space Force officer career opportunities.
When you complete the ROTC program and receive your degree, you will commission as a 2nd Lieutenant in the U.S. Air Force or the U.S. Space Force. Non-flying officers commit to an average of 4-years on active duty, Combat Systems Officers serve 6 years after training, and pilots serve 10 years after training.
Initial Requirements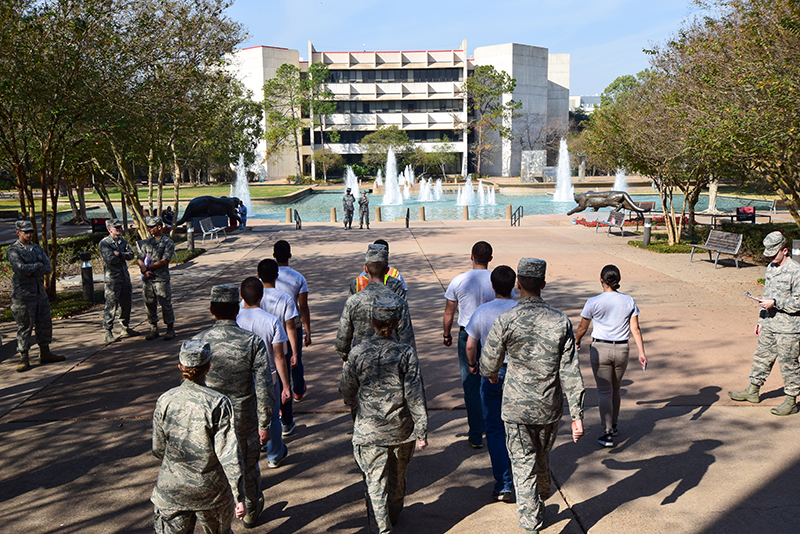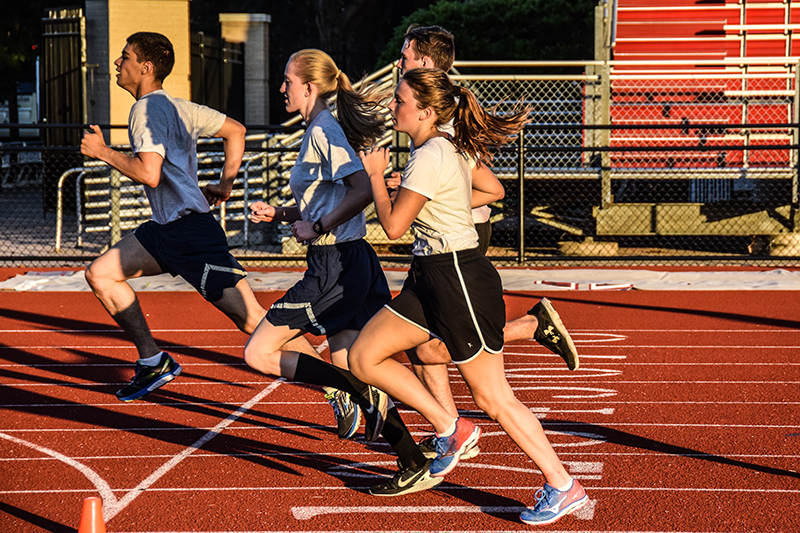 Minimum of 3 years of college courses remaining
Enroll full-time in an accredited college that hosts or has a cross-town agreement with an AFROTC detachment. (Check here to see if your college meets this requirement: College Locator)
Participate in both the Aerospace Studies class and Leadership Lab each semester
Meet age requirements:


Minimum age to start program is 14.
Minimum age for enlistment is 17.
Minimum age for a general commission is 18.
Maximum age is 39

Be of good moral character without serious or excessive civil involvements
Retention Requirements
Pass the Air Force Officer Qualifying Test (AFOQT)
Pass a Physical Examination
Meet minimum Physical Fitness Requirements (updated AF Fitness Charts coming soon)

Male (< 25 yrs) minimums: 15:50 1.5 mile run, 30 push-ups, 39 sit-ups 
Female (< 25 yrs) minimums: 18:56 1.5 mile run, 15 push-ups, 35 sit-ups

Successfully complete Field Training
Maintain required GPA standards

POC retention: 2.5 on 4.0 scale
Scholarship retention: 2.5 (term) and 2.5 (cumulative) on a 4.0 scale (Pre-Health GPA is 3.5)

Receive a "C" or better in all Aerospace Studies Courses
Pass all Leadership Labs
Receive an allocation slot in the Professional Officer Course
Must be a U.S. citizen prior to entry into the Professional Officer Course
Opportunities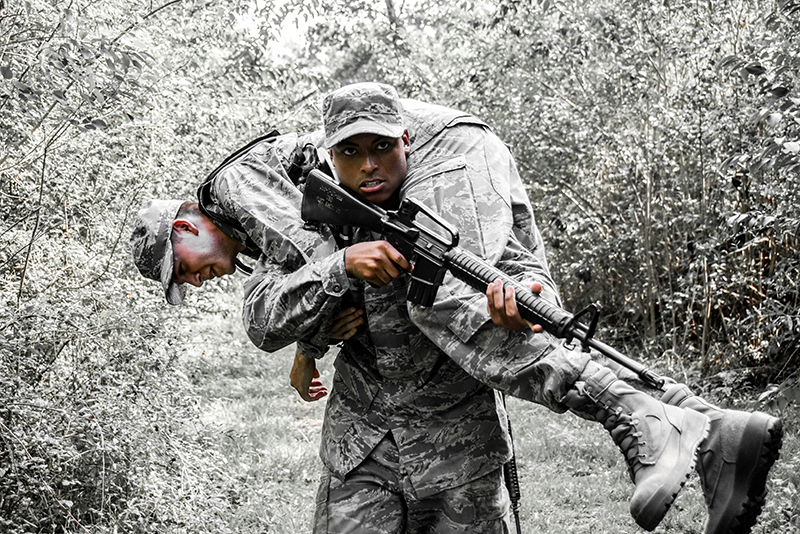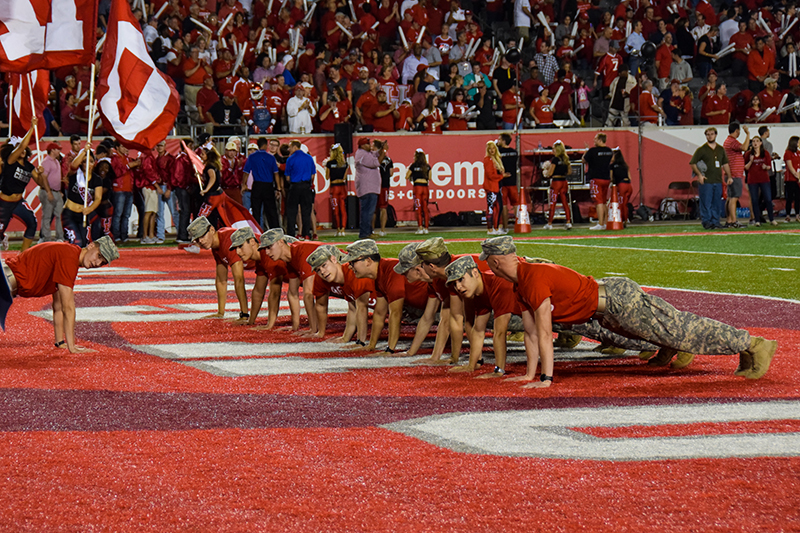 If you are a motivated student in high school or college, then you may be just the kind of person we're looking for! You may be asking yourself, "What is Air Force ROTC, and what does it have to offer me?"
Air Force ROTC (Reserve Officer Training Corps) prepares students for careers as Air and Space Force Officers through a college-level curriculum. It is an educational program that prepares men and women to become future leaders of the United States Air and Space Forces while completing their degrees.
AFROTC offers many scholarship opportunities to help you pay for school and a guaranteed job after graduation. The Air Force is always in need of new officers in a variety of career fields. Today's officers are offered technical training opportunities, advanced education, equal pay and promotions, vacation benefits and an excellent retirement plan.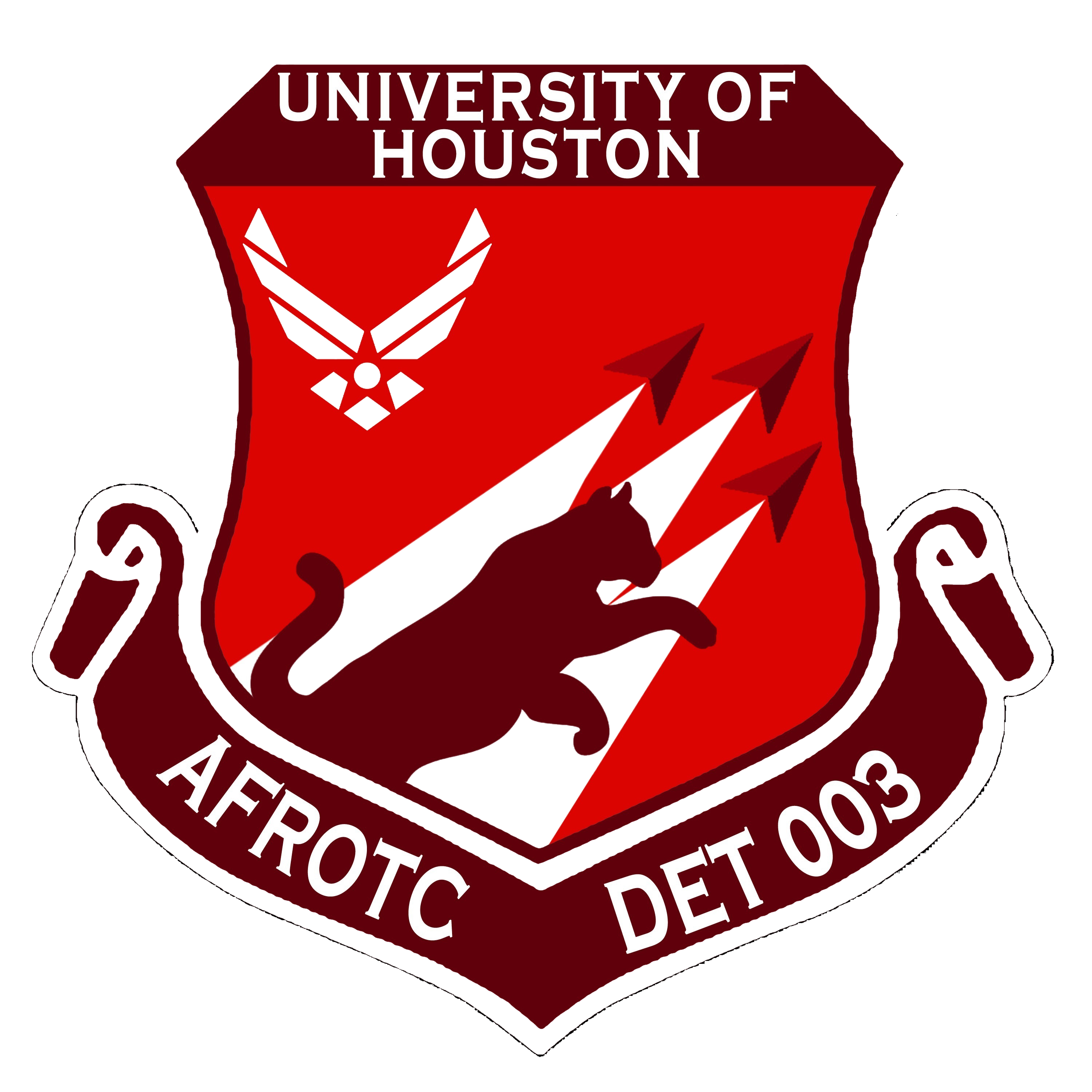 Air Force ROTC
University of Houston | 3875 Holman Street Room 109 | Houston TX 77204-5048
Phone: 713-743-4932 | afrotc@uh.edu
This Air Force ROTC Detachment 003 website is provided as a public service by the University of Houston.
Information presented on the Detachment 003 website is considered public information and may be distributed or copied. Use of appropriate byline/photo/image credits is requested.
Information concerning visitors: Use of this site is collected for analytical and statistical purposes, such as assessing what information is of most and least interest, determining technical design specifications and identifying system performance or problem areas.
For site security purposes and to ensure that this service remains available to all users, this government computer system employs software programs to monitor network traffic to identify unauthorized attempts to upload or change information or otherwise cause damage.
Raw data logs will only be used to identify individual users and their usage habits for authorized law enforcement investigations or national security purposes. These logs are scheduled for regular destruction in accordance with National Archives and Records Administration Guidelines.
Unauthorized attempts to deny service, upload information, change information or to attempt to access a non-public site from this service are strictly prohibited and may be punishable under Title 18 of the U.S. Code to include the Computer Fraud and Abuse Act of 1986 and the National Information Infrastructure Protection Act.
If you have any questions or comments about the information presented here, please forward them to us.
The Presence of Commercial/External Links
The appearance of hyperlinks does not constitute endorsement by the United States Air Force, the Defense Technical Information Center or the Department of Defense or this website, or the information, products or services contained therein. For other than authorized activities such as military exchanges and Morale, Welfare and Recreation (MWR) sites, the United States Air Force does not exercise any editorial control over the information you may find at these locations. Such links are provided consistent with the stated purpose of the website.
FOIA Notice
The Freedom of Information Act (FOIA) program is mandated by Congress and applies to all governmental agencies. The program allows the public to request information pertaining to an agency's functions, practices and future plans. Anyone may request records under the FOIA. Public disclosure is mandatory unless exempted under Title 5 U.S.C. 552. In accordance with the Electronic Freedom of Information Act Amendments of 1996, agencies have 20 work days to respond to a FOIA request. As a general rule, the Air Force will not deliver unofficial mass mailings addressed to individuals at their duty addresses.
Cookie Disclaimer
A "cookie" is a small piece of information (token) sent by a web server and stored on a user's system (hard drive) so it can later be read back from that system. Using cookies is a convenient technique for having the browser remember some specific information. Cookies may be categorized as "session" or "persistent" cookies. "Session" cookies are temporary cookies that are used to maintain context or "state" between otherwise stateless web transactions (e.g., to maintain a "shopping basket" of goods selected during a single logical session at a site) and that must be deleted at the end of the web session in which they are created. "Persistent" cookies remain over time and can be used for a variety of purposes, including to track a user's access over time and across websites, or to establish user preferences.
This website does not use persistent cookies, i.e., tokens that pass information back and forth from your machine to the server and remain after you close your browser. This website does use session cookies, i.e., tokens that remain active only until you close your browser, in order to make the site easier for you to use. No database of information obtained from these cookies is kept, and when you close your browser, the cookie is deleted from your computer. This website uses cookies to save you time in filling out forms, to maintain a relationship between the image and the correct link.
You can choose not to accept these cookies and still use the site, but (you may need to enter the same information repeatedly, and clicking on the banners will not take you to the correct page). The help information in your browser software should provide you with instruction on how to disable cookies.