The data contained on this website is available for University of Houston faculty, staff, and students only. A valid CougarNet ID and password is required to log in and view this data. For publicly available institutional data, please visit the Institutional Research website at http://www.uh.edu/ir/.
For Internet Explorer 11 users: This site is not supported. Please view using the Firefox or Chrome browsers.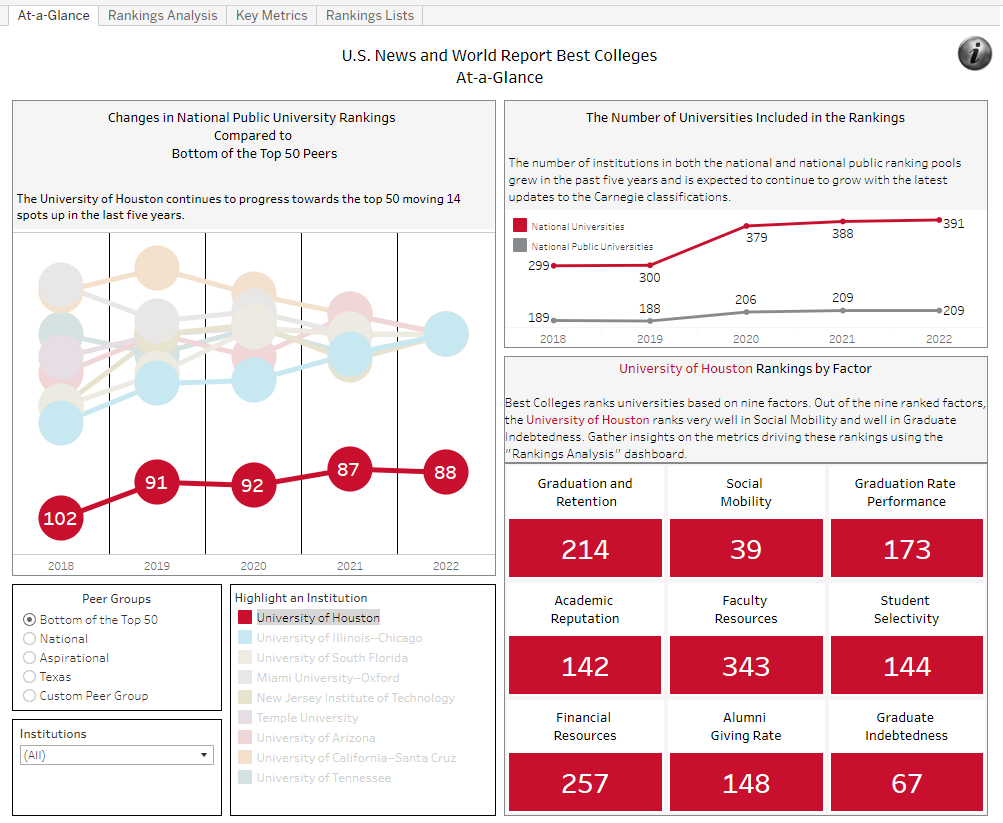 US News
U.S. News and World Report compares University of Houston with universities across the country from the Academic Insights. This data cannot be shared outside of the University of Houston community.
View Data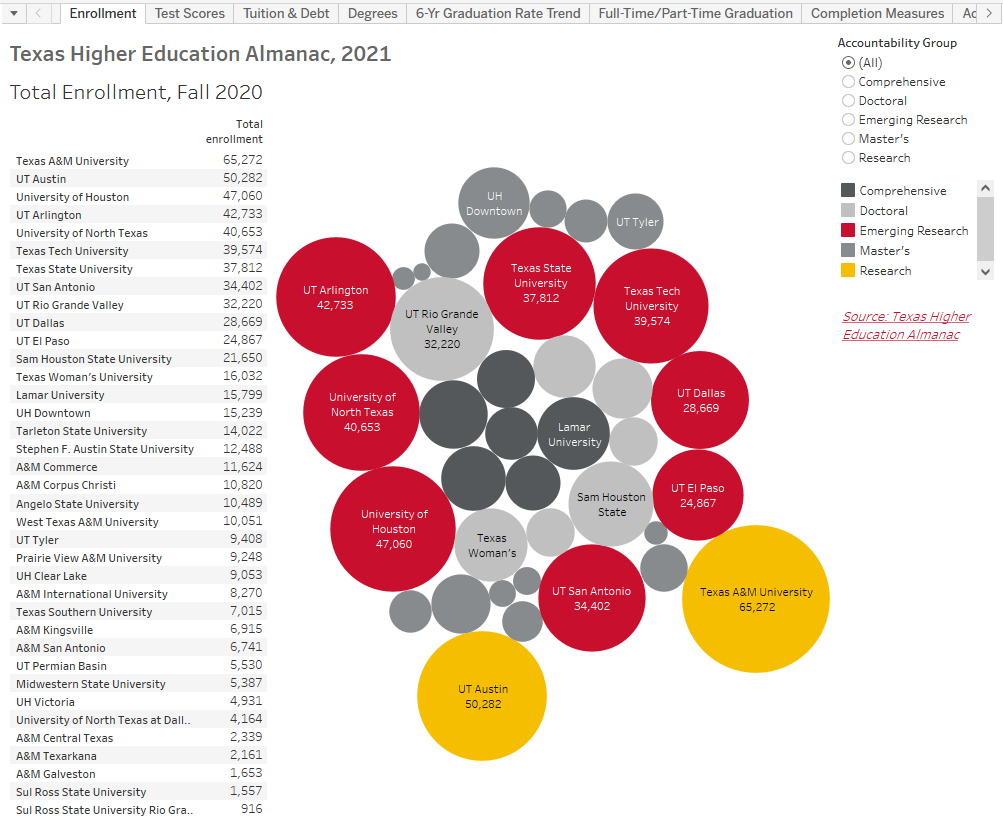 Texas Almanac
Texas Almanac compares UH with other Texas public institutions from The Texas Higher Education Coordinating Board's annual Almanac.
View Data