Weekly reports on admissions and the enrollment of new and continuing students for upcoming academic terms compared to past years.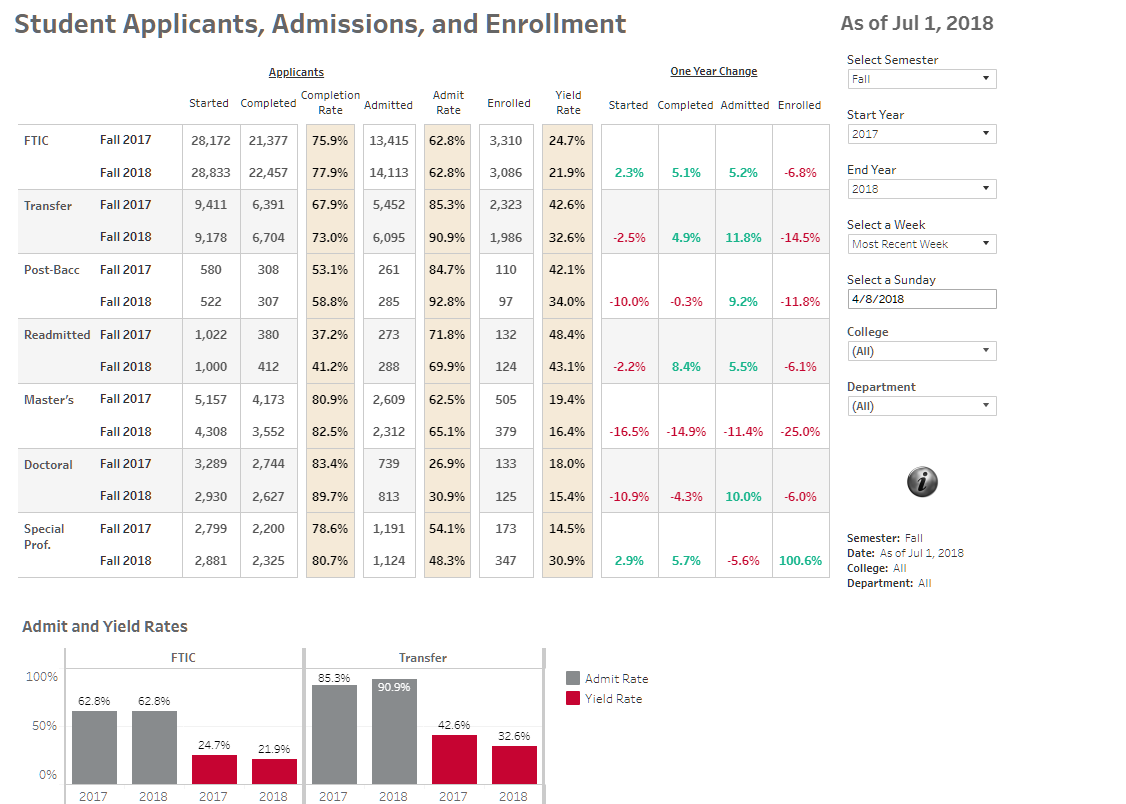 Student Applications, Admissions, and Enrollment
Weekly tracking of applicants' admissions and enrollment by the admission level.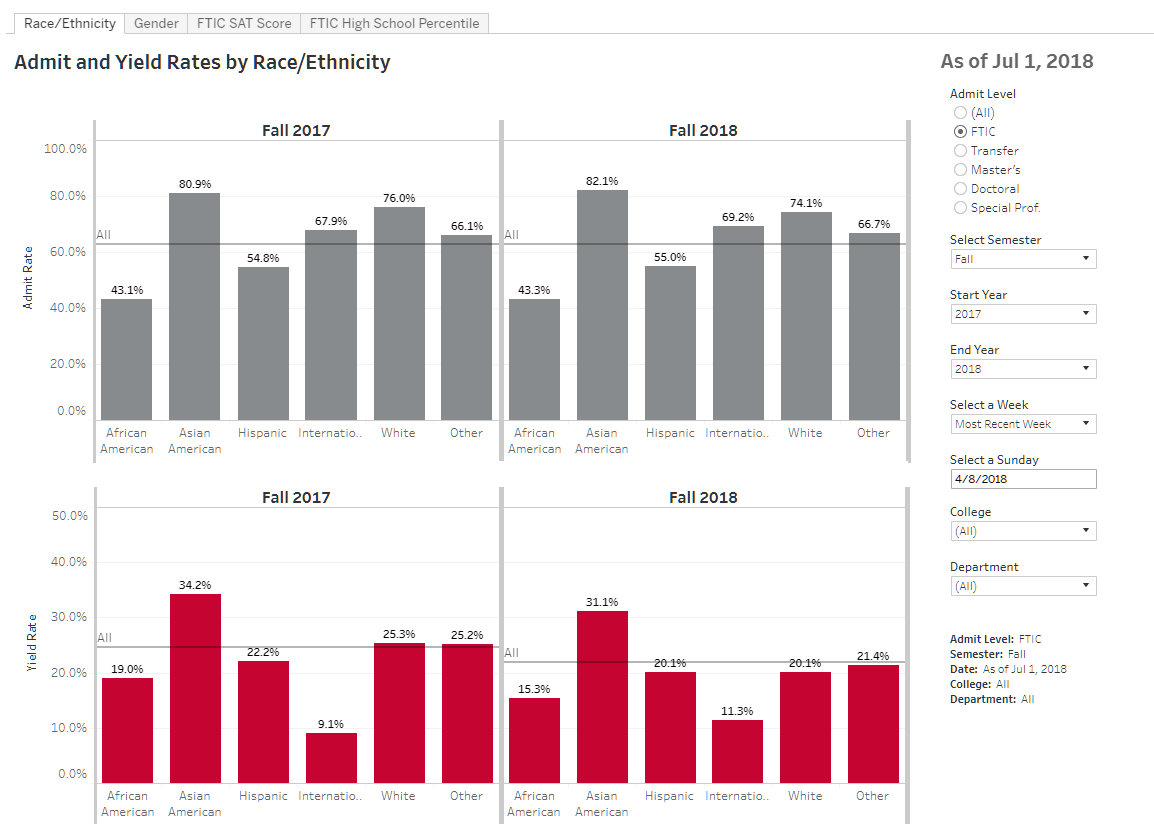 Admit and Yield Rates
Weekly tracking of applicants' rate of admissions and enrollment yield rates by student characteristics.
Class Profiles
Weekly view of incoming new student class' characteristics by admission level.