Overview
Welcome to By the Numbers, the University of Houston's source for comprehensive data about university characteristics, operations, and productivity.  This dashboard is designed to support strategic, evidence-based decisions related to the activities below.
NOTE: The data contained on this website is available for University of Houston faculty and staff only. A valid CougarNet ID and password is required to log in and view this data. For publicly available institutional data, please visit the Institutional Research website at http://www.uh.edu/ir/.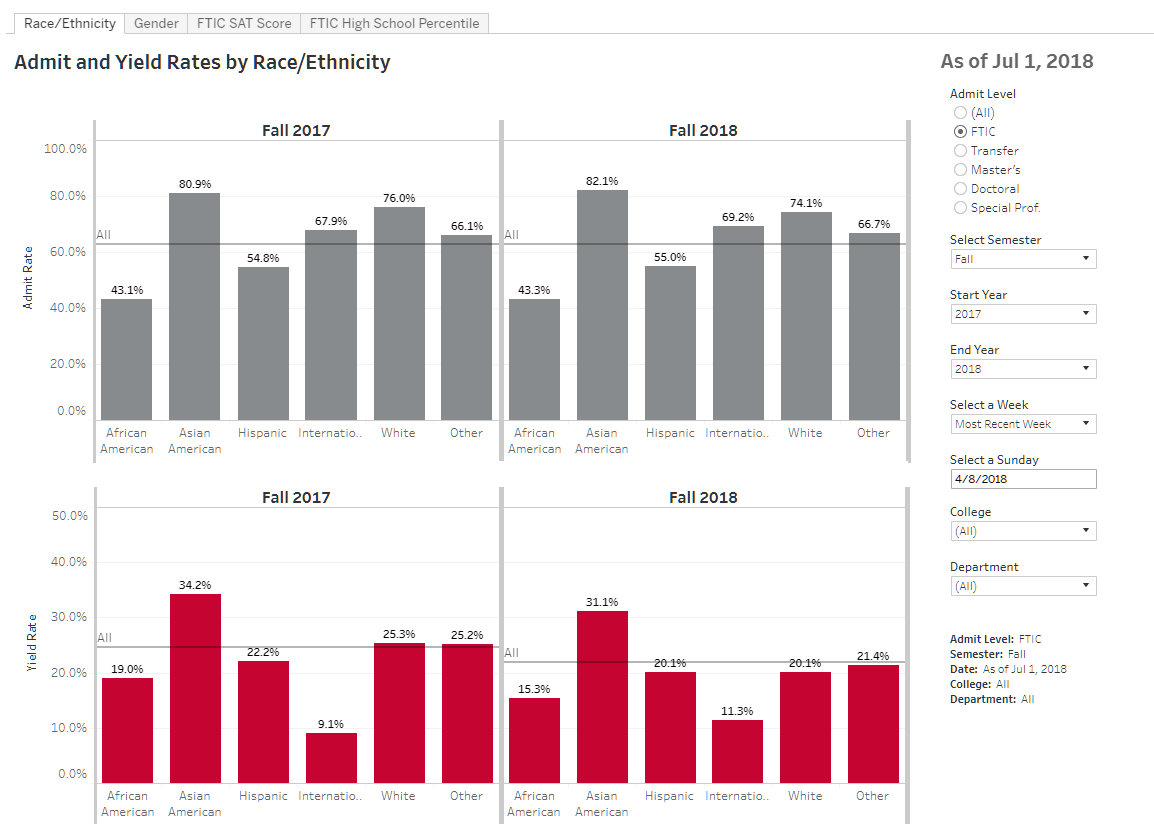 Enrollment Tracking
Weekly reports on admissions and the enrollment of new and continuing students for upcoming academic terms compared to past years.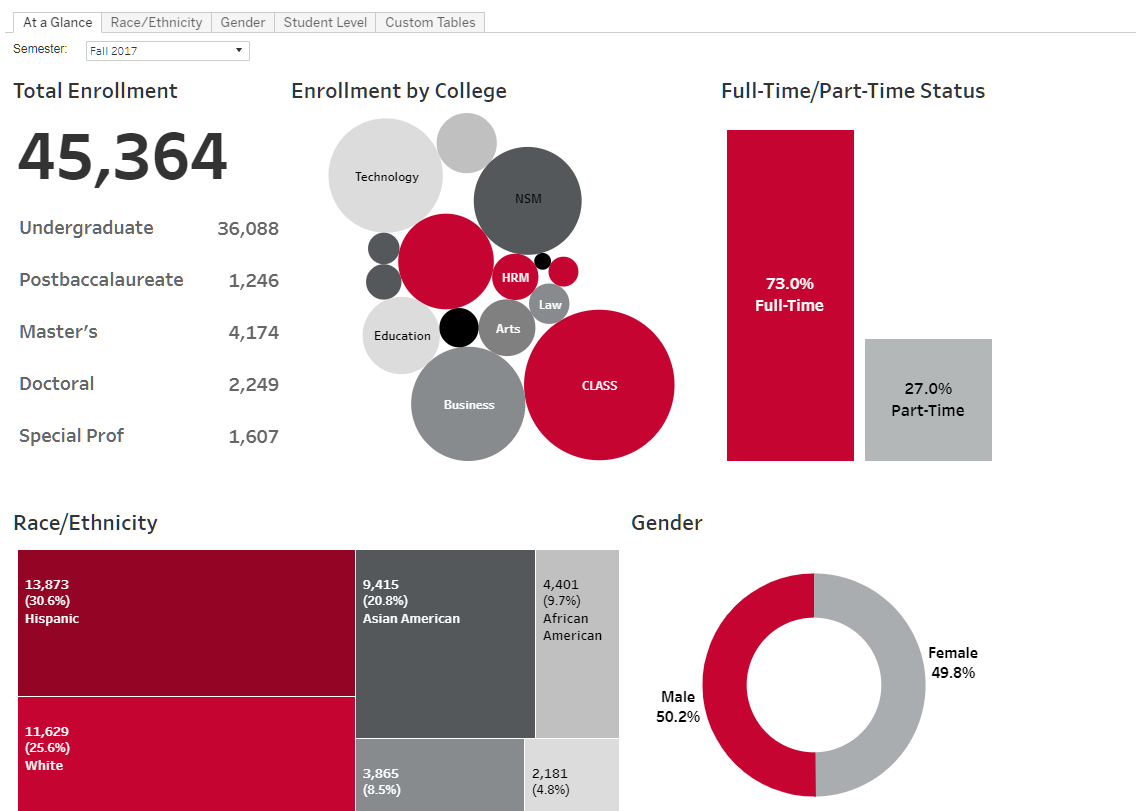 Student Data
Trend data on student enrollment, semester credit hours, new student profiles, financial aid and locations. 
Student Success
Student performance trend data including degrees awarded, course grade performance, retention and graduation rates, semester credit hour completion, major changes, and graduate graduation rates.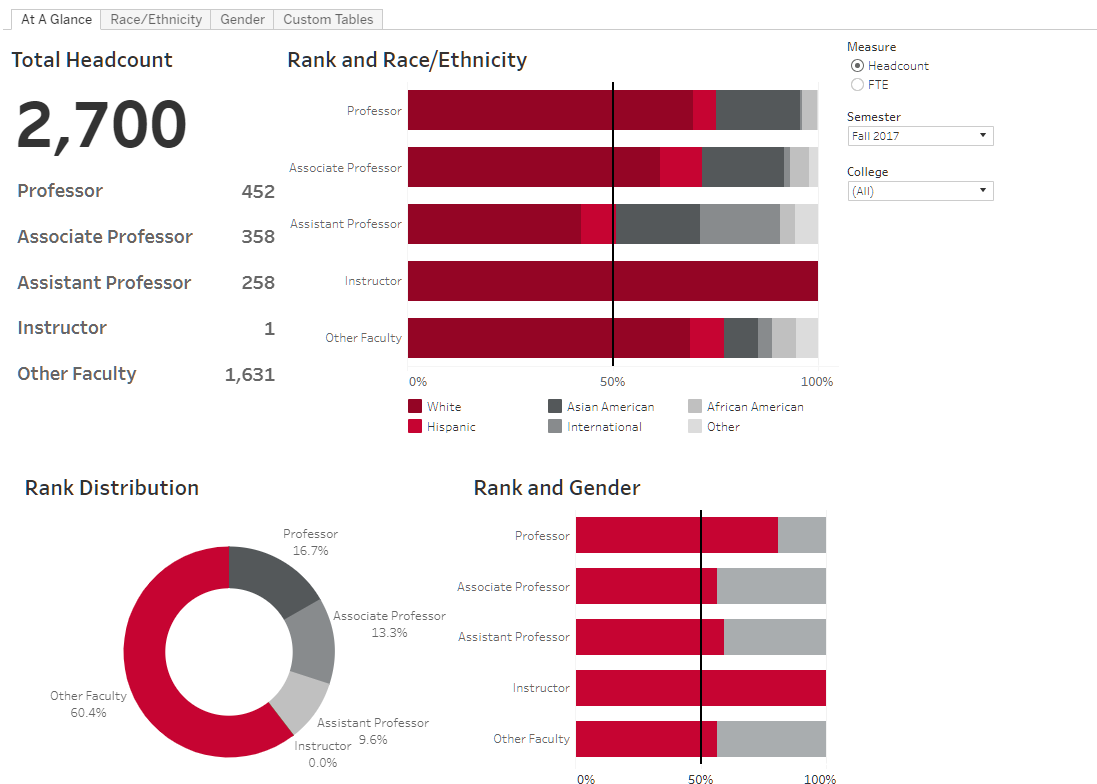 Faculty
Faculty trends by rank, tenure and demographics.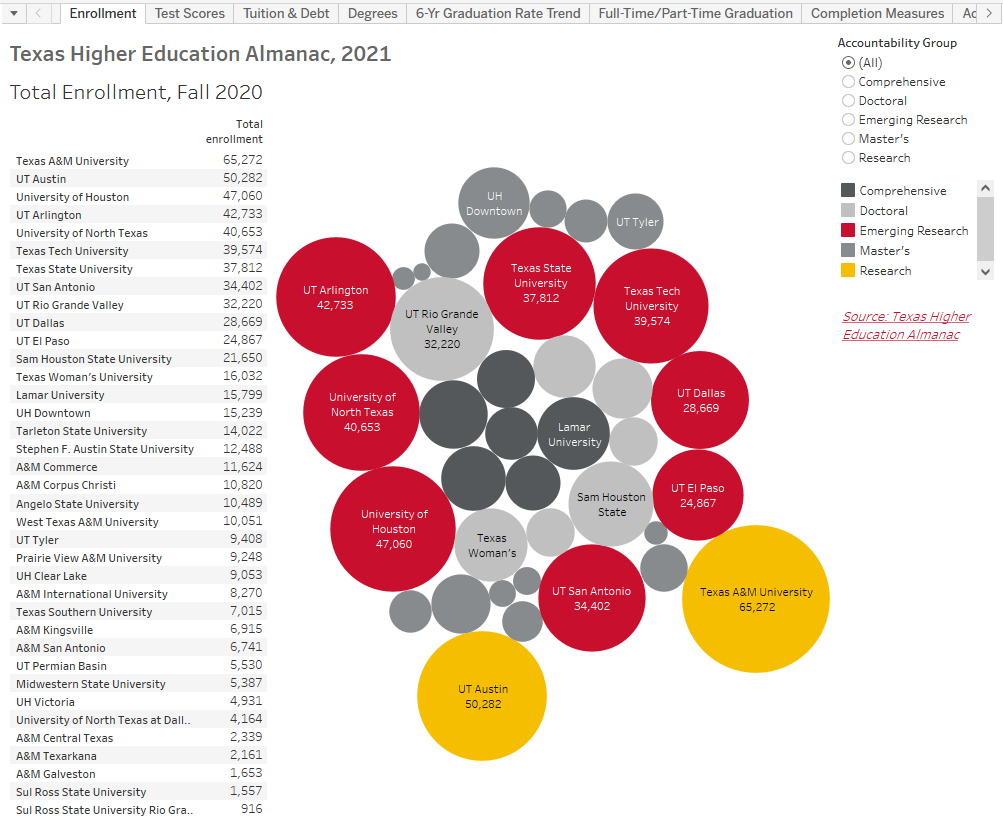 External Data
Comparison data of the University of Houston and other institutions.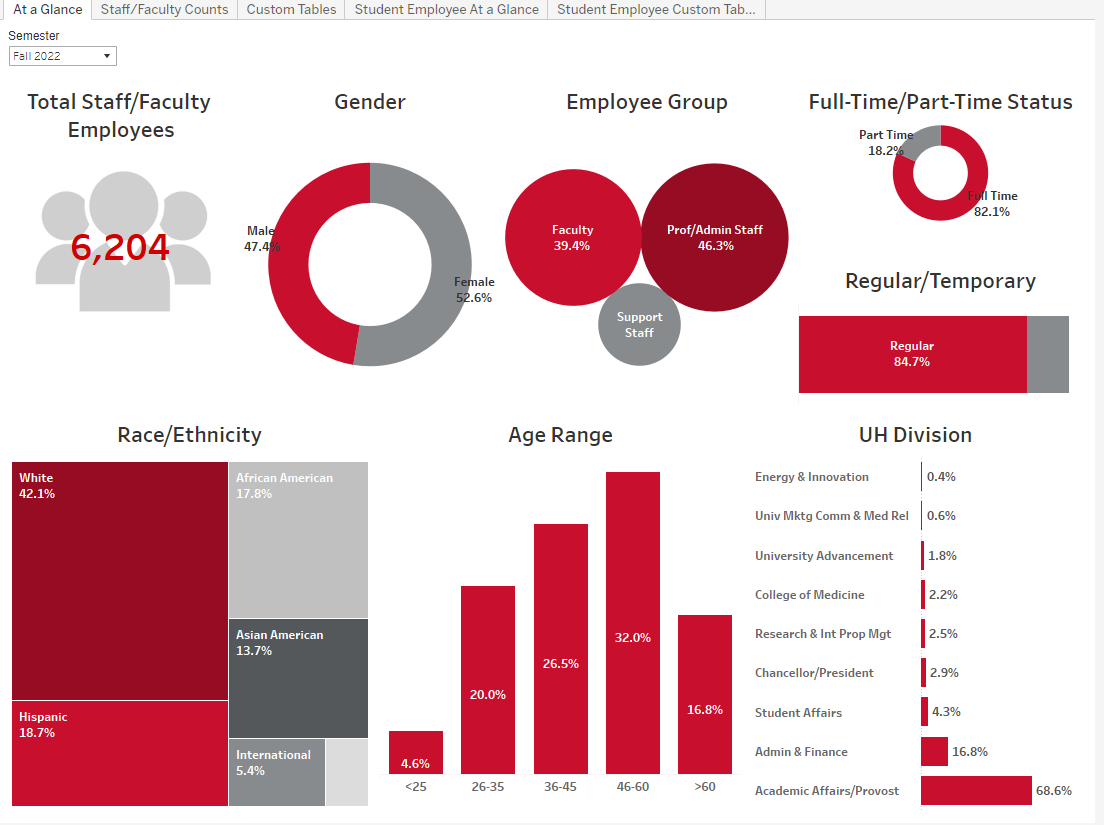 Human Resources
View Data
Headcount information for UH employees including by division, college, employee group, etc.