Which comes first, the entrée or the wine?  For students of the University of Houston Conrad N. Hilton College of Hotel and Restaurant Management, the wine will inspire the menu for one of the college's signature events—the student-run Hospitality Hall of Honor.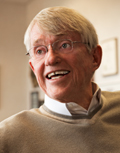 "All of the wines were generously donated by the Mariani Family of Banfi for the four-course dinner we'll be creating," said student Lee Kemmerling, the event's food and beverage manager. "It's a game of 'what would this pair well with,' but also what food will not outdo this wine."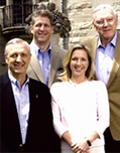 The 17th Annual Hospitality Hall of Honor is a two-day event that celebrates the contributions of those who have changed the landscape of the industry.  The induction ceremony is planned for 7 p.m., Wednesday, Oct. 24 at the Hilton University of Houston Hotel. "I believe that it's really important for a college like this to have a Hospitality Hall of Honor because it gives the students exposure to our industry icons," said Alexis Hoey, faculty adviser. 
This year, the college will induct industry great Jack DeBoer, who pioneered the extended-day and all-suite hotel concept with such brands as Residence Inn, Candlewood Suites  and Value Place.  Also being honored is the Mariani Family of Banfi, considered trailblazers  in the world of wine for identifying and developing many high profile wine brands including Italy's "Castello Banfi," Chile's "Concha y Toro" and Washington State's "Pacific Rim."
Students plan, operate and manage all aspects of the event, from the VIP reception, to the induction dinner, to the 20 think-tank sessions on industry issues. 
Since its establishment in 1965, the Hospitality Hall of Honor has recognized 60 industry greats.  Their portraits hang in a special venue in the college.
For more information contact Alexis Hoey, ahoey@uh.edu.
WHAT: UH Conrad N. Hilton College of Hotel and Restaurant Management's "Hospitality Hall of Honor"
WHEN: 7 p.m., Wednesday, Oct. 24
WHERE:  Hilton University of Houston Hotel
---