Michael H. Kaiser, president of the John. F. Kennedy Center for the Performing Arts, will visit the University of Houston's Moores Opera House to lead the discussion, "Arts in Crisis: A Kennedy Center Initiative," at 9:30 a.m., Dec. 1.
This free event is hosted by the UH College of Liberal Arts and Social Sciences and the Houston Arts Alliance (HAA). It will address the many issues facing nonprofit performing arts organizations today through such areas as fundraising, building effective boards of trustees, budgeting and marketing.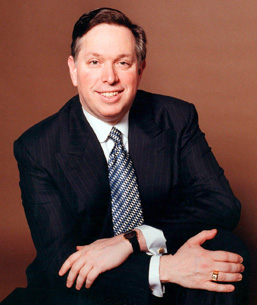 "Arts in Crisis: A Kennedy Center Initiative" was created in February 2009 as a response to the challenges facing arts organizations throughout the U.S. The program, open to nonprofit 501(c)(3) performing arts organizations, provides free and confidential planning assistance in areas pertinent to maintaining a vital performing arts organization during a troubled economy. The program also enables senior arts managers across the U.S. to volunteer as mentors to other arts organizations.
Parking is available in Lot 16, which is accessible at Entrance 16 off of Cullen Boulevard. Space is limited with pre-reservations only. Those interested in attending "Arts in Crisis: A Kennedy Center Initiative," should contact the Houston Arts Alliance at www.haatx.com.  For more information on the "Arts in Crisis" program please contact: www.artsincrisis.org.
Non-profit performing arts organizations who would like to participate in the program should visit www.artsincrisis.org to submit an online request. The Kennedy Center will quickly match organizations in need with a member of the Kennedy Center executive staff or a volunteer mentor in their local area.
---