Jon Faddis is a Renaissance man. He's a world-renowned jazz trumpeter, a respected composer and an educator. On April 22, Faddis he will bring his talents to the University of Houston Moores Opera House for a performance alongside the UH Jazz Ensemble.
A musician since his teen years, Faddis learned his craft from the best in the business. His mentors included the legendary Dizzy Gillespie and Bill Catalano, who lent his distinct trumpet sound to Stan Kenton's band. By the early 1970s, an 18-year-old Faddis earned his a spot in vibraphone king Lionel Hampton's band. He would later embark on a prolific career as a solo artist and sideman.
His ability to hit the high notes and duplicate Gillespie's vibrant stylings have garnered praise from fans and critics. Among his acclaimed albums are his 1976 debut "Youngblood" and 1985's "Legacy," which features the trumpeter paying tribute to a host of jazz giants.
Fans of popular music have no doubt heard Faddis' work as he has backed a host of superstars including Mick Jagger, Paul Simon, Eric Clapton and Luther Vandross.
In addition to touring, recording and performing, Faddis also teaches at the Conservatory of Music at Purchase College-State University of New York.
Tickets for Faddis' performance with the UH Jazz Ensemble are $10 and $5 for students and seniors. To reserve tickets or for more information, contact the Moores ticket office at 713-743-3313.
WHAT:
Concert: Trumpeter Jon Faddis performs with UH Jazz Ensemble
WHEN:
7: 30 p.m., April 22
WHERE:
Moores Opera House
University of Houston - Entrance 16 off Cullen Boulevard
WHO:
University of Houston/Moores School of Music
&For more information about UH visit the university's Newsroom at www.uh.edu/newsroom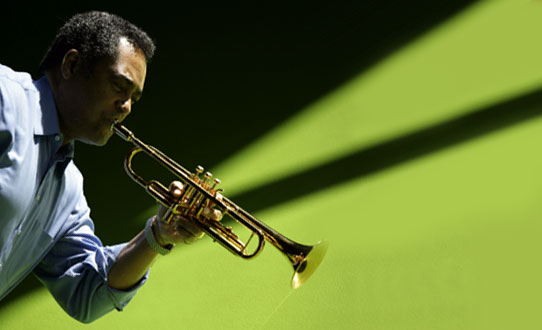 Photo taken by John Abbott
---