Faculty Experts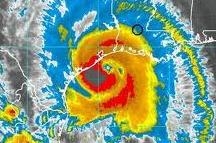 Representing experts across various fields, University of Houston sources have expertise in an array of topics related to storms – before, during and after.
Stories of Heroism, Sacrifice Documented For Veterans' History Project at UH
UH Veterans Services Office, communication students office team up to record experiences of wartime vets
June 24, 2008-Houston-
The stories from our nation's veterans are often emotional and unforgettable. Thanks to efforts of the University of Houston's Vetetans Services Office (VSO) and the Jack J. Valenti School of Communication, these riveting tales are being recorded for future generations to hear.
This summer, communication students are conducting videotaped interviews with Houston vets as part of the Library of Congress' Veterans History Project. Veterans are visiting UH every Friday from 10 a.m. – 3 p.m., June 20 – July 18 to record their wartime experiences. All interviews will be conducted in UH's Communication Building.
The Veterans History Project is an initiative for the Library of Congress aimed at collecting oral histories, memoirs, letters, diaries, photographs and other original materials from veterans and civilians who served in World Wars I and II, Korea, Vietnam, the Persian Gulf War and the Afghanistan and Iraq conflicts. Materials gathered from the project are catalogued in the Library of Congress for future reference.
"It's crucial that others truly understand what these men and women have gone through," said Allen Grundy, VSO program manager. "Their commitment cannot be understated, and I think people will realize that when they listen to these tales."
WHAT:
Veterans History Project Interviews
WHEN:
10 a.m. – 3 p.m., Fridays, June 20 – July 18
WHERE:
UH School of Communication
UH Entrance 16 off of Cullen Blvd.
Houston, TX 77204
WHO:
UH Veterans Services Office, Jack J. Valenti School of Communication