Kathrine G. McGovern College of the Arts Box Office
A MULTITUDE OF MUST-SEE PERFORMANCES AND EXHIBITS
Immortality for All: A Film Trilogy on Russian Cosmism by Anton Vidokle
Friday, February 16, 2018
6 pm - 9 pm
Immortality for All: A Film Trilogy on Russian Cosmism by Anton Vidokle 
Opening Reception Friday, February 16 at 6 p.m. 
Exhibition on view through Saturday, August 11
Founded by an eccentric Moscow librarian in the 19th century, the philosophy of Cosmism posits that the common task of all forward-looking peoples is to solve the problem of death and, eventually, to resurrect the dead. Combining ideas from the Western Enlightenment, Eastern philosophy, Russian Orthodox religion and Marxism, Cosmism inspired a wide range of thinkers, including the founder of the Soviet space program. Scanning Siberian, Kazakh and White Sea landscapes for its influences in Soviet-era art, architecture and engineering, Russian-American artist Anton Vidokle searches for contemporary traces of Cosmism's legacy.
The exhibition will be closed from Sunday, March 25 — Thursday, May 24.
For more information, visit http://blafferartmuseum.org/current-exhibitions/.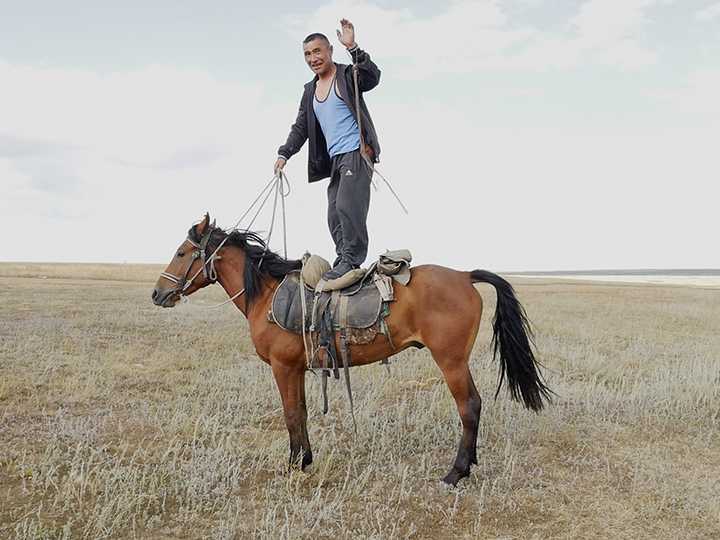 Location

Blaffer Art Museum

Price

Free

Sponsor

Blaffer Art Museum

Contact

Blaffer Art Museum: 713-743-9521