Dr. Young's Book Wins Award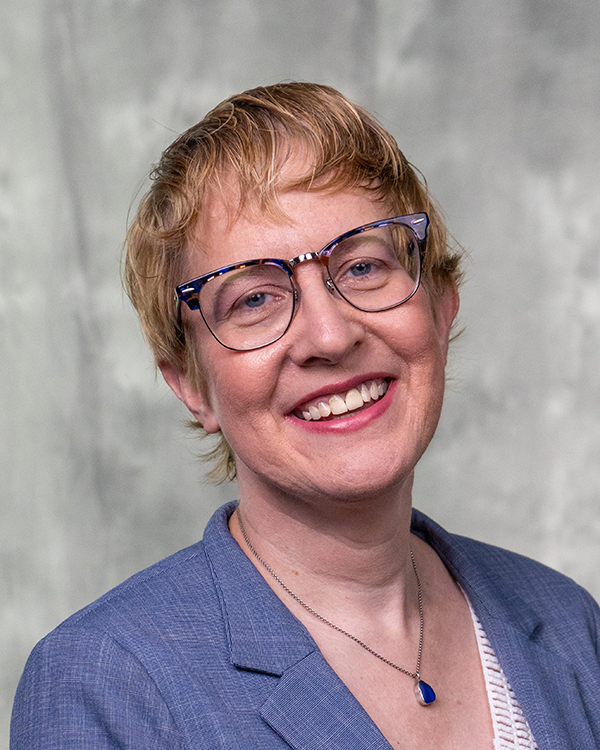 Nancy Beck Young, chair of the Department of History, will receive at the end of October, the inaugural Guittard Book Award for Historical Scholarship. Her monograph, Why We Fight: Congress and the Politics of World War II, published by the University Press of Kansas, was selected by the Department of History at Baylor University as the 2014 winner.
"I am quite honored and humbled by this prize," said Dr. Young. "I never research and write a book with the expectation of winning an award. Instead, I just hope that I can contribute to and redirect the scholarly debate."
In Why We Fight, Dr. Young argues that the illusion of cooperative congressional behavior during World War II actually masked internecine party warfare over the New Deal. She discovers through her research that this wartime political dynamic forged the dominant patterns for national politics through the remainder of the century. 
The Guittard Book Award was established as annual prize in 2013 to recognize "a distinguished work of original scholarship in any area of history written by a current or emeritus member of the faculty of the Baylor Department of History or by any graduate holding a degree in history from Baylor University." The honor is named for Dr. Francis Gevrier Guittard, who taught at Baylor University from 1902 until his death in 1950 and served as the chair of Baylor's Department of History for 38 years.  Each annual winner is selected by a committee of three credentialed historians, none of who are members of Baylor's History Department faculty. A $1,000 cash prize accompanies the award.
"Gaining this recognition is both unexpected and exciting, all the more so because it comes from my undergraduate alma mater, Baylor University," Dr. Young said. "Baylor has a fine History Department that has sent countless undergraduate majors (I'm just one of many) and M.A. students on to Ph.D. work. I'm looking forward to the ceremony at the end of October."
The Oct. 31 award presentation will be held on Baylor's campus during the university's Baylor's homecoming weekend celebrations.
The History Department congratulates Dr. Young on this prestigious honor.
Fall 2014 Faculty/Graduate Student Research Colloquium Announced
The University of Houston Department of History is announcing the Fall 2014 edition of its Faculty/Graduate Student Research Colloquium. The Colloquium is jointly sponsored by the UH History Department and the local graduate chapter of Phi Alpha Theta, the international history honor society. The Colloquium offers a forum in which some of the Department's Faculty and MA and PhD candidates can discuss their current research with fellow faculty and students.  The Department also welcomes the participa-tion of undergraduate history majors and, indeed, of the general public in these scheduled sessions.
The schedule for this semester's Research Colloquium follows. Sessions will take place on Fridays, as specified, in Agnes Arnold 549.

Friday, October 17:  12:00 – 1:30 pm
Dan LeClair, "From the Battle of Sedan to the Battle of Dorking: Public Interest In Military Technology in Mid-Victorian England." Faculty Commentator: Dr. Hannah Decker

Friday, November 7:  12:00 – 1:30 pm
Savannah Williamson, "Medicine in the Middle Passage." Faculty Commentator: Dr. Eric Walther

Friday, December 5:  1:00 – 2:30 pm
Sandra Enriquez, "Expressions and Memories of the Barrio: Cultural Activism And Community Building in El Paso's Mexican Neighborhoods." Faculty Commentator: Dr. Monica Perales
Dr. Horne Receives Award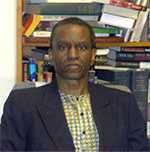 Dr. Gerald Horne, John J. and Rebecca Moores Chair of History and African American Studies, has been selected to receive the Carter G. Woodson Scholar Medallion for 2014 from the Association for the Study of African-American Life and History (ASALH).
Established in 1993, the Carter Godwin Woodson Scholars Medallion is presented to a scholar whose career is distinguished through at least a decade of research, writing, and activism in the field of African American life and history. The recipient's career should embody and personify the Woodson legacy to ensure a firm foundation for the continuance of African-centered education through dedication and commitment to African-American history. Dr. Woodson devoted his entire life and resources to chronicling African American history and the recipient must have continued his tradition of correcting the deficiencies in American history where African American History is misinterpreted or distorted. The person selected must be a trained historian and an active participant in the scholarly work of the Association for the Study of  African American Life and History. The award is presented annually.
The History Department congratulates Dr. Horne on this prestigious honor.
Dr. Milanesio's Book Published in Spanish Edition in Argentina
Dr. Natalia Milanesio's award winning book, Workers Go Shopping in Argentina, was published in Spanish for Siglo Veintiuno Press.

Cuando los trabajadores salieron de compras (Siglo Veintiuno, 2014) is an extensively revised version of Workers Go Shopping in Argentina (University of New Mexico Press, 2013), adapted for the Argentine reader. Interdisciplinary in nature, Cuando los trabajadores salieron de compras combines theories of the anthropology of consumption, cultural studies, and gender studies with the methodologies of cultural, social, and oral histories to show that working-class consumers were a new modernizing social actor who shaped a different commercial ethos, transformed social relations and collective identities, and redefined the role of the state as a mediator between business and consumers.

The History Department congratulates Dr. Milanesio on the publication of her book.
Dr. Wintersteen Wins Postdoctoral Fellowship at UT Austin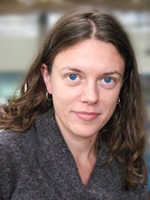 Dr. Kristin Wintersteen has been awarded a Postdoctoral Fellowship at the Institute of Historical Studies at the University of Texas at Austin for the 2014-2015 academic year.  For the upcoming year, the program invited scholars to examine the history of capital and commodities. As a fellow-in-residence, Dr. Wintersteen will be working on her book project exploring the industrialization of fisheries in the Humboldt Current marine ecosystem, off the coast of Peru and Chile, and its relation to the global industrial food system. Although largely overlooked in its importance as a commodity, fishmeal from this region has been a hidden engine of the twentieth century revolution in industrial animal farming. This research sheds light on how Pacific South America's boom-bust cycles shaped the post-World War II 'race for fish,' and on the international alliances that emerged, both within the global South and across the Pacific and Atlantic Oceans, to govern access to these invisible yet increasingly precious resources.

The History Department congratulates Dr. Wintersteen on this prestigious fellowship.

Dr. Young and Dr. Hopkins Selected for NEH Summer Institutes
Dr. Nancy Beck Young, Professor and Department Chair, and Dr. Kelly Hopkins, Clinical Professor, have been selected to participate in summer institutes sponsored by the National Endowment for the Humanities (NEH). According to the NEH, the summer institutes are designed "to extend and deepen knowledge and understanding of the humanities by focusing on significant topics and texts; contribute to the intellectual vitality and professional development of participants; build communities of inquiry and provide models of civility and excellent scholarship and teaching; and link teaching and research in the humanities."

Dr. Young is one of 25 established scholars chosen to participate in Doing Digital History, a summer institute sponsored by the National Endowment for the Humanities, Office of Digital Humanities, run by the Roy Rosenzweig Center for History in New Media, George Mason University, August 4-15, 2014. She will use this institute to help develop new tools for studying modern American political history.

Dr. Hopkins was selected to participate in Mapping Nature Across the Americas, to be held at the Newberry Library in Chicago in July and August, 2014.  This institute will bring together environmental history and the history of cartography to illuminate their essential relationship and broaden the understanding of how maps and depictions of nature shaped and were shaped by the diverse cultural and historical contexts. The institute will take a long view of the interplay between mapping and the human-nature relationship over a span of five hundred years, exploring how they co-exist in specific works and contexts to shape ideas about space, landscape, natural history, ethnography, economic exploitation, and politics.

The History Department congratulates Dr. Young and Dr. Hopkins on being selected for these competitive summer programs.

Dr. Pratt Wins Statewide Teaching Award
Dr. Joseph Pratt, NEH-Cullen Professor of History and Business was recently awarded the 2014 Piper Professor Award.  The award, given by the Minnie Stevens Piper Foundation recognizes superior teaching at the college level in the state of Texas.  Begun in 1958, the Piper Professor Award has recognized outstanding professors from two and four-year colleges and universities.  Pratt is the 11th professor from UH to receive this honor.
Participation in the Piper Award Nominations is by invitation only, and candidates must be nominated through their university president's office. Only one nomination from an institution may be submitted each year.
UH President and Chancellor Renu Khator presented Dr. Pratt with the award at a ceremony on May 15.  "We were pleased to be able to nominate someone of Professor Pratt's high caliber and gratified that he has been recognized with this prestigious award," Khator said. "This honors him individually, and it reflects the overall quality of the teaching offered at our institution."
Pratt has been the recipient of numerous other teaching awards including university teaching awards at UC-Berkeley and the University of Houston, as well as teaching excellence awards from the business school at UC-Berkeley, CLASS at UH, and the EMBA Program at UH. He also has received the Houston Alumni Organization's award as the Outstanding Faculty Member in College of Liberal Arts and Social Sciences.
The History Department congratulates Dr. Pratt on this prestigious honor.
Dr. Milanesio Wins Book and Article Awards
Dr. Natalia Milanesio has been awarded the Thomas McGann Award for the best book published in 2013 from the Rocky Mountain Council for Latin American Studies (RMCLAS) for her book Workers Go Shopping in Argentina: The Rise of Popular Consumer Culture (Albuquerque: UNM Press, 2013).  Workers Go Shopping shows the exceptional cultural and social visibility of low-income consumers in Peronist Argentina along with their unprecedented economic and political influence. The book's central premise is that working-class consumers shaped a new commercial ethos, transformed social relations and collective identities, and redefined the role of the state. The formal award presentation will be made at RMCLAS meeting to be held in Durango in April 2014.
In addition, Dr. Milanesio has also been awarded the Leopold-Hidy Award for the best article published in Environmental History from the American Society of Environmental History (ASEH) for her article "The Liberating Flame: Natural Gas Production in Peronist Argentina." The article examines the democratization of gas in mid-twentieth century Argentina and demonstrates that the Peronist government transformed gas into a culturally meaningful object through a web of discourses and images that evoked representations of nature conquered, national prowess, economic liberation, and a better standard of living. The formal award presentation was made at the meeting of the ASEH in San Francisco in March 2014.

The Department of History faculty congratulates Dr. Milanesio on her recent awards.
Dr. Deyle Appears in PBS Documentary Series, Consults on Academy Award Winning Film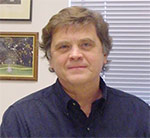 Dr. Steven Deyle recently appeared in an episode of the 6-part PBS series "The African Americans: Many Rivers to Cross" hosted by Dr. Henry Louis Gates, Jr.  The series, which aired on PBS in October and November of last year, explored the history of the African-American people, including the cultural institutions, political strategies, and religious and social perspectives they developed.  Dr. Deyle, who specializes in nineteenth century U.S. political and social history with an emphasis on slavery and the Old South, was featured in the 2nd episode, "The Age of Slavery (1800-1860)."  A small portion of Dr. Deyle's appearance with Dr. Gates can be seen in the clip "The Cotton Economy and Slavery," on the series' website.

Dr. Deyle also served as a historical consultant and member of the creative team for the recent Academy Award winning film, 12 Years a Slave.  He worked with Brad Pitt's production company, "Plan B Entertainment."

The Department of History faculty congratulates Dr. Deyle on his latest accomplishments.
Dr. Kellogg Honored by University Commission on Women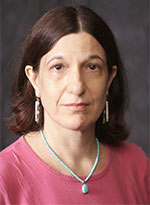 Dr. Susan Kellogg has been awarded the UH University Commission on Women's Distinguished Faculty Award in the post-tenure faculty category for 2014.  The Commission, which promotes gender equality throughout all areas of the UH community, recognizes faculty who demonstrate a solid record of representative scholarly activity and productivity, which contributes to, and impacts, their discipline.  

"You have been, and continue to be, a highly productive researcher, producing careful, impactful work that has expanded knowledge about the lives and cultures of indigenous peoples of Mesoamerica," the selection committee said of Dr. Kellogg.  The committee also noted Dr. Kellogg's research on gender, and her authoritative book on Latin America's indigenous women, Weaving the Past: A History of Latin America's Indigenous Women from the Prehispanic Period to the Present (Oxford University Press). 

The award will be presented formally at the annual faculty excellence awards luncheon on April 28.

The History Department congratulates Dr. Kellogg on this great honor.
Spring 2014 Faculty Graduate Student Research Colloquium Announced
The University of Houston History Department, in conjunction with the Zeta Kappa Chapter of Phi Alpha Theta, the International Honor Society in History, announces the schedule of the Faculty/Graduate Student Research Colloquium meetings for the Spring 2014 semester. Unless otherwise posted, all meetings will take place in 520 or 549 Agnes Arnold Hall on the UH Central Campus.  All members of the UH community, as well as members of the general public, are invited to attend these sessions featuring the research of both History Department faculty and advanced graduate students in history at the University of Houston.

Any questions concerning the Research Colloquium can be addressed to Dr. Bailey S. Stone, Director of the Colloquium, at 713—743-3115, or at bstone@uh.edu, or to members of the History Department's ad hoc Colloquium Committee: Dr. Gerald Horne, Dr. John M. Hart, Dr. Xiaoping Cong.

Thursday, February 27:  2:30 – 4pm
Dr. Sarah Fishman, "From Vichy to the Sexual Revolution: Gender and Family Life in France, 1945-1965." Faculty Commentator: Dr. Rob Zaretsky

Thursday, March 27:  1 – 2:20pm
Dr. Rick Mizelle, "Jackie Robinson, Diabetes, and the Transformation of Disease Identity." Faculty Commentator: Dr. James Schafer

Thursday, April 24:  3 – 4pm
Dr. Kristin Wintersteen, "Chicken of the Sea:" Fish, Fowl, and the Twentieth-Century Revolution in the Global Food Industry." Faculty Commentator: Dr. Marty Melosi


Dr. Stone's New Book on Comparative Revolutions Published with Cambridge Press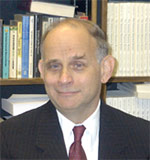 Cambridge University Press has announced the publication in November 2013 of The Anatomy of Revolution Revisited: A Comparative Analysis of England, France, and Russia.  This is the latest book by Dr. Bailey Stone, longtime Professor of European History & International Affairs at the University of Houston.

This 530-page study aims to update a classic of comparative revolutionary analysis, Crane Brinton's 1938 synthesis The Anatomy of Revolution.   It invokes the latest research and theoretical writing in history, political science, and political sociology to compare and contrast, in their successive phases, the English Revolution of 1640-60, the French Revolution of 1789-99, and the Russian Revolution of 1917-29.  Venturing beyond both Marxian "class" analysis and "revisionist" stresses on short-term, fortuitous factors in revolutionary causation and process, this book seeks ways to reconcile state-centered or "structuralist" explanations of the three major European upheavals with "postmodernist" accounts playing up the centrality of human agency, discourse, ideology, mentalities, and political culture.

Jack A. Goldstone, the Virginia E. and John T. Hazel, Jr. Professor of Public Policy and Eminent Scholar at George Mason University, has described The Anatomy of Revolution Revisited as "an outstanding book, a worthy sequel to Crane Brinton."

The History Department congratulates Dr. Stone on his latest accomplishment.
Dr. Ittmann Publishes New Book on Population and Race in the British Empire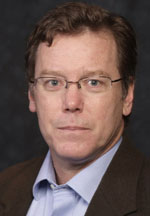 Dr. Karl Ittmann's new book, A Problem of Great Importance: Population, Race, and Power in the British Empire, 1918-1973, was published in the Berkeley Series in British Studies at the University of California Press in September 2013.

In this study, Ittmann traces British imperial efforts to engage metropolitan activists who could improve its knowledge of colonial demography and design programs to influence colonial population trends. While imperial population control failed to achieve its goals, British institutions and experts would be central to the development of postcolonial population programs.

The History Department congratulates Dr. Ittmann on his latest accomplishment.
Dr. Schafer Publishes New Book on the History of American Health Care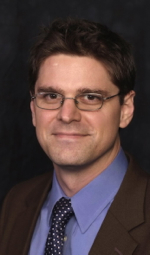 Dr. James A. Schafer, Jr.'s new book, The Business of Private Medical Practice: Doctors. Specialization, and Urban Change in Philadelphia, 1900-1940 was published with Rutgers University Press in December 2013.

Dr. Schafer's book is a timely and important study that sheds light on the current state of the American health care system.  Using the case of early twentieth-century Philadelphia, the birthplace of American medicine, he shows how, with few financial incentives to locate in poor areas and with an increasingly competitive market, Philadelphia doctors clustered in central business districts and affluent suburbs.  This led to limited practices and decreased access to primary care, particularly in light of growing urbanization.  

One reviewer states that "Schafer offers a compelling study of some of the roots of today's health-care woes . . . This rich social and economic history re-frames our understanding of a crucial period in American medicine."

The History Department congratulates Dr. Schafer on his latest accomplishment.
Dr. San Miguel Publishes New Book on Chicana/o Educational Activism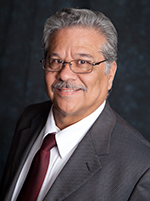 Dr. Guadalupe San Miguel, Jr. recently published Chicana/o Struggles for Education: Activism in the Community with Texas A & M University Press. In this book, San Miguel provides a nuanced overview and analysis of Chicana/o educational activism from 1960 to the present. Much of the history of Mexican American educational reform efforts has focused on campaigns to eliminate discrimination in public schools. However, as San Miguel Jr. demonstrates in this book, the story is much broader and more varied than that. While activists certainly challenged discrimination in the years after 1960, they also worked for specific public school reforms that met their varied academic needs and sought private and community-based schooling opportunities. The profusion of strategies has not erased patterns of de facto segregation and unequal academic achievement, he concludes, but it has played a key role in expanding educational opportunities. These actions also have extended and diversified the historic struggle for education waged by Mexican American activists in the first half of the 20th century. San Miguel's important study offers enhanced insight into the quest for equal educational opportunity to new generations of students.

The Department of History Faculty congratulates Dr. San Miguel on the publication of this timely and important new book.
Dr. Decker Publishes New Book in the History of American Psychiatry
Dr. Hannah S. Decker recently published The Making of DSM-III: A Diagnostic Manual's Conquest of American Psychiatry with Oxford University Press.  Dr. Decker is a cultural historian of psychiatry and psychoanalysis.  Her new book deals with a revolutionary psychiatric diagnostic manual (the DSM) that dramatically changed the way most psychiatrists conceptualized mental disorders.  The focus shifted away from thinking about what causes mental disorders to just describing their symptoms.  The psychoanalytic view of mental disorders was eliminated.  The manual had far-reaching effects on American society as well, inaugurating a time when a DSM diagnosis could influence decisions of mental health professionals, patient advocacy groups, health insurance companies, lawyers, judges, prison officials, school administrators and teachers, guidance counselors, labor officials, employers, legislators, grant giving bodies, and media organizations.  Decker's book is based on American Psychiatric Association archives never before used and has been called "magisterial" and a "landmark" by advance reviewers.

The Department of History Faculty congratulates Dr. Decker on the publication of this important new study.
Dr. Young Publishes New Studies of World War II, U.S. Presidency
Dr. Nancy Beck Young recently published Why We Fight: Congress and the Politics of World War II with the University Press of Kansas.  This book examines how moderates in Congress sided with liberals to make economic reforms from the New Deal permanent but worked with conservatives to thwart efforts for social justice reform during the World War II years.  Young also reveals just how important moderates are to successful governance.  The book shifts focus from a presidency-centered narrative of political history to a Congress-centered one, revising the literature of American political development at midcentury.

Dr. Young's six volume Encyclopedia of the U.S. Presidency was also published recently with Facts on File, a leading publisher of reference material.  Dr. Young was the editor for this project, the most comprehensive reference source available on the U.S. presidency.  One volume contains thematic essays about various aspects of the presidency, including diplomacy, party politics, relations with the press, and relations with Congress among other topics.  The remaining five volumes have lengthy chapters exploring the biographies and administrative histories of each of the nation's forty-four presidents along with a series of innovative essays defining major events and issues from each administration.

The Department of History Faculty congratulates Dr. Young on the publication of these important new works.