Victor Flatt - Professor, Dwight Olds Chair in Law and the Faculty Director of the Environment, Energy, and Natural Resources (EENR) Center
---
UNIVERSITY OF HOUSTON LAW CENTER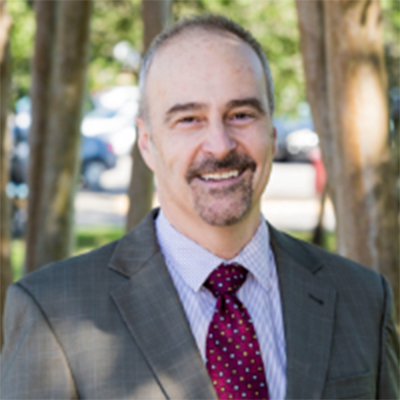 Professor Victor B. Flatt is the Dwight Olds Chair in Law and the Faculty Director of the Environment, Energy, and Natural Resources (EENR) Center at the University of Houston Law Center. He also holds an appointment as a Distinguished Scholar of Carbon Markets at the University of Houston's Global Energy Management Institute. He was previously the inaugural O'Quinn Chair in Environmental Law at UHLC from 2002-2009. Professor Flatt's teaching career began at the University of Washington's Evins School of Public Affairs, and he has previously taught at Georgia State University College of Law, and most recently at the University of North Carolina School of Law, where he was the inaugural Taft Distinguished Professor in Environmental Law and the Co-Director of the Center for Climate, Energy, Environment, and Economics (CE3).
Professor Flatt is a recognized expert on environmental law, climate law, and energy law. His research focuses on environmental legislation and enforcement, with particular expertise in the Clean Air Act and NEPA. He is co-author of a popular environmental law casebook, and has authored more than 40 law review articles, which have appeared in journals such as the Notre Dame Law Review, Ecology Law Quarterly, Washington Law Review, Houston Law Review and the Carolina Law Review. Six of his articles have been recognized as finalists or winner of the best environmental law review article of the year, and one was recognized by Vanderbilt University Law School and the Environmental Law Institute as one of the three best environmental articles of 2010, leading to a seminar and panel on the article in a Congressional staff briefing. Professor Flatt has served on the AALS sub-committees on Natural Resources and Environmental Law, and was chair of the AALS Teaching Methods Section.
He has served on many other board and committees in his career including the national board of Lambda Legal, and the Law School Admission Council's Gay and Lesbian Interests section. He is currently on the Advisory Board of CE3, a member of the ABA's Section on Environment, Energy, and Natural Resources Law Congressional Liaison Committee, and a member scholar of the Center for Progressive Reform. Professor Flatt received his B.A. in Chemistry and Math from Vanderbilt University where he was a Harold Stirling Vanderbilt Scholar, and his J.D. from Northwestern University, where he was a John Henry Wigmore Scholar. After graduating from Northwestern, Professor Flatt clerked for the Honorable Danny J. Boggs of the United States Sixth Circuit Court of Appeals.
NOTABLE MEDIA
CCME Webinar Series: The Responsibilities And Liabilities Of Climate Speech
The legal dimensions of climate liability for corporations, nations and investors have emerged in the market affecting shareholders, company balance sheets, and a host of future liability questions citizens may have. There are legal ethics questions that arise from statements made - and statements not made. Join us for a discussion around what scenarios of the future may look like as the courts of public and legal opinion converge on this most challenging topic.
LEARN MORE VIEW RECORDING
SELECTED PUBLICATIONS
RECENT JOURNAL PUBLICATIONS
Climate Changes Property: Disaster, Decommodification, and Retreat, 81 Ohio State Law J. 331 (Vol. 3, 2021, with Michael Pappas)
Holding Polluters Accountable in Times of Climate and COVID risk: The Problems with "Emergency" Enforcement Orders, 12 San Diego J. of Climate & Energy L. 1 (2021) (part of symposium on Climate Risk and Resilience: Lessons from COVID-19)
A Water Rule That Turns A Blind Eye to Transboundary Pollution, Science, Vol. 372, Issue 6539, 241 (April 16, 2021, with D. A. Keiser, S. M. Olmstead, K. J. Boyle, V. Flatt, B. Keeler, D. J. Phaneuf, J. S. Shapiro, J. Shimshack)
Disclosing the Danger: Climate Change Meets Attorney Ethics, 2020 Utah L. Rev. 569 (2020)
Climate Change Common Law Nuisance Suits: A Legal Efficiency Analysis, 49 Env't. L. 683 (2019)
RECENT MEDIA PUBLICATIONS
"Disclosing Danger: Attorney Ethics Rules Meet Climate Change," Bloomberg Law Insight, Sept. 16, 2020, at https://news.bloomberglaw.com/us-law-week/insightdisclosing-danger-attorney-ethics-rules-meet-climate-change
"Pandemic Spawns Dangerous Relaxation of Environmental Regulations," The Revelator op-ed, Sept. 14, 2020 (with Joel Mintz), at https://therevelator.org/pandemic-environmental-regulations/; republished Sept. 16, 2020, at In These Times, at https://inthesetimes.com/article/epa-pandemic-environmental-pollution-regulation-enforcement-rollback
"Disclosing the Danger," Environmental Law Institute, Environmental Forum, JanuaryFebruary 2020 (article; cover story)
"Federal Carbon Pricing is Closer Than You Think," Forbes, UH Energy Blog, Sept. 26, 2019, at https://www.forbes.com/sites/uhenergy/2019/09/26/federal-carbon-pricing-is-closer-than-you-think/#5288fb2056a8
"Enforce Environmental Laws Before There is a Fire," Houston Chronicle op-ed, April 7, 2019.
ALL PUBLICATIONS
ABOUT UH LAW CENTER
The University of Houston Law Center combines excellence and diversity. Its location in Houston, the fourth largest city in the U.S., gives students and graduates access to one of the world's largest legal markets. The city is also home to the world's largest health care and medical complex and recognized as the energy capital of the world with multiple Fortune 500 companies headquartered here.
NOTABLE ARTICLES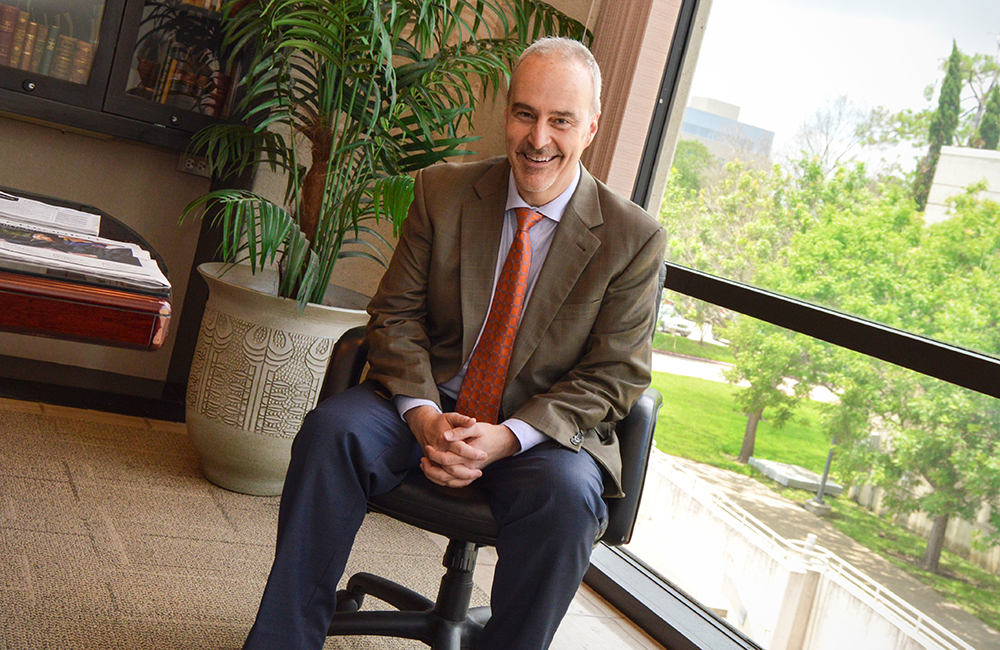 Energy Experts: New Director of the EENR Center Prepares to Boost UH as National Leader in Environment and Energy
By Claire Andersen
With climate and environmental issues taking center stage again, one of the nation's leading environmental lawyers has returned to the UH Law Center with determination to merge the energy and law industries.
READ FULL ARTICLE