ELECTRIFYING TRANSPORTATION IN THE ENERGY CAPITAL
---
Inspired by a vision, motivated by a responsibility.
---
EVolve Houston is a coalition of sustainability-minded civic, business, and academic leaders who seek to accelerate clean transportation through electrification. Collaborating with government, academic, private industry, and community leaders, our goal is to improve regional air quality and reduce greenhouse gas emissions in the Greater Houston area.
"An initiative as transformative as EVolve requires great leadership and commitment from across our city and I am proud that Mayor Turner has included University of Houston in achieving this important public private partnership. We are committed to being the Energy University and a long-term partner and resource for industry and Houston in addressing society's greatest challenges. It's our responsibility to lead by example in shifting the energy landscape. That is why we are phasing out all of our gas-powered service carts for electric vehicles."
EV WEBINAR SERIES - UPCOMING
DECEMBER 15th

Houston Electric Vehicle Consumer Survey Analysis

Electric Vehicles are gaining traction across the country as a viable tool in the world's stated goal of net-zero emissions by the year 2050. The benefits are plentiful in the form of long-term affordability, cleaner air, reduced emissions. However, are consumers ready to go all in? EVolve Houston Program Managers Katheryn Abou-Chakra and Harry Tenenbaum lead a pivotal discussion that takes a deeper dive into survey reports that explores people's familiarity and prevailing attitudes toward electric vehicles, potential roadblocks that may stand in the way of Greater Houston's "30 by 30" objective regarding widespread EV adoption, and everything in between. This webinar is sure to bring a new understanding of how far we've come and how much further society has to go to achieve a key part of more sustainable and environmentally-beneficial mode of transportation and existence.
MORE INFORMATION EV WEBINAR ARCHIVE
ELECTRIC VEHICLE ROADMAP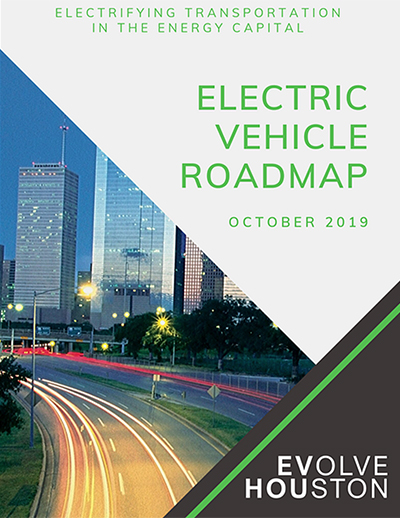 EVolve Houston: See The Roadmap
EVolve Houston targets regional EV sales to reach a 30% share of annual new car sales by 2030, allowing Greater Houston Area residents to enjoy improved air quality, reduced greenhouse gas emissions, new clean energy careers, and affordable clean transportation. Download the EV roadmap to learn how we plan to achieve that goal.
SEE THE ROADMAP
WHITE PAPERS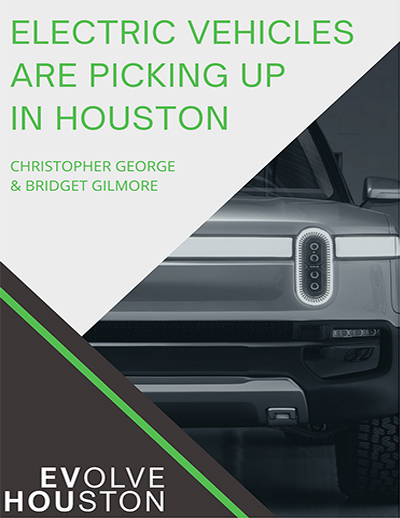 Electric Vehicles are picking up in Houston
Download the report below to receive a written format of EVolve Houston's presentation: Electrifying the Passenger Truck
DOWNLOAD THE WHITE PAPER
THOUGHT LEADERSHIP ON ELECTRIFIED TRANSPORT