Student Leader - Anand Selveindran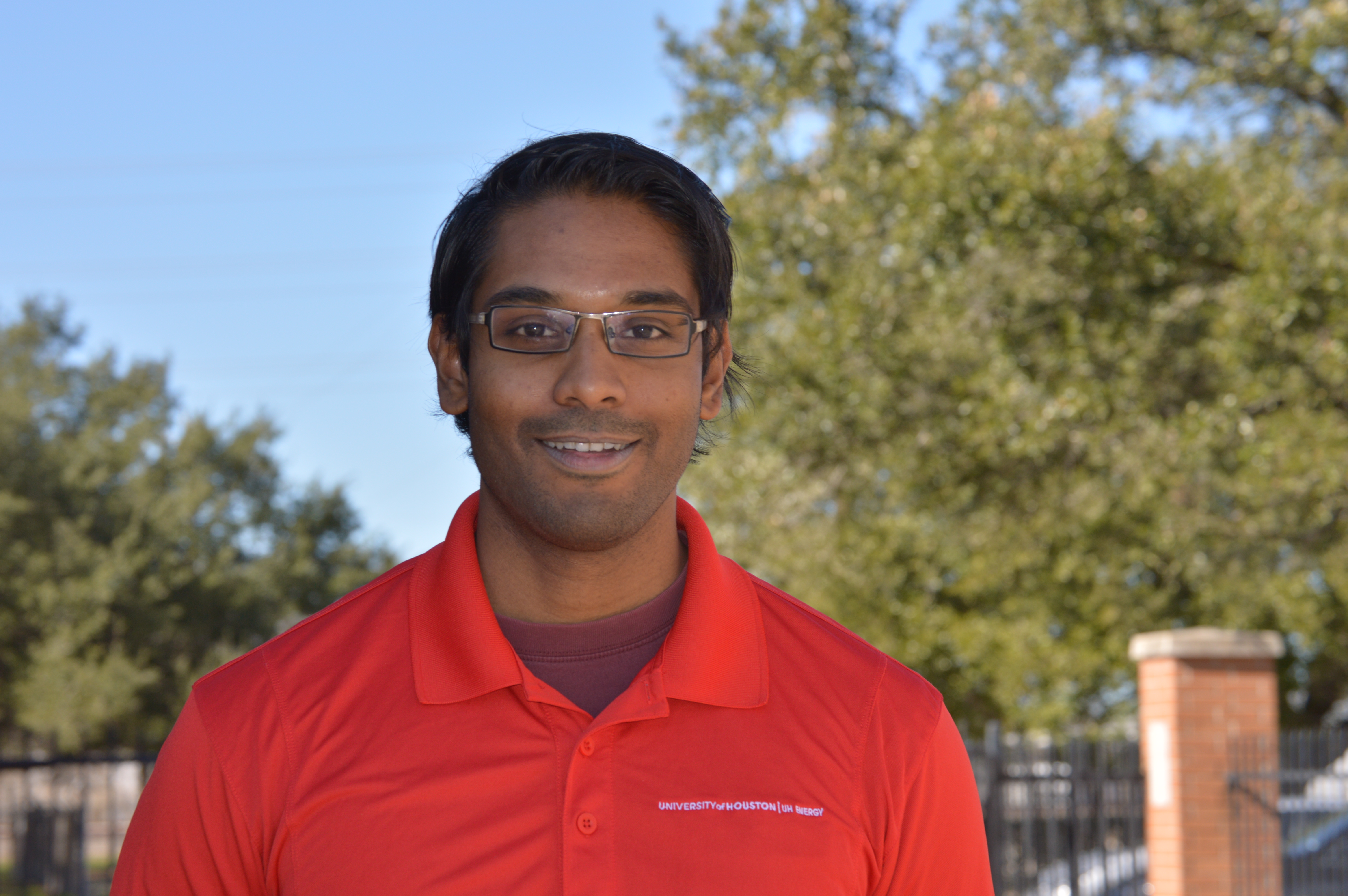 Petroleum engineering student's research earns first-place on GRaSP Day
By: Valeria Dominguez
Graduate students from across the University of Houston gather each November to showcase their research while also engaging in a friendly competition.
Made possible by a collaboration between the University's Graduate School and Office of the Provost, GRaSP (Graduate Research and Scholarship Projects) Day provides networking opportunities for some of the University's top scholars. Winning may not be everything, but it definitely has its perks, with monetary prizes and scholarships being awarded to the Top 3 finishers across three categories: Poster, Talk and Demonstration/Presentation.
Anand Selveindran, a petroleum engineering graduate student, claimed first place in the Poster category for his research, "Cowden South Grayburg Field Development."
 "The best part of this project was working with a multidisciplinary team on an actual field project. I learned a lot from my teammates and built an understanding of how the different disciplines could be integrated to manage petroleum reservoirs to optimize recovery," Anand said.
Anand, who is from Malaysia, began his journey in engineering at The National University of Singapore, where he earned his bachelor's degree in mechanical engineering with an oil and gas specialization. After working in several upstream roles in Southeast Asia, he felt a graduate degree would be beneficial to his career.
"I chose UH because though the program was fairly new, it has a strong faculty and is located in the energy capital of the world," Anand said.
A previous UH Energy Ambassador and a current teaching assistant for several undergraduate petroleum engineering classes, it is clear he has wasted no time in getting the most out of his UH experience.
"During GRaSP Day, I saw many high-quality posters with good research presentations. What I tried to do was show the practical implications of my work — we had a very short time to present our poster, and I wanted to demonstrate how the research was relevant and practical," Anand said.
The two-month research project was a part of the Petroleum Reservoir Management (PETR 7397) class taught by Professor Ganesh Thakur. It involved applying reservoir management principles to rejuvenate a mature oilfield in West Texas, operated by a major oil company. The team's challenge was to find opportunities to increase production and add value, whether through drilling new wells, optimizing existing producing wells or optimizing the use of water injection.
 "The complex nature of the task required a multidisciplinary approach, where information and analysis from disciplines such as geology, petrophysics, reservoir engineering and facilities engineering were integrated," Anand said.
With his research, Anand stated, he hoped to produce meaningful, practical results that an operator in the oilfield could implement. At the end of the project, the team managed to produce a good plan.
"My interest in reservoir management was developed as I sat through the first lectures of the PETR 7397 class," he said. "Dr. Thakur is a world renowned expert in reservoir management, and he and his team were instrumental in steering us and helping us achieve our goal."
After graduation, Anand said, he would like to work in a technical role, particularly in reservoir engineering to solve key challenges facing the oil and gas industry.