Academic-Industry Partnership Offers Benefits for Both Sides By Jeannie Kever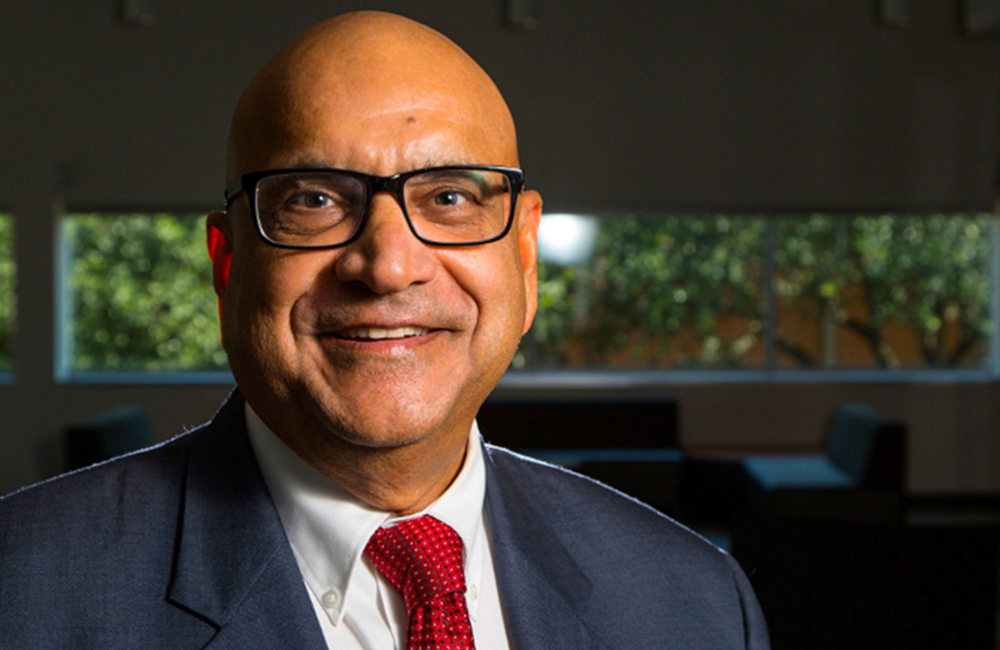 An innovative partnership between the University of Houston and Oil India Ltd. led to dramatically increased expected oil reserves and also contributed to production enhancement from Oil India fields and paved the way for a project to boost oil recovery from established reservoirs while reducing greenhouse gas emissions.

Ganesh Thakur, Director of Energy Industrial Partnerships and Distinguished Professor of Petroleum Engineering, said the partnership illustrates how developing countries can use available fossil fuels to meet their growing energy needs while still addressing concerns about climate change.

"This shows you can do both," Thakur said.

The project was launched in late 2016. UH faculty and students are now preparing for a field demonstration, using carbon dioxide for enhanced oil recovery in two oil-bearing reservoirs there. That technology hasn't previously been used in India.

All three phases involve training opportunities for Oil India executives and employees in Houston and in India.

Thakur, who was recruited by UH in 2016 with a grant from the Governor's University Research Initiative, said the partnership with India's national oil company was in many ways a natural. Texas Governor Greg Abbott led a nine-day trade mission to India earlier this year, returning with the promise by two Indian companies to add jobs at Texas plants, including one in Baytown, and cementing ties between India and Texas. During the joint press briefing, Hon'ble Petroleum Minister of India Mr. Dharmendra Pradhan emphasized on technology tie-ups with US and also university cooperation.

Dr. Anupam Ray, Consul General of India, Houston, who is the main architect of this collaboration, commented said the project is an indicator of the potential of the US-India relationship. "It is a win-win project that brings together two entities in an area of very intense cooperation between India and the United States," he said. "This project has attracted the attention of the Minister of Petroleum and Natural Gas, the Hon'ble Dharmendra Pradhan. It is one of the components of the Texas-India 'energy bridge' that he discussed with Gov. Gregg Abbott."

"More broadly, the work also suggests new ways universities can work with industry," Thakur said, "allowing academia to take a more active role in solving societal problems." Thakur, a member of the US National Academy of Engineering and an expert in reservoir management and oilfield rejuvenation, is a former executive at Chevron Corporation and spent years working with carbon capture and sequestration techniques for conventional wells in the Permian Basin.

Phase-1 launched in November 2016 with a significant grant from Oil India and focused on analyzing 58 out of the 80 wells in the Makum-North Hapjan field, integrating geology, production engineering, wellbore hydraulics and making technical adjustments. Among the findings:
Preliminary analysis indicated Oil India had significantly higher oil oil-in-place than previously known, potentially to increase by over 100 million barrels of oil.
The joint collaboration team, based on recommendations from UH faculty, already started initiating the process of field optimization program, resulting encouraging results.
Total potential additional revenue could reach billions of dollars, as Dr. Thakur envisaged.
Researchers had hoped to begin a carbon capture and sequestration pilot project during Phase-2, which was funded at a significantly higher amount. Instead, Thakur said they discovered the fields first needed to be upgraded to create the requisite conditions in order to prepare for the use of carbon dioxide for Enhanced Oil Recovery (EOR).

That work indicated the EOR will be successful, and Thakur said the company now needs to find additional sources of carbon dioxide, in addition to a petrochemical plant near the oil field that was originally identified as a source.

Training and updated technology have been key to the partnership's success, he said. U.S. oil and gas producers constantly search for the latest technology to gain a competitive edge, but in India, as in most countries, there are fewer independent operators to push innovation.

While access to new technology led to gains for Oil India, the partnership offered opportunities for the University, as well. Researchers developed an analytical method to screen and rank reservoirs, using both data about the physical characteristics of the reservoir and performance data dating back several decades. A provisional patent has been approved for the methodology, which involves components of data analytics and data about fluid flow and past reservoir behavior.

"UH is ready to export the project to other countries and companies," Thakur said. "But it also is interested in pursuing other types of work with companies, including using carbon capture and sequestration for enhanced recovery in unconventional wells."

"Those big reservoirs, they never die," he said. "Take care of the reservoir, and you extend its life enormously."