UH and IIT Kharagpur to Promote Collaborative Programs in Petroleum Engineering By Janet Miranda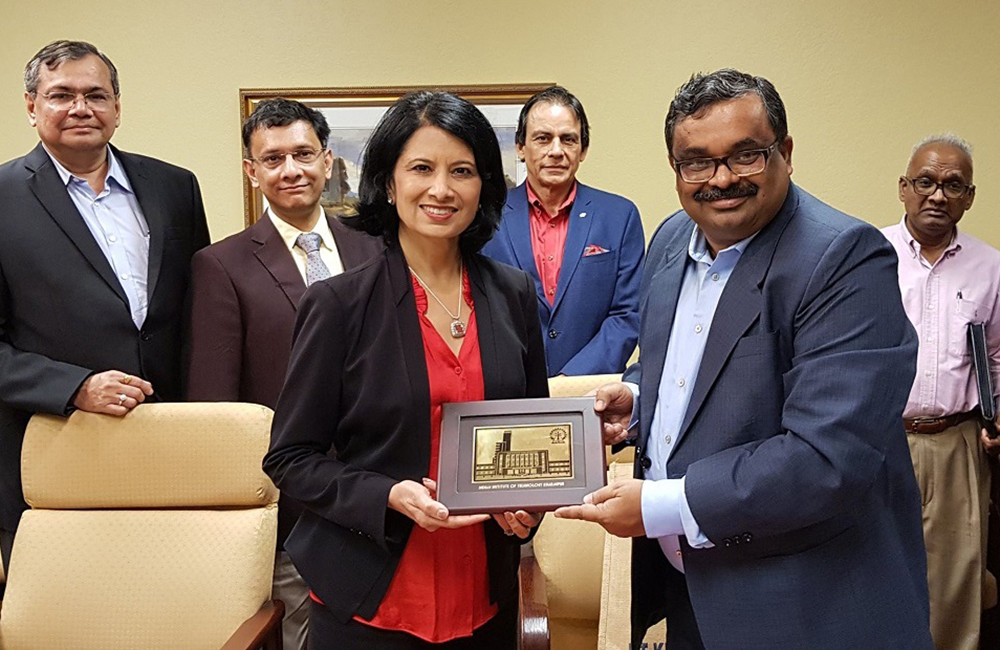 The University of Houston and the Indian Institute of Technology Kharagpur have signed a Memorandum of Understanding for joint academic and research collaborations. The initial areas of work identified include petroleum engineering, covering niche aspects of chemical, advanced materials, deep-sea technology and analytics and industrial engineering.

On Sept 14, a team of delegates from IIT Kharagpur, led by institute Director Partha Pratim Chakrabarti, met with Renu Khator,chancellor the University of Houston System and president of UH, and a delegation of faculty and staff, including Joseph W. Tedesco, dean of Cullen College of Engineering, and Jamie Ortiz, vice provost for UH Global Strategies and Studies.

Located in the hub of the petroleum engineering industry, UH is a leader in energy research, including the use of data analytics to improve the safety of subsea drilling. UH researchers collaborate with industry on a variety of issues.

IIT Kharagpur set up the Deysarkar Centre of Excellence in Petroleum Engineering in 2016, funded by alumni Asoke Deysarkar and Ruma Acharya Deysarkar. It is focused on industry and academia collaboration, innovation and training for future leaders in the energy sector.

With a similar focus on energy research and innovation, UH and IIT Kharagpur will collaborate on interdisciplinary academic and research programs.

In addition to research collaboration, the MoU will spur work on programs to promote regional understanding of the U.S. and India, faculty development to improve the experience of IIT Kharagpur students studying in the United States.