North American Energy Ministers Visit UH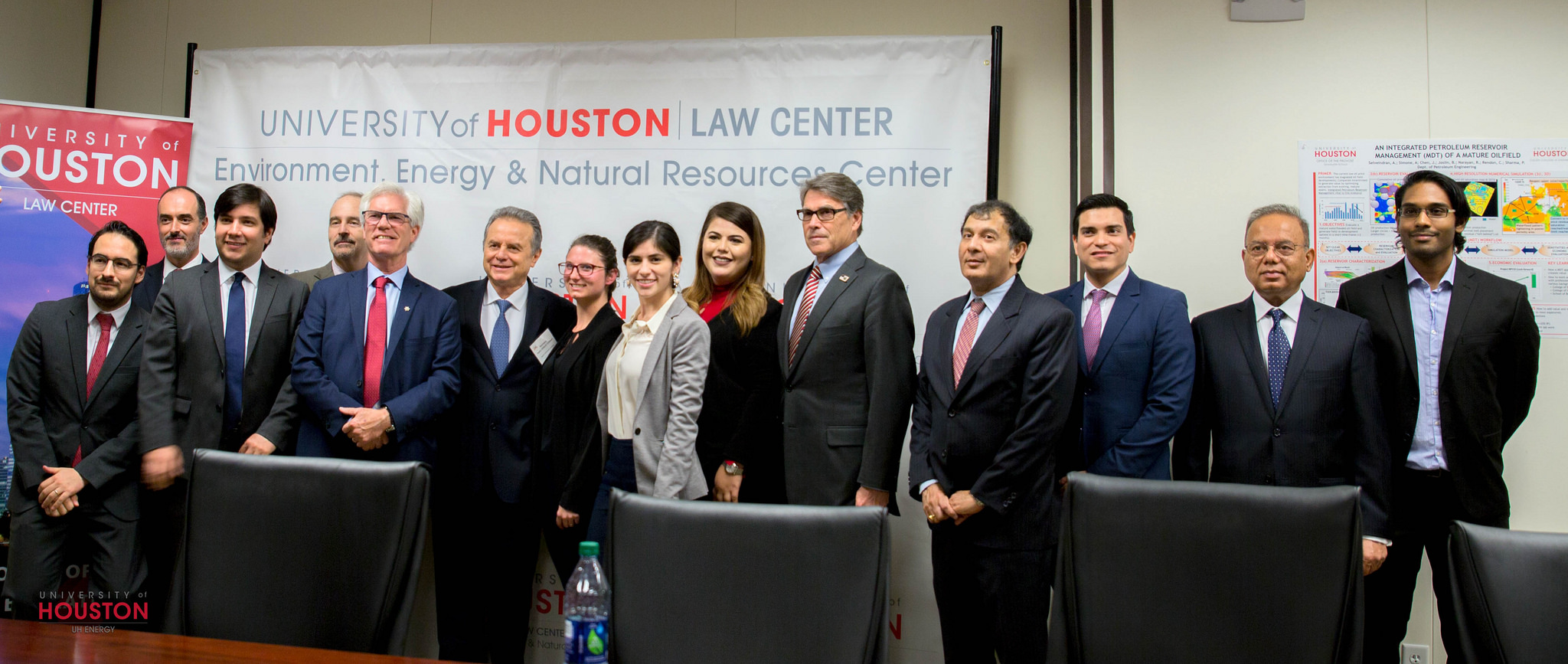 By Valeria Dominguez
Energy leaders from three countries came together at the University of Houston last fall.
The North American Energy Ministerial took place at Hilton University of Houston on Nov.14. U.S. Energy Secretary Rick Perry, Canada's Minister of Natural Resources Jim Carr and Mexican Energy Secretary Pedro Joaquin Coldwell participated in a panel discussion.
"Trilateral cooperation is imperative for energy," Perry said. "Canada and Mexico are the largest energy trading partners for the United States."
Perry pointed out three areas of collaboration between countries, including infrastructure, technology and security of energy assets. According to a press release, the trio discussed how to responsibly grow and diversify North America's energy resources and how to use technology to advance renewable energy, nuclear power and cleaner fossil fuels.
The panel discussion was moderated by Ramanan Krishnamoorti, chief energy officer and professor of chemical engineering at UH.
At the conference, Coldwell said that Mexican energy reforms provide an opportunity for Mexico to work with the U.S. and Canada on issues such as trade, infrastructure, investments, information, technological innovation, talent development and energy reliability.
"The future is very positive," said Coldwell.
Carr spoke on the topic of economic cooperation, stating that partisan politics should be overcome by cooperation to develop low-carbon energy resources.
Views on climate change and the goal of moderating carbon emissions and promoting economic growth in energy were also noted.
"The U.S., Canada and Mexico share many of the same energy interests and aims, and each of our great nations has made important contributions to North America's energy boom," said Perry. "We will continue a strong and robust cooperation among our three countries because underlying our partnerships is an understanding that the interconnectedness of our economies and our energy systems means we can achieve more by working together than we can by working alone."
The energy leaders also toured the Texas Center for Superconductivity at UH, housed in the UH Science Center and other buildings on campus. At the center, researchers from chemistry, physics and engineering develop high temperature superconducting and other advanced materials, focused both on furthering fundamental understanding and creating new applications. The center's mission is to train the next generation of scientists and engineers.