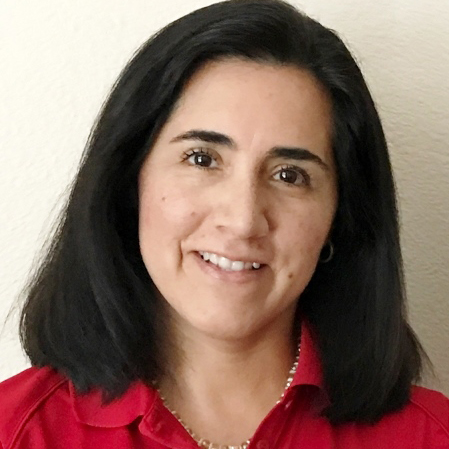 By Claire Andersen
The College of Education welcomed assistant professor Elsa Gonzalez, research specialist in higher education leadership, in August to continue her research at UH. Gonzalez has led an intensive research project for nearly seven years that focuses on access and retention of underrepresented students, particularly Latinas, in the science, technology, engineering and math (STEM) fields.
She began the project by collecting data from high school personnel, students and their parents from areas in the Rio Grande Valley. Gonzalez and her colleagues found that parents often wanted their children to go to college, but didn't know the practical steps of education beyond high school. In response to this, Gonzalez's team came up with practical steps, a curriculum for students and their parents to be prepared and continue their education in college and postgraduate studies.
Since then, Gonzalez has studied Latinas at various stages of education, from pre-K to postgraduate students. While other research has identified and explored the barriers and challenges faced by Latina students, Gonzalez aims to identify what makes these students successful. Beyond research, Gonzalez has a social justice agenda and purpose of supporting underrepresented STEM students and professionals in companies in particular in the energy industry in this area.
"I want to keep up a constant source of knowledge. It's important to know the barriers and the challenges that [underrepresented students] face, but in my case I want to focus on what makes you successful and replicate those," Gonzalez said.
As she collected data from small focus groups, she noticed strategy patterns amongst those who were successful in their studies and work. She identified several "cultural strategies" that all these women applied to their studies that made them not only academically successful, but unique and valuable players in the workforce.
Gonzalez found that successful Latina students—young and mature alike—are resilient, persistent and nurturing team players. These characteristics, rooted in culture and experience, are what make Latina students valuable in both academic and professional worlds.
"Many of the strategies that they apply are based in culture. Sometimes we might stereotype cultural characteristics of a group, but what we have found in our research are the strengths of their culture and the experiences that they have faced, to bring them to the decision table as important contributors" Gonzalez said.
Gonzalez's plan for this project at UH is to continue collecting data from higher education students and professionals. More importantly, she expects to use her findings to positively impact the workforce here in Houston, in particular, the energy industry.
"At the end, companies here in Houston and everywhere need the data from that part of the work force that they already have and that will keep growing," Gonzalez said. "Who will be the most benefited from knowing, understanding and applying the skills and contributions of this growing workforce that make them successful? The companies, in particular, the energy industry in this area… They need to be aware of this fact."