EC - Abby Chopra, 7th chair of Energy Coalition By Ed Bailey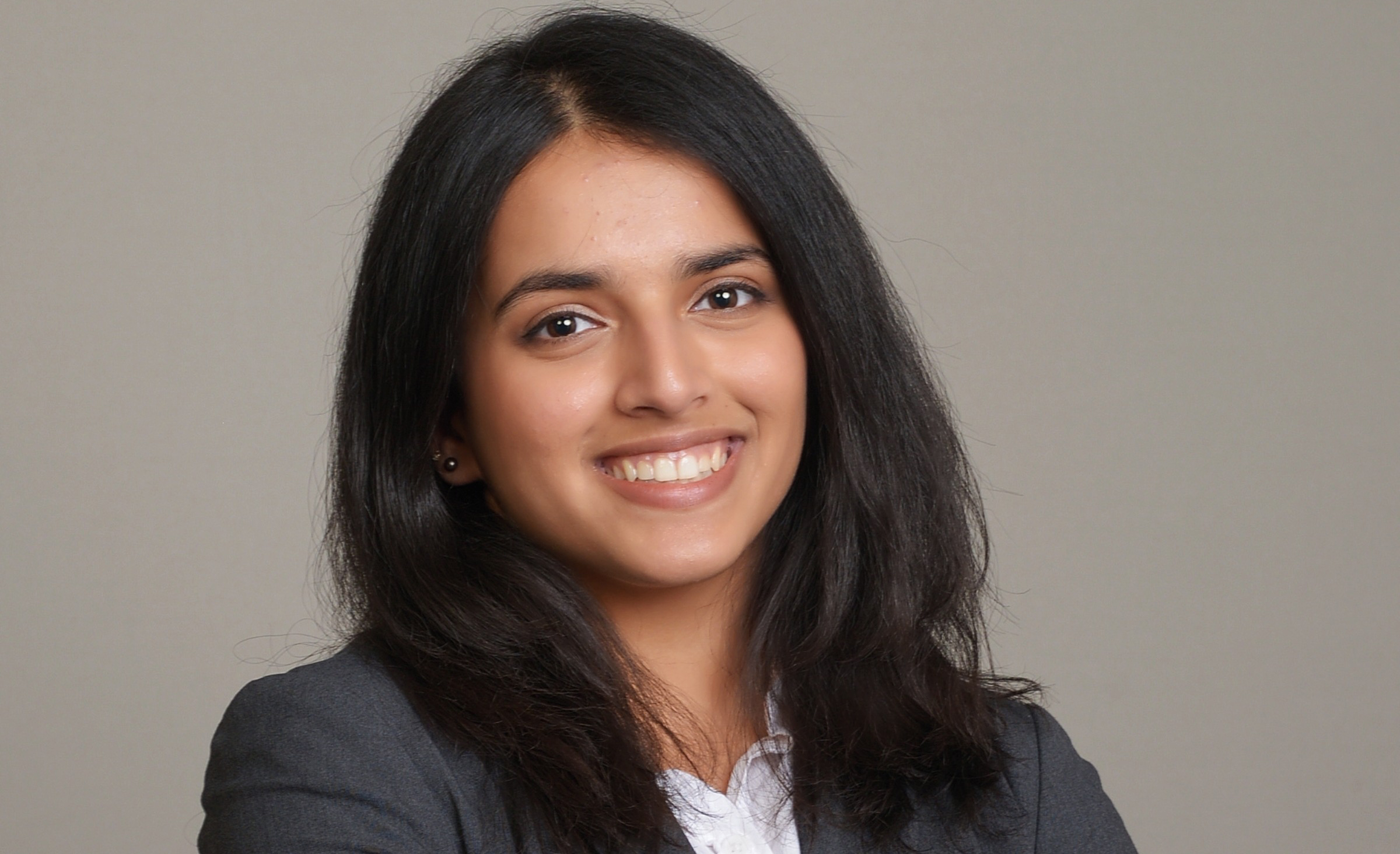 As the seventh chair of the Energy Coalition, Abby Chopra is focused on fostering more opportunities for energy students to make a future impact within industry. A senior pursuing bachelor's degrees in Management Information Systems and Supply Chain Management, Chopra initially got involved with the Energy Coalition on the advice of a friend and the organization's potential for being the glue that binds together fellow campus groups.
From there, Chopra served as the group's vice-chair of operations this past spring and led the efforts behind the Energy Coalition Banquet – a moment she credits with cultivating her leadership skills and understanding of the Energy Coalition's essential functions and goals. "I was really interested by the opportunities it presented to network and learn about the energy industry, as well as the goal to unite student organizations on campus through one common thread," she said. "Getting involved has been a milestone in my academic career and I was able to learn a lot about energy, teamwork, and leadership." Chopra and her fellow board members are aggressively planning to take the EC to greater heights during the 2022-23 school year.
The central piece of these aspirations is a three-pronged approach designed to create as many opportunities for energy Coogs to make their mark within industry. "Building off of last year's events and ideas, we are focusing on three main goals to take the Energy Coalition to new heights: foster more multidisciplinary involvement, increase supplemental education, and provide students with more opportunities to participate in the energy field with tangible impacts," Chopra said. In particular, Chopra pointed to one of the coalition's newest initiatives as a strategy toward realizing these goals: the Energy Ambassador Program. Chopra said the project enables students to get involved and should create a direct line of communication to each of UH's energy-related colleges.
Through the program, each college will internally promote opportunities and events that EC can offer, ultimately engaging students on a grand scale. "My personal goal for EC is to enable our constituents to fully take advantage of the opportunities we present and give every college and community a reason to look into energy and sustainability," she added. "The work the board does is important with huge benefits like scholarships, networking, education, competition, and more. The more people get involved, the more we can help students and solidify UH's position as the Energy University."
Though Chopra has her own secondary objectives during her tenure – such as restructuring the board in a fashion that promotes more efficiency in the coalition's day-to-day operations and improving her leadership skills – she stressed that the most important part of the coalition is ensuring that the group serves its student affiliates first and does so effectively. "We want as many students as possible to have at least one good experience in the world of energy. Coming to the Energy Coalition's events and taking advantage of our other opportunities is one of the best ways to get involved with the organization and with the energy field," she said. "We make our events creative, fun, helpful, and informative so students can get involved and benefit in a variety of ways. There really are participation prizes here in the form of knowledge, scholarship, experience, and being part of a community of ambitious people with a strong common interest."