Energy Advisory Board Spotlight - Kevin Mitchell By Janet Miranda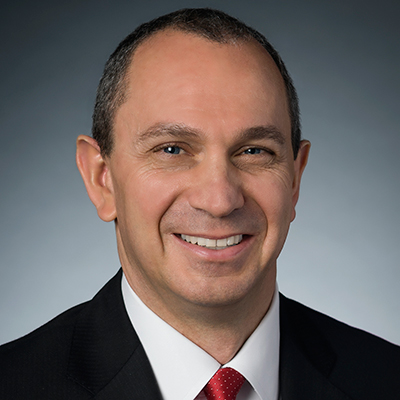 Kevin J. Mitchell is executive vice president, finance, and chief financial officer for Phillips 66, a diversified energy manufacturing and logistics company. Mitchell, with more than 25 years of experience, leads the company's treasury, accounting, auditing and tax operations, as well as the corporate strategy and corporate business development functions.
He previously served as vice president for investor relations. And prior to joining Phillips 66, Mitchell served as general auditor of ConocoPhillips from 2010-2014, and vice president for exploration and production – strategy, administration and technical services from 2009- 2010.
Mitchell joined Conoco in 1991 and held a variety of finance and accounting positions with the company and with ConocoPhillips.
He is also a certified internal auditor and a fellow with the Chartered Institute of Management Accountants.
The following conversation has been edited for clarity.
UH Energy: How did you get involved with the Energy Advisory Board, and what do you bring to your role?
Kevin Mitchell: I became part of the board when I assumed the role of CFO back in 2016. Initially, most of my involvement with UH was through the Bauer College of Business, (but) after I was asked to join the EAB, I thought it was a great opportunity for a broader involvement with the university across multiple areas, including recruiting students.
Phillips 66 brings to the board a unique business with an integrated downstream portfolio that encompasses refining and midstream, chemicals, marketing and specialties. We bring a slightly different perspective to the board than most of the other members. We're closer to the product demand end of the oil and gas value chain. And UH is a great source of talent for us. We have about 200 University of Houston alumni as employees today.
UHE: The energy industry has been going through a tough time. What measures did Phillips 66 implement early on that have helped the company and employees?
KM: I think we've really done a lot to respond to this challenge. Most of us in the industry have lived through multiple up and down cycles. However, this is something different, when you combine the oil supply war with the impact of a global pandemic and what that meant for demand. Our responses are threefold.
First off, protecting our employees, followed by protecting the company, and finally protecting the communities where we operate. Our employees are a critical part of our company in an industry that's deemed essential. The health and safety of employees is our No. 1 priority. We've worked hard to make investments and to protect them across the business, including here at the Houston headquarters.
We installed temperature screening for employees before they come into the workplace. We provide hand sanitizer and masks at security access points and common areas. We've done a lot of additional cleaning and sanitizing as well.
From a protecting the company standpoint, we acted quickly because we realized this situation had the potential to have a significant impact. We took $700 million out of our $3.3 billion capital budget for this year; this comes from a combination of canceling projects and deferring projects.
We reduced our overhead and operating expenses for this year by $500 million. We suspended our share repurchase program, and then we went to the balance sheet to shore up liquidity. We put in place a $2 billion term-loan facility, of which we have drawn $1 billion, with another $1 billion left available. We also issued $2 billion of bonds through two separate $1 billion issuances. This provides us with a lot of liquidity and flexibility to help manage through this very uncertain time.
And finally, in terms of the community, we donated a total of $3 million to the communities where we live and work, with the donations directed toward food programs and first responders.
UHE: What new technologies is Phillips 66 working on and how has the COVID-19 crisis affected the goals of these projects?
KM: We have a transformation program called AdvantEdge66. It's about using innovative technologies to create value and build a foundation that really supports a new way of working. It's everything from going to the cloud, to updating networks, deploying productivity and collaboration tools, artificial intelligence and machine learning, bringing all that into the way we run our business.
At the same time, we're implementing a new enterprise resource planning system, which is a foundational element of this overall AdvantEdge66 program. It's also about cultural transformation, changing the way we work through being more agile, efficient and smarter in everything we do and unlocking value along the way. These projects are value-adding, helping us make better decisions, faster.
In terms of the impact of the pandemic, it has not affected the projects we have underway. However, there may be certain things that we've had to look at a little bit differently as we prioritize our efforts.
UHE: Before the current crisis, the energy industry was reckoning with the effects of climate change and the energy transition. How do you think new technology will impact the role of Phillips 66 in the energy transition?
KM: We expect to be part of this transition and are working to create a sustainable future. Phillips 66 is very well positioned to help meet the challenge of both providing affordable, reliable, clean energy and tackling climate change. We believe fossil fuels will continue to be an important part of the overall energy mix well into the future.
The global demand for energy is such that fossil fuels will still have a significant part to play, and the challenge is how to make energy as clean as possible and minimize the impact on the environment. In our portfolio, we focus on reducing emissions and improving energy efficiency, including investing in renewable fuels here in the U.S. and the United Kingdom. We have plans to build solar installations at some of our facilities, along with helping with vehicle efficiency through advancements in our lubricants products.
We're one of the few downstream companies that has a dedicated research and development arm. We have a team of scientists and researchers at our research center in Bartlesville, Okla. They're working on next-generation batteries, solid oxide fuel cells, and organic photovoltaics, which can produce electricity from solar energy.
UHE: Phillips 66 donated $1 million to the Greater Houston COVID-19 Recovery Fund and $500,000 to the Houston Food Bank. As CFO, how do you prioritize financial goals with giving back to your community, especially during difficult times for the business?
KM: This is part of our supporting our communities' initiative. We made a total of $3 million in donations for COVID-19 relief efforts, primarily in the U.S. and some in the UK. The funds were directed to support first responders, food banks, healthcare providers and other frontline organizations.
Half of the total, $1.5 million, stayed right here in Houston. This is a small part of our overall philanthropic and community involvement efforts. Since 2012, we've donated $190 million to different organizations from education and literacy to environment and sustainability to safety and preparedness. In the big scheme of things, the $1.5 million is a relatively small investment, but this is a priority for us.
Houston is our hometown, and it's important that we are here to support the community in this time of great need. While we're going through our own challenges, it's still appropriate that we're here for the community.
UHE: What advice would you give to students going into the industry?
KM: Energy is incredibly important for society. For example, basic transportation, heating and cooling needs, the materials that go into so many things that we see and touch and feel, come from fossil fuels. The face of energy will continue to change, and clearly, we're going through a transition right now.
These transitions don't take place overnight. They will take time, and as energy evolves, you will see companies in the energy business evolve with it. My view is that the energy sector has a very promising future that can offer varied, challenging, rewarding and well-paying careers.
It can be difficult at times, but find ways to see the lighter side, especially when times are tough. It makes work easier and more rewarding and fun!