Designed and presented by leaders from industry and accomplished faculty from the University of Houston, the program provides the necessary frameworks and skillsets through a structured series of micro-credentials or "badges." Each badge is a 18-hour module, delivered on-line over a 3-week period, and built with the rigor of an academic program, including evaluations. The participants gain hands-on experience with real world examples and case studies, and must meet the academic standards in order to be awarded the badges.
---
Chris Angelides
Energy Industry Executive, Shell
Chris Angelides is an Energy Industry executive with three decades of global, technical and commercial experience. He has held senior leadership roles in Project Management, Business Operations and Strategic Planning. His experience includes Business Management with P&L responsibility, developing Sustainability Strategies, and establishing Strategic Alliance Partnerships
He currently leads the US Energy Transition Program for Shell, which involves identifying opportunities that transcend the established Line of Business boundaries, breaking down siloed thinking and behaviors, and allowing its businesses to thrive as the world moves to lower-carbon energy. Chris joined Shell as an experienced hire in 2008.
Prior to joining Shell, he was a Vice President at AECOM (URS) where he directed a team of technical and commercial professionals, offering technology, process safety, and optimization solutions to a wide variety of upstream, midstream and downstream clients.
Chris earned a Mechanical Engineering degree and an MBA from the University of Houston and a Graduate Diploma in Strategic Decision and Risk Management from Stanford. He is a Certified Project Management Professional (PMP) and a Certified Six Sigma Green Belt Practitioner (CSSGB).
He is an Adjunct Professor at the University of Houston (UH) C.T. Bauer College of Business where he currently teaches a course on Corporate Social Responsibility and Ethics in Energy.
Chris was born and raised on the island of Cyprus and maintains very close ties to both Cyprus and Greece. He served in the Greek Army / Cyprus National Guard prior to moving to the US in the 80's.
He was recently appointed as the Honorary Consul of the Republic of Cyprus to Texas.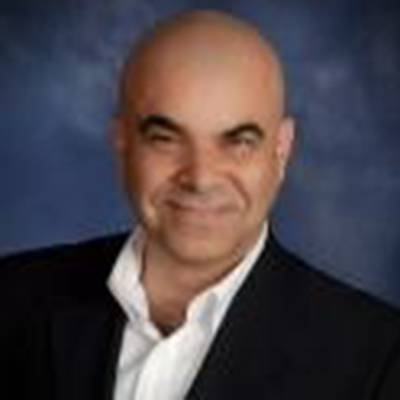 Doug Bannerman
ESG and Sustainability Independent Consultant
Doug Bannerman is a Global Social Performance, Sustainability, ESG champion with 25+ years of experience developing and implementing frameworks, processes, metrics and disclosures to propel business success consistent with stakeholder expectations and global best practices in accountability and transparency.
Bannerman has worked at the corporate and operations levels and has a proven track record of success in domestic and international operations application of community & stakeholder engagement, emerging issue & risk analyses, environmental & social impact assessments, human rights, social justice & economic inclusion and sustainable development.
Bannerman's skill set also includes: crisis management (ICS 400 trained), risk & reputation management, regulatory compliance, governance systems, global standards (CDP, GRI, SASB, TFCD, UNGPs, UN SDGs), grievance mechanisms, performance management (KPIs or metrics), reporting, diversity & inclusion, and supply chain responsibility.
As a management consultant between 2000 – 2010, Bannerman had the privilege of working with a portfolio of diverse leadership companies across multiple sectors. Since 2012, Bannerman has worked for energy heavyweights and corporate sustainability leaders Equinor (nee Statoil) and BHP.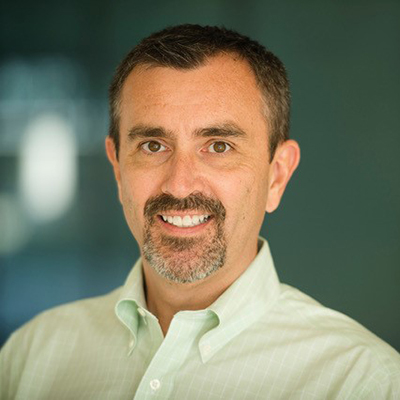 Marie M. Caekebeke
Director, ESG Performance & Engagement , Schlumberger Limited
Marie Caekebeke is the Director of ESG Performance & Engagement for Schlumberger Limited. Based in Houston, she works closely with industry entities to develop and implement environmental and social sustainability standards while creating long-term stakeholder value. Marie manages the external reporting of Schlumberger Global Stewardship activities covering environmental, social, and governance contributions.
Prior to this role, she managed the Schlumberger Marketing Communication department and led the execution of corporate trade shows, technology commercialization, and digital marketing communication efforts globally. Marie joined Schlumberger in 2002 and has held various leadership roles across businesses and functions including Mergers & Acquisitions, Service Quality and Corporate Communication.
Marie is an active member of SPE, PESA and IPIECA. In 2019, she joined the University of Houston's Industrial Advisory Board for the Consortium for Energy Corporate Social Responsibility. She holds a Bachelor of Science in Business Administration from Trinity University, with concentrations in both Marketing and International Business.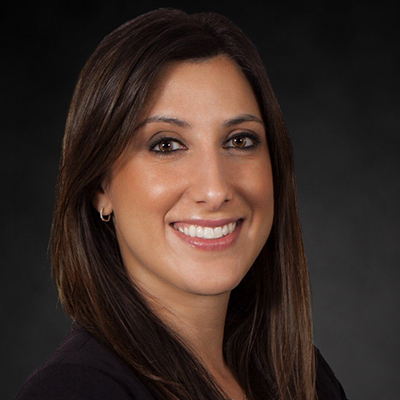 Ramanan Krishnamoorti
Chief Energy Officer, University of Houston
Dr. Ramanan Krishnamoorti is the chief energy officer at the University of Houston. Prior to his current position, Krishnamoorti served as interim vice president for research and technology transfer for UH and the UH System.
During his tenure at the university, he has served as chair of the UH Cullen College of Engineering's chemical and biomolecular engineering department, associate dean of research for engineering, professor of chemical and biomolecular engineering with affiliated appointments as professor of petroleum engineering and professor of chemistry.
Dr. Krishnamoorti obtained his bachelor's degree in chemical engineering from the Indian Institute of Technology Madras and doctoral degree in chemical engineering from Princeton University in 1994.
Amy Mifflin
ESG, Sustainability, Corporate Social Responsibility and Diversity & Inclusion, Independent Consultant
Amy Mifflin joined Motiva in November of 2016. She has an international business background working and consulting with companies and organizations around the world (North America, Europe, West Africa and the Middle East) in areas of corporate social responsibility, stakeholder engagement and management practices, non-technical and social risk management, cultural awareness and preparedness and diversity and inclusion strategy development.
She has written articles on social and environmental issues affecting global communities and is often requested to speak on topics affecting corporate workplaces including structuring and maintaining a company's social license to operate, socioeconomic challenges and efforts to reduce gaps, community development, generational challenges and building inclusion. She is also requested to lend her expertise to various advisory councils and boards regarding socio-economic inequities, human rights, race relations and environmental and ethical challenges facing global companies.
Ms. Mifflin obtained a Bachelor of Science in Marketing and earned a second major in Management in 1990, from Indiana University Kelley School of Business, Bloomington, Indiana. She also received an MBA with a concentration in Organizational Leadership in 2000 from Butler University, Indianapolis, Indiana.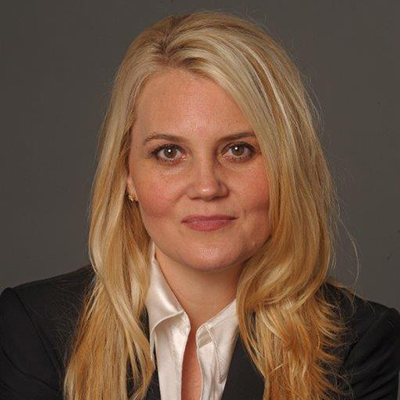 Dr. Suryanarayanan Radhakrishnan
Professor of Practice in Decision and Information Sciences, Bauer College of Business, University of Houston
Dr. Suryanarayanan Radhakrishnan is a Professor of Practice in Decision and Information Sciences at University of Houston's Bauer College of Business. He is also the Managing Director of UH Energy. Prior to joining the University of Houston, he had worked 36 years for Shell in various responsible positions mostly in Planning, Strategy, Marketing and Business Management.
Since retiring from Shell in 2010, Dr. Radhakrishnan has been teaching courses at the Bauer College of Business, in Supply Chain Management, Project Management, Business Process Management, Innovation Management and Statistics. He teaches undergraduate, MBA and Executive MBA classes. At UH Energy, he has been involved in the development of UH Energy's strategy working closely with the Energy Advisory Board. He coordinates the day to day working of UH Energy.
Dr. Radhakrishnan holds a bachelor's degree in Mechanical Engineering from Osmania University, India; a master's degree in Industrial Engineering from Oklahoma State University and a doctoral degree in Business Administration from University of Houston.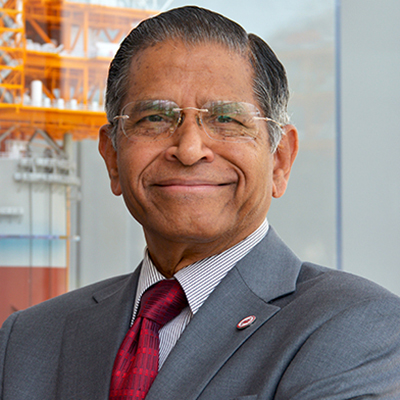 Krish Ravishankar
Director, Worldwide Environmental Affairs, Oxy
Krish "Ravi" Ravishankar has over 38 years of experience in the energy industry (oil & gas and power sector), international consulting organizations, and international agencies (the World Bank, East West Center, Asian Development Bank, and International Finance Corporation). Currently, he is the Worldwide Director of Sustainability/Social Responsibility, Environmental Affairs and Business Development for Occidental Petroleum Corporation (OXY). His responsibilities include the U.S., Latin America, and the Middle East regions.
He manages and provides strategic and technical direction for OXY's Sustainability/Social Responsibility including program implementation, social investments, risk assessments, ESG performance, ESG & Climate Reporting, carbon management, and internal and external stakeholder engagements. He also provides technical guidance, resource support, and compliance review for program, policy, management system implementation related to health, safety and environment (HSE) matters for Oxy's Latin America and Middle East operations, and Oxy's Business Development ventures worldwide covering assets acquisitions, mergers, and divestitures.
He has published two books and numerous articles in reputed international journals. He holds a bachelor's degree in mechanical engineering, three masters' degrees in Econometrics & Mathematical Economics; Resource and Environmental Economics; and Environmental Science and Engineering, and an ABD in Economics. He was a Fulbright Scholar, and recipient of the East West Fellowship and Monbukagakusho Scholarship. He was awarded Capgemini's Corporate Responsivity Award in 2017.
Krish Ravishankar would like to note that he is NOT the musician Ravi Shankar.