TIEEN Webinar
Legislative and Regulatory Developments in Texas Impacting Energy Production, Efficiency, and Use
Tuesday, October 17, 2023
2:00-3:30 pm (Central)
TIEEN Webinar Registration
The next TIEEN collaborative webinar will take place Tuesday October 17, 2023, 2:00-3:30 pm (Central). This will be a panel discussion on the topic of Legislative and Regulatory Developments in Texas Impacting Energy Production, Efficiency, and Use. The recent Texas legislative session included several bills with significant potential impacts on both deployment of renewables and energy efficiency. For example, Senate Bill 624 would have created a new layer of state approval for all new wind and solar farms, making projects much more difficult and costly to implement. Meanwhile, Senate Bill 258, which would have increased energy savings goals for utilities, was left pending in committee. Furthermore, operators are getting mixed signals from Federal and State governments. This makes it difficult to manage their operations, and especially difficult to plan for new projects. Experts and market participants will share their insights in TIEEN's engaging online panel discussion. We invite you to join us at this thought-provoking event, as we grapple with this challenging topic.
PDH certificates available.
Panelists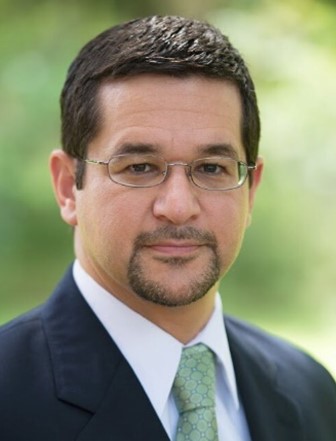 Doug Lewin, Founder, Stoic Energy; Executive Director, Texas Energy Summit
Doug Lewin authors the Texas Energy and Power Newsletter and hosts the Texas Power Podcast with Renewable Energy World. He is a nationally recognized energy expert, particularly in the electric grid, renewable energy, energy efficiency, demand response, utility regulation, and pollution reduction. Lewin founded Stoic Energy, a Texas consulting firm specializing in grid and energy issues, in 2018. Previously, Doug led government and regulatory affairs work for CLEAResult, an energy efficiency program implementer for over 250 utilities in 40 states and provinces. Prior to joining CLEAResult, Lewin was the founding Executive Director of the South-central Partnership for Energy Efficiency as a Resource (SPEER) and worked at the Texas Legislature for five years as a legislative aide, primarily on energy, environment, and climate issues for three different elected officials in the House and Senate.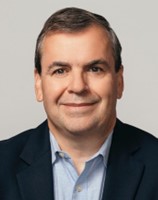 Pablo Pinto, Distinguished Professor and Director of the Center for Public Policy at the University of Houston's Hobby School of Public Affairs
Pablo Pinto, PhD, is a Distinguished Professor and Director of the Center for Public Policy at the University of Houston's Hobby School of Public Affairs. Pinto's areas of expertise are international and comparative political economy, comparative politics, and quantitative methods. Pinto served as UH Energy Faculty Fellow, non-resident Scholar in the Latin America Initiative of the Baker Institute at Rice University, and co-editor of the journal Economics & Politics. He holds an M.A. from Aoyama Gakuin University in Japan, and a Ph.D. in Political Science and International Affairs from the University of California, San Diego. He received a Law Degree from Universidad Nacional de La Plata, Argentina. Prior to joining the University of Houston in 2014, Pinto was a member of the faculty of Columbia University. He taught at the Escuela Nacional de Gobierno in his native Argentina, and the Universidad Nacional de La Plata, where he founded and directed the Department for Asia-Pacific Studies. He also worked as Chief Counsel for Toyota Argentina.
Jack Belcher, Principal, Advisory Services at Cornerstone Government Affairs, Inc.
Jack Belcher serves as a principal at Cornerstone Government Affairs, Inc. and as a founder and vice president of the Center for ESG and Sustainability, and as a founder and managing director of the National Ocean Policy Coalition. He has over 30 years of experience in sustainable development, public policy and communications focused on energy. Jack advises private and public sector entities on government and regulatory affairs, ESG and climate-related disclosure, standardized sustainability practices and climate risk assessment and resilience. He previously served as a regulatory affairs and policy manager for Shell Americas Exploration & Production Division, and staff director for the U.S. House of Representatives Subcommittee on Energy and Mineral Resources. Jack has also held positions with Hart Energy, the Independent Petroleum Association of America and Texaco Gas Marketing Inc. Jack holds a B.A. in Government from The University of Texas at Austin. He is certified by the Climate Disclosure Standards Board and the Sustainable Accounting Standards Board.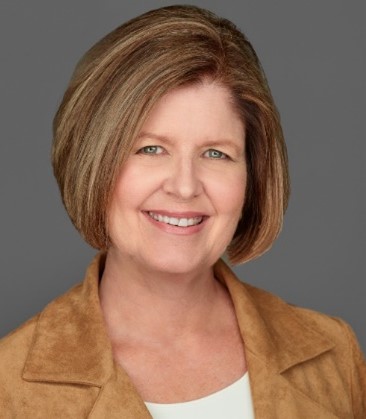 Kay McCall, President and Executive Director of the Renewable Energy Alliance Houston.
Kay McCall is President and Executive Director of the Renewable Energy Alliance Houston ("REAL"). In addition to working with REAL, Kay serves on corporate boards and advises a private equity firm regarding potential energy investments. Kay began her career as a trial lawyer but became the CEO of a renewable energy company two decades later, a position she held for eight years. She also served as a member of the senior leadership team of GE Oil & Gas and held other leadership positions in both large and small companies. Kay holds two degrees from the University of Houston (B.A. Political Science, J.D) and serves on the advisory board of the Gutierrez Energy Management Institute, C. T. Bauer College of Business.