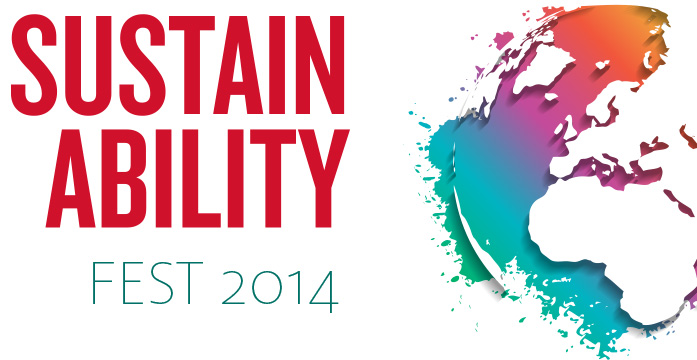 Being sustainable means doing more than just recycling and that's exactly what the event coordinators for this year's Sustainability Fest want attendees to realize.
Set to take place from 11:30 a.m. to 1:30 p.m. on Wednesday, Dec. 3, at Lynn Eusan Park, the event aims to offer the UH community practical information about how to live more sustainably, while also highlighting sustainability initiatives across campus and the city. It is being organized by the UH Office of Sustainability.
"This year's event won't just focus on the environmental side of sustainability, but also the economic, health and social aspects," said Sarah Kelly, program manager for the UH Office of Sustainability.
To further highlight this idea, the office is conducting a sustainability poetry contest in conjunction with the festival. Open to students, faculty and staff, the contest encourages people to create an original work about an aspect of sustainability such as peace, social justice, animal cruelty or climate change.
Those interested in participating should submit their poem to sustainability@uh.edu by Monday, Nov. 24, for a chance to win a $50 Amazon gift card. Additionally, the top three writers will be asked to read their poems on stage during Sustainability Fest.
The event planners have arranged for several other activities to take place on the park's stage, including a cooking demo by UH Dining representatives and a weather balloon launch.
Many vendors from around the city will have a presence at the festival, including the Katy Prairie Conservancy, Bare Bowls, Honest Tea and the Houston Solid Waste Management Department. Nissan will be offering students, faculty and staff the opportunity to test drive a Nissan Leaf, a vehicle that boasts a 100 percent electric drive system.
In addition to these informative activities, tote bags and bookmarks will be available for the first 500 attendees who present their Cougar Card at the check-in booth. There will also be free snacks available while supplies last.
"The whole campus is invited to join in on the fun," said Kelly. "We want guests to have a good time and use what they learn at the festival to be more sustainable in their daily lives."
For more information about the event and details on how to participate, contact sustainability@uh.edu.