Giving to UH at Sugar Land
UH Launches $1 Billion Fundraising Campaign: 'Here, We Go: The Campaign for the University of Houston'
$680 Million Raised, Included $20 Million Naming Gift for New College of the Arts
The University of Houston has launched the public phase of a $1 billion capital campaign, the most ambitious in the institution's 90-year history, and the first public university billion-dollar campaign in Houston. The campaign, "Here, We Go: The Campaign for the University of Houston," is designed to strategically move the university forward.
Campaign priorities include fundraising to support student scholarships and fellowships; state-of-the-art facilities; attracting and retaining top faculty; advancing academic programs, workforce training and research that fuel a healthy Houston economy; and building a nationally relevant athletics program. The campaign is led by volunteer co-chairs Tilman J. Fertitta ('78), Beth Madison ('72), John L. Nau III and Marvin E. Odum (M.B.A. '95).
"The trajectory of the University of Houston is undeniable, and we have a bold vision for where we are headed," said Eloise Dunn Brice, UH System vice chancellor for university advancement and UH vice president for university advancement. "Philanthropy is helping UH reach new milestones, and this campaign is already having a transformational impact on all aspects of the university."
The campaign is ahead of schedule, thanks to the 130,000 generous donors who have given $680 million. This includes 94,200 whose first gifts support the campaign. The quiet phase of the campaign began in 2012. To date, the campus shows progress through a new engineering building, TDECU football stadium, research breakthroughs, 25 new endowed faculty professorships and more than $100 million in new undergraduate scholarships.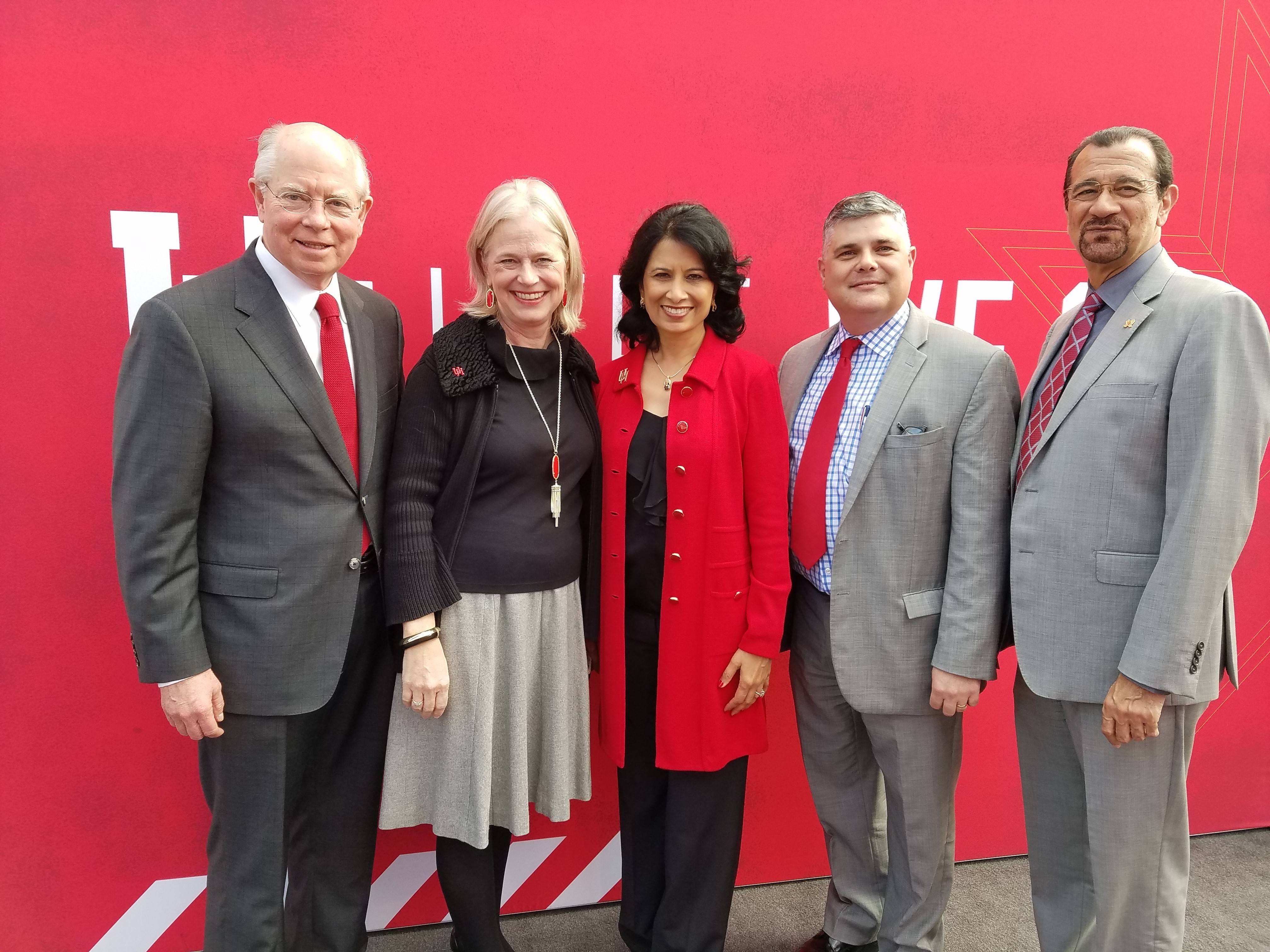 "Together with support of the Houston community, our business and industry partners, students, alumni and friends around the world, we have the momentum to meet and exceed our goals. It's an ambitious campaign, but when the University of Houston dreams, we always dream big," said Renu Khator, chancellor of the UH System and president of UH.
At the kickoff event thanking donors, UH announced a $20 million gift from the John P. McGovern Foundation. In recognition of this transformational gift, UH will rename the college the Kathrine G. McGovern College of the Arts. The gift will create a permanent endowment that will benefit arts students and faculty, as well as community outreach. The Kathrine G. McGovern College of the Arts will be the first college at the university named after a former student and also the first named after a woman.
"My background is in art, and I took my first formal art training at the University of Houston in the late 1950s and 1960s. UH is where I first developed an interest in arts. It is a passion that continues to provide me joy to this day," said Mrs. McGovern. "I still have good memories of my first teacher, Don Snell, who was so encouraging and wanted me to be creative and not afraid to experiment. My wish is for this gift to allow the next generation of artists at UH to flourish."
Contact the University of Houston's Giving Office to plan your gift.