2019 Conversations with Staff

Panel Discussion: 
Developing Momentum to Advance Your Career
Thursday, November 14, 2019
1:00 PM to 2:30 PM | Bayou City Room,  Student Center South
The University of Houston continues to build momentum to transform itself and the people at the core of this institution, the staff. 
Join us on November 14, 2019 at the Staff Council's Conversations with Staff event featuring a panel discussion by five University of Houston staff leaders who have grown professionally and progressed in their careers here on campus.
Take this opportunity to connect and be inspired to transform yourself and build momentum towards advancing your career.  
Door Prizes for Staff 
Staff will have an opportunity to win one of two UH Catalyst Professional Development course prizes and other goodies!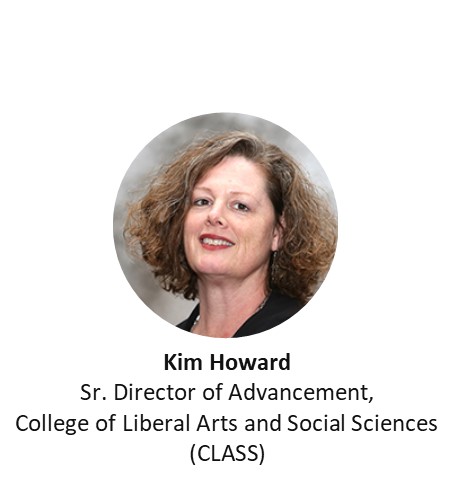 I started at UH in 1994 as Program Manager at KUHF-FM (now Houston Public Media), and found an opportunity to move to Blaffer Art Gallery (now Museum) in 1997. I moved to the College of Liberal Arts and Social Sciences in late 2005 and have moved through Development Director level 1, 2, and 3 and am now Senior Director of Advancement in CLASS. I also got my UH Master of Public Administration in 2012- a great degree for any UH staff member!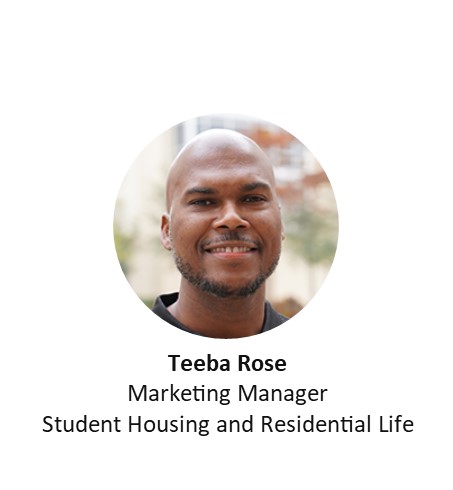 My career path and reason for that path is probably quite different than most. I came to the university after working in outside sales and marketing for a legal Insurance Company for 10 years. I started at the university in 2008 as the Marketing Manager for Student Housing and in 2019 I remain the marketing manager for Student Housing. While creating new marketing tools and doing a great job here at the university my position has allowed me to do so many other things that have enhanced my life in many ways. Things like becoming a motivational speaker and an author with a book currently sold in the book store on campus, studying abroad to learn Spanish, speaking at system wide conferences and more. Our paths to our version of success does not always come from the openings or promotions you are given and my journey is a testament to that.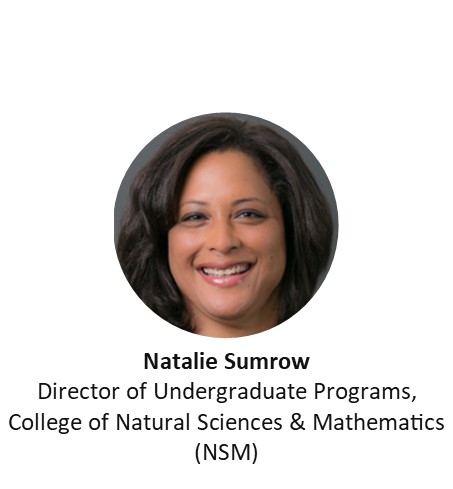 Originally from Dallas, Texas, Natalie Merritt Sumrow is a UH graduate three times over including a BBA in Finance (with Membership in the Honors College), a BBA in Entrepreneurship and a MBA.  Natalie's academic advising career began shortly after graduation in 1998 at the Conrad Hilton College of Hotel & Restaurant Management (UH) where she developed a strong affinity towards interaction with students.  Soon, she applied to the MBA program and began her studies as a graduate student.  After a short stint in the corporate sector working for an environmental consulting firm, she returned back to her advising roots and love of academia. 
In April 2002, she accepted a position as an Academic Advisor at the Bauer College of Business.  Natalie was thrilled to be back at her alma mater in this capacity as it allowed her to help students that were embarking on a similar journey to the one she had recently taken.  She enjoyed advising so much that she was asked by one of the student organizations to become their faculty/staff advisor.  Less than two years later, she was selected as the "Outstanding Staff Member"— an annual award given to a staff member from a pool of candidates submitted exclusively by student nominations.
Natalie served as an academic advisor for over seven years, where she presented at both regional and national NACADA conferences and completed training as a StrengthsQuest Advocate.   In November 2009, she was promoted to the Assistant Director for Major Programs and later to full Director at Bauer College where she managed a team of undergraduate advisors.  
In December 2017, Natalie was recruited to serve as the Director for the Undergraduate Advising Center in the College of Natural Sciences & Mathematics where she manages a full advising operation. In her free time, Natalie enjoys reading, spending time with close friends & family, leisure travel and exploring cultures through food.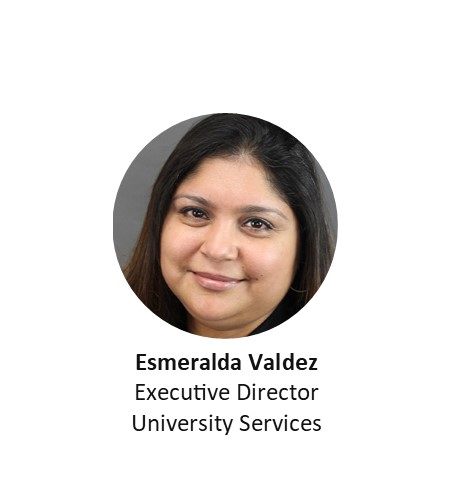 Esmeralda Valdez has more than 25 years of experience in higher education and currently serves as the Executive Director for University Services.  In this role, she is responsible for the strategic direction and management of an extensive portfolio of services, amongst which are Copy, Print and Delivery Services, Cullen Performance Hall, Office of Sustainability, and the Cougar Card Office. 
Ms. Valdez has served in her current role since 2017, having previously served in various roles within the department of Administration and Finance. She has been with the University since 1992, and earned both her Bachelor of Business Administration and Master of Education here as well.  She is currently a Ph.D. student in the Higher Education Leadership and Policy Studies program at the University of Houston.  Mrs. Valdez is a member of the National Association of College Auxiliary Services (NACAS), the National Association of Campus Card Users (NACCU), and the Texas Association of Chicanos in Higher Education (TACHE).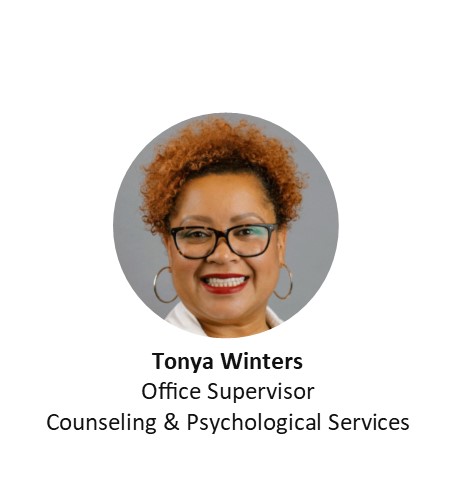 I began my career here at the University of Houston in a temporary capacity as a part time Admissions Clerk in 2007 in the UH Admissions Department.  Within months, I was added as a full-time temporary staff through Corestaff until I was offered a full time position at Counseling & Psychological Services as Office Coordinator on September 3rd 2009.  Always driven to learn more, do more and challenge myself, I with the support of my leadership completed several Leadership training modules provided through our HR department.   As a result of hard work and dedication to develop myself professionally, I was promoted to my current role as Office Supervisor in 2016.  Currently, I supervise our Front Office staff at our Student Service Center and Health 2 locations and serve as our UH community in various roles.  
As a member of Staff Council, I have co-chaired the Events and Membership & Elections committees, served on Professional Development, Staff Affairs committees and four University advisory boards (AD Bruce, Tobacco Free, Cougar Card and TPAC).  Within the Division of Student Affairs & Enrollment Services, I am a Tri-Chair to the Customer Service Committee, serve on Center for Students with DisABILITIES Scholarship committee, and my departments Clinical Services & Diversity Dialogue Planning Committees.  I have gained invaluable leadership skills and have built strong lasting relationships along the way! 
Thankful that the work I've committed to has not gone unseen, as I was one of the President's Award recipients for 2018 and Division of Student Affairs and Enrollment Services first Tier One Customer Services Award recipient in 2015. Outside of the UH Community, I am a member of Toastmaster's International (Bronze), where I represented the UH Cougar Pause team and won 2nd place in their Tall Tales competition in September 2013!   I love the work that I do and can honestly say … It was worth the investment in myself & my future!