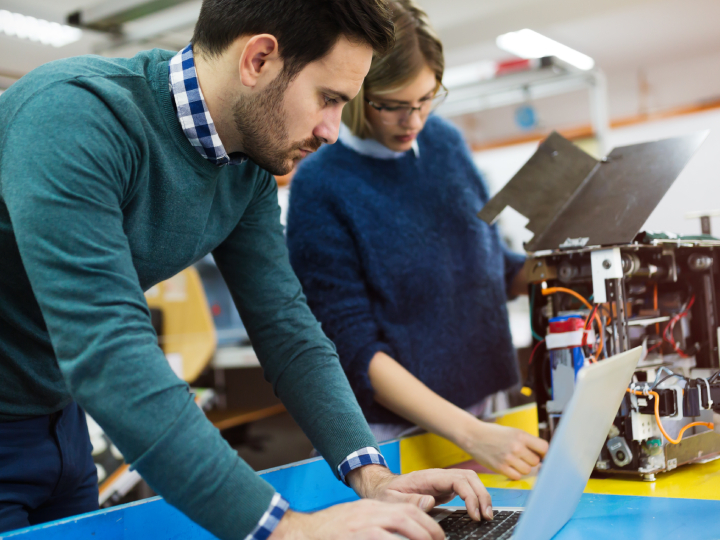 Four students from the University of Houston have been recruited by the National Security Innovation Network (NSIN) as part of its X-Force program to solve real-world national security problems in collaboration with the U.S. military. UH is among the top Texas universities represented.
National defense has never been more important: cybersecurity attacks, supply chain disruptions and bio-threats compromise the nation's safety. These undergraduate and graduate students, called X-Force Fellows, contribute directly to the safety of the American people. X-Force Fellows receive a unique opportunity to gain real-world experience, working closely with professionals in the Department of Defense (DOD). The 40-hour per week, paid fellowship includes lectures on Fridays, given by DOD leaders, industry giants and venture capitalists.
NSIN is a part of the Defense Innovation Unit in DOD. The X-Force Fellowship aims to pair some of the leading young minds in the country with those of seasoned experts to solve complex issues. "I am so excited for the chance to get real world experience in my field. The opportunity means a lot to me because it shows my hard work in school is going to lead to a successful career," said Cole Rodriguez, one of the Fellows from University of Houston.
Rodriguez will help create a non-internet based mobile app and develop artificial intelligence and machine learning predictive models for speeding up the Air Force's Rapid Risk Assessment process. This work will help save the lives of warfighters by quickly identifying risk for inhaled chemical toxicity and providing chemical reference values to Airmen in austere environments. Students' skill sets and interests are matched with projects ranging from cybersecurity to counteracting bio-threats. Other areas the Fellows will explore include mobile and web app development, data analysis and visualization, hardware prototyping, social media strategy and technology scouting.
X-Force Fellows do real work for DOD. Nearly every branch of the military invites X-Force Fellows to contribute their creativity to defense innovation. Through a rigorous application process, the NSIN determines the best alignment between a student's expertise and the problem they'll be assigned.
Claudia Neuhauser, UH associate vice president/associate vice chancellor for research and technology transfer, said of the program: "I am very pleased with the strong response of our students to this opportunity to solve national security problems. Gaining real-world experiences is so critical for launching their careers."
The X-Force program will run this summer from June 6 through August 12.