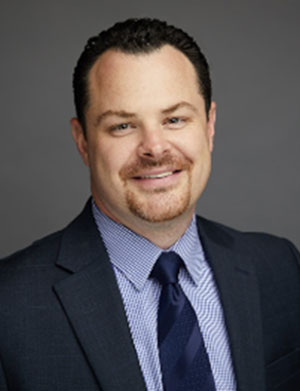 David Schultz, assistant vice president for research administration and finance at Rensselaer Polytechnic Institute will join the DOR as assistant vice president for sponsored research administration on November 4.
Schultz will oversee the Division of Research's Office of Contracts and Grants. In this role, he will evaluate, reorganize and streamline operational functions for sponsored research to improve processes, training and procedures for proposal submission and awards management. In partnership with research leadership across campus, he will support major grant development, establish effective workflows for the awards lifecycle and develop effective policies to ensure compliance with sponsor requirements. He will also be responsible for engaging with the research community to communicate change, provide training and collect feedback for continuous improvement of our research administration group.
Before joining RPI, Schultz led sponsored research administration for the University of Louisiana at Lafayette and Stevens Institute of Technology. He holds a Bachelor of Science in Economics from the University of Houston, a Master of Science in Management from the Stevens Institute of Technology and he is working on a Doctor of Education in Educational Leadership form the University of Louisiana at Lafayette.
Schultz is well known throughout the academic sponsored research administration community through his service to the National Council of University Research Administration (NCURA) for more than a decade.