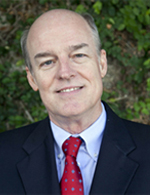 Dr. Jack Fletcher is the Associate Vice President for Research Administration at the University of Houston.
His responsibilities primarily include oversight of the Office of Research Policies, Compliance and Committees and assisting with the administrative and financial management of awards in the Office of Contracts and Grants.
Dr. Fletcher is a Hugh Roy and Lillie Cranz Cullen Distinguished Professor of Psychology at the University of Houston. He has a distinguished academic record and has been affiliated with the University of Houston since 1979, first as an adjunct assistant professor (1979-85), then as a tenured Associate Professor (1985- 1989), adjunct Professor (1989- 2006), and beginning his current tenured appointment in 2006. From 1978- 1985, Dr. Fletcher was the Acting Director of the Mental Retardation/ Developmental Disabilities Research Section at the Texas Research Institute of Mental Sciences; from 1989-2006, Dr. Fletcher was a tenured Professor in the Division of Developmental Pediatrics in the Department of Pediatrics at The University of Texas Medical School- Houston. He has served on the NICHD National Advisory Council, the Rand Reading Study Group, the National Research Council Committee on Scientific Principles in Education Research, and the President's Commission on Excellence in Special Education. The author of 3 books and over 350 papers, Dr. Fletcher was the recipient of the Samuel T. Orton award from the International Dyslexia Association in 2003 and a co-recipient of the Albert J. Harris award from the International Reading Association in 2006. He was President of the International Neuropsychological Society in 2008-2009.
He received his bachelor's degree from Davidson College in 1973 and his Ph.D. in clinical psychology from the University of Florida in 1978.