Provost Summer Read Program

About the Program
The Provost Summer Read Program is built around a common book that is read by all first-year students to strengthen a sense of community and provide a shared experience for your entering class. The accomplished and dedicated members of our academic community are eager to support you in achieving your dreams. You will find that your faculty have integrated the Provost Summer Read selection into several of your first-year courses.
The author of this year's Provost Summer Read book is Trevor Noah, a South African comedian, political commentator, and host of "The Daily Show." Noah's story relates his experience growing up under the apartheid government of South Africa in the 1980s. This was during a time when being of mixed race was illegal in the country, and Noah is the son of a white Swiss father and black Xhosa tribe woman. He describes his upbringing as "growing up in the shadow of a giant." His mother is the heroine of his story who teaches Noah how to navigate the confines of racism and violence in South Africa with grace and humor.  
Born a Crime: Stories from a South African Childhood creates a space for students and faculty to examine issues of inequality and identity. The themes of this book are timely and relevant to current events in our own country. As new Cougars and future University of Houston graduates, I invite you to reflect on these themes as you read Born a Crime: Stories from a South African Childhood. I look forward to the start of the fall semester and hope that you enjoy reading about Noah's inspiring journey from hopelessness to award-winning comedian and international star.
Overview
The Provost Summer Read Program is built around a common book that is read over the summer by all first year students. After first year students arrive on campus to begin their fall semester of classes, they will participate in a meaningful dialogue with faculty and your peers, inside and out of the classroom.
About the Author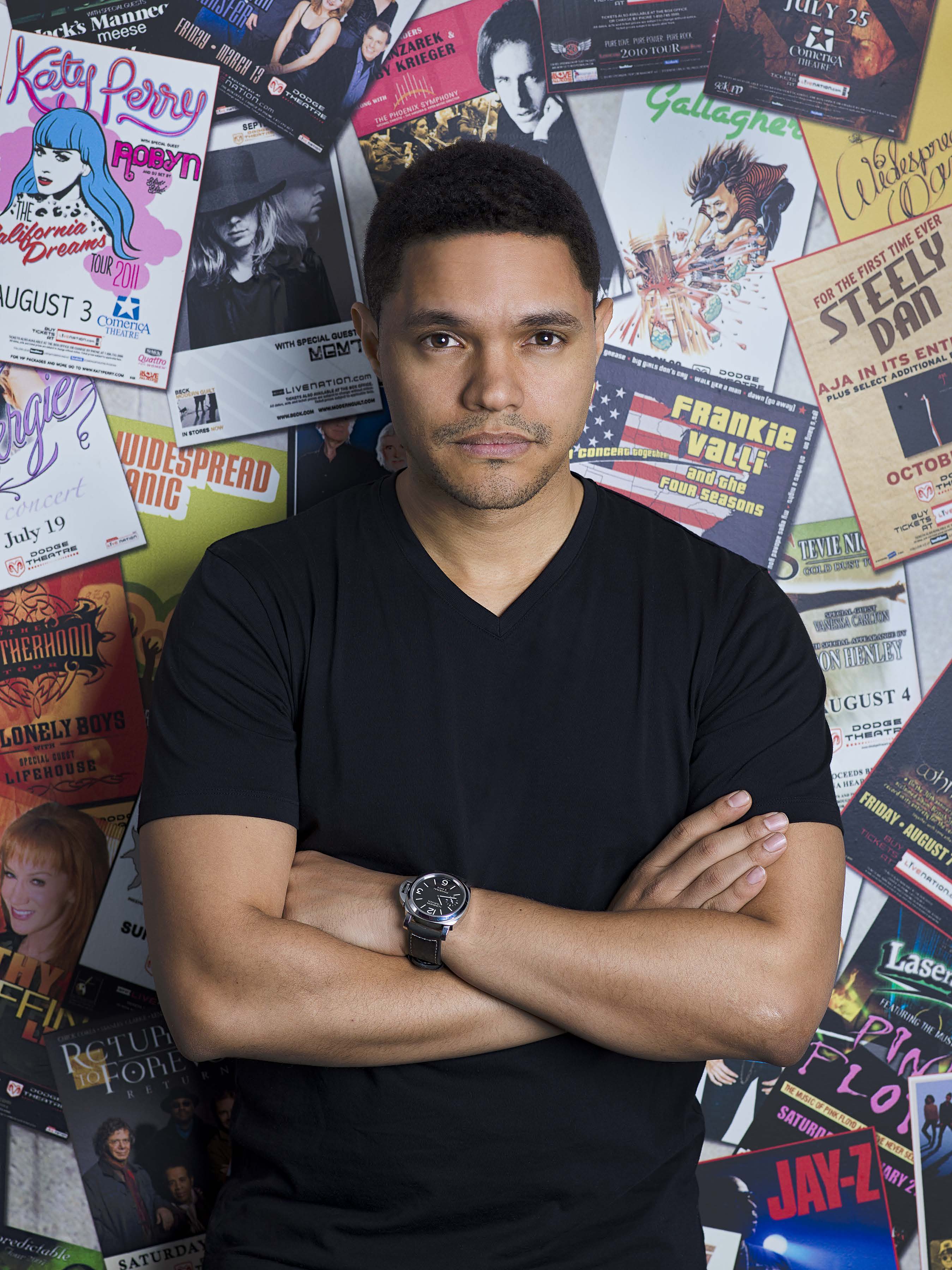 Trevor Noah is the host of the Emmy® and Peabody® Award-winning The Daily Show on Comedy Central. The Daily Show recently received two 2019 Primetime Emmy nominations, including Outstanding Variety Talk Series and Outstanding Interactive Program.
Trevor has written, produced, and starred in 8 comedy specials, most recently including Son of Patricia on Netflix. Trevor's success has also spanned to sold out shows over 5 continents. Trevor is currently crossing North America on his first ever arena outing with the "Loud & Clear Tour 2019". In April 2019, Trevor launched his new podcast series On Second Thought: The Trevor Noah Podcast exclusively on Luminary.
Trevor Noah is the author of the #1 New York Times bestseller Born a Crime: Stories from a South African Childhood and its young readers adaptation It's Trevor Noah: Born a Crime: Stories from a South African Childhood, which also debuted as a New York Times bestseller. The book received the Thurber Prize for American Humor and two NAACP Image Awards, one for Outstanding Literary Work by a Debut Author and another for Outstanding Literary Work in the Biography/Auto-Biography category. The Audible edition of Born a Crime, performed by Trevor, remains one of the top-selling, highest-rated, and most-commented-on Audible performances of all time. To date, Born a Crime has sold over 1 million copies across all formats.
Trevor's production company, Day Zero Productions, recently partnered with Viacom and has several projects in development, including the feature film adaptation of Born a Crime starring Academy Award winner Lupita Nyong'o, and a half-hour comedy with Roy Wood Jr. and Aaron McGruder at Comedy Central.
In April 2018, Noah launched The Trevor Noah Foundation, a youth development initiative that enhances youth preparedness for higher education or entry into the workforce.
Frequently Asked Questions