Rising Scholars in the Spotlight During Undergraduate Research Day April 14
200 Students Presenting Projects, Posters During Event's Return to Campus

By Mike Emery, 713-743-7197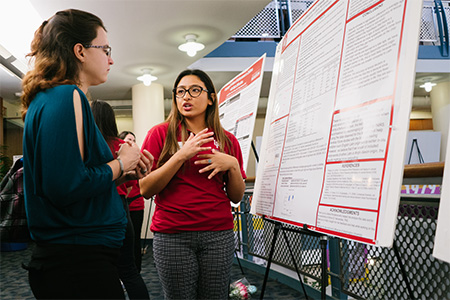 Undergraduate research has long yielded innumerable benefits for university students. Through the process of investigation and discovery, students hone their critical thinking skills. Likewise, they learn to collaborate and communicate effectively with peers and professors. Ultimately, these researchers on the rise gain confidence as scholars who can effect positive change in their communities.
Soon, Houstonians will have the opportunity to meet 200 University of Houston students who have experienced firsthand the personal rewards of engaging in undergraduate research and are ready to showcase their work.
Undergraduate Research Day returns to UH on April 14 with an afternoon of poster presentations in the University's M.D. Anderson Library. Activities will run 4 to 6 p.m. on the library's second and third floors, the Rockwell Pavilion, and The Honors College Commons.
Projects were supported by the Office of Undergraduate Research and Major Awards and guided by faculty mentors.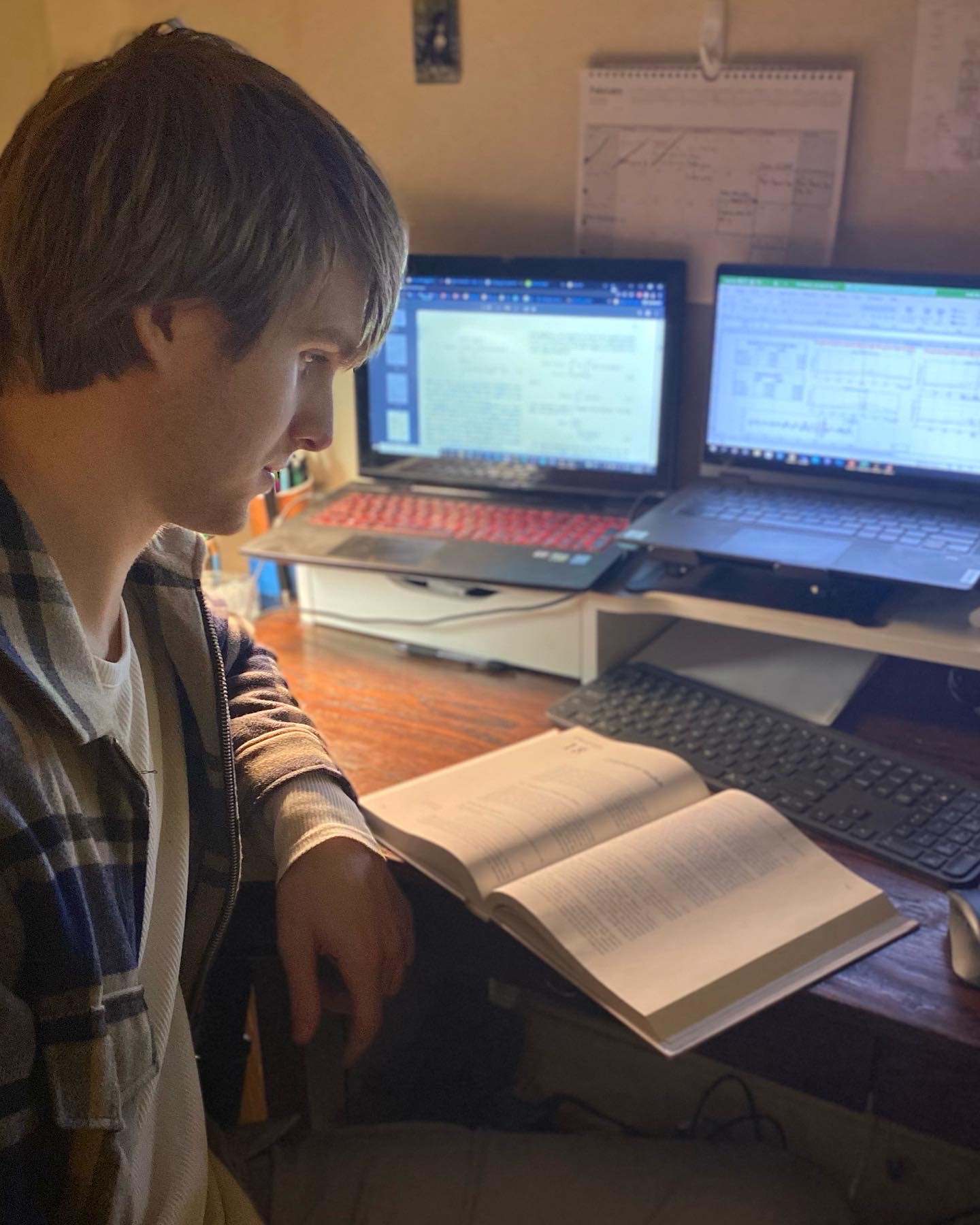 Engineering student and former Cougar basketball player Caleb Broodo is among this year's presenters. Just as he demonstrated discipline on the hardwood, he now showcases a different set of skills with his project "Almost-Ideal Filtering: A Demonstration of New Signal Processing Tools in GW150914, The First Observation of Gravitational Waves."
No stranger to teamwork, Broodo particularly benefitted by working alongside his mentor Gemunu Gunaratne, John and Rebecca Moores Professor of physics.
"A large part of what I learned during the research process included communicating and troubleshooting problems alongside mentors in a way that's conducive," Broodo said.
Fellow undergrad researcher Morgan Thomas concurs regarding the importance of partnering with mentors. This history major collaborated with Honors College faculty member and historian Debbie Harwell while working on the project "Creating the Spirit: Spirit of the Confederacy and the Robert E. Lee Chapter of the United Daughters of the Confederacy." Her research (supported by the Mellon Research Scholars Program) centered on the monument, "Spirit of the Confederacy," that resided in Sam Houston Park until 2020 and is now on view at the Houston Museum of African American Culture.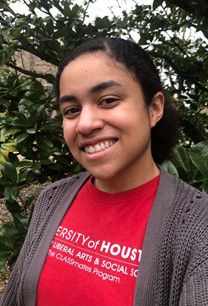 "Through our professionalization and mentorship activities, I learned how to formulate research questions, keep track of citations, and locate primary and secondary sources," she said. "I especially appreciated the opportunity to visit local archives, including the Houston Metropolitan Research Center and UH Special Collections."
These experiences, she said, support her career aspirations of becoming a social studies teacher.
While Thomas looked to America's past for inspiration, mathematical biology student Gabrielle Kostecki focused on the present, particularly COVID-19. Her project, "Development of a SARS-CoV-2 vaccine" (supported by a Summer Undergraduate Research Fellowship), explored the creation of a vaccine that would prove effective against the receptor-binding domain found in COVID-19's spike protein, a critical subunit that enables the virus to attach to cell surface receptors.
Working with mentors Therese Kosten and Colin Haile (both researchers with the UH Drug Discovery Institute), she learned new lab techniques and gained experience in immunology and animal model research. The greatest benefit, however, was emerging with a sense of self-assurance and a renewed focus on her academic and professional ambitions.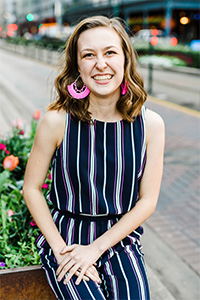 "My biggest takeaway was gaining confidence in the lab since this was my first research experience," she said. "In the future, I see myself pursuing a fellowship opportunity like the U.S. Fulbright Program before earning a Ph.D. in immunology. This hands-on experience as an undergraduate shaped the trajectory of my goals."
Both faculty and students agree that this year's event is particularly meaningful since it will be the first time in more than three years that it has been conducted on campus.
"It will be a tremendous experience to celebrate these students' scholarly achievements live and in-person," said Paula Myrick Short, UH senior vice president for academic affairs and provost. "I firmly believe that undergraduate research better prepares our students for the road ahead, whether that leads to graduate school or the workforce. I take immense pride in knowing that events such as Undergraduate Research Day are supporting successful outcomes for our Cougars."