Researcher, Higher Education Leader Heidi M. Appel Named UH Honors College Dean
Honors Education Advocate and Administrator Set to Lead University's Community of Scholars
Jan. 12, 2023
By Mike Emery, 713-743-7197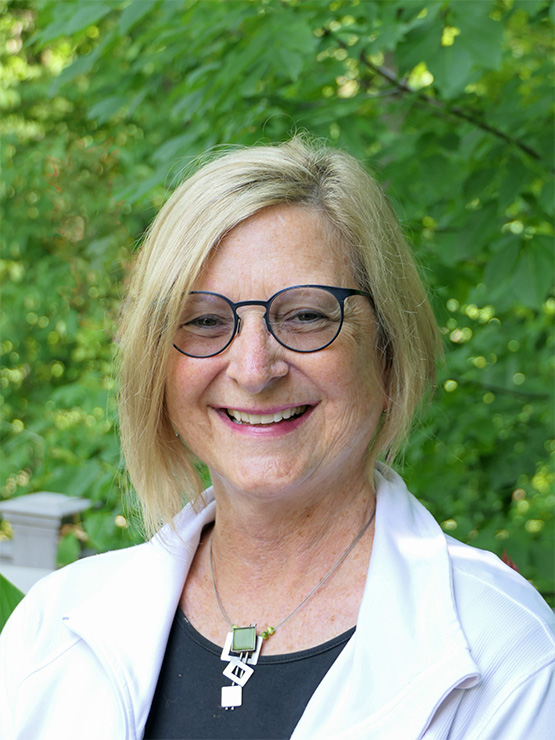 Noted plant biologist and veteran academic leader Heidi Appel has been named the next dean of the University of Houston Honors College. She will assume leadership of the college effective in July.
"The Honors College plays a critical role in our institution's academic mission and requires a dean that is both capable and creative in their leadership abilities. We have indeed found such a leader in Dr. Heidi Appel," said Robert H. McPherson, UH interim senior vice president for academic affairs and provost. "Her energy and enthusiasm make her a perfect fit for this role, and we look forward to welcoming her to campus very soon."
Appel will arrive at UH with more than 20 years of higher education experience, which includes her current role as dean of the Jesup Scott Honors College at the University of Toledo.
"I'm thrilled to join the University of Houston Honors College as its next dean," Appel said. "The talented faculty and staff provide a terrific honors education in and out of the classroom with a challenging, creative and flexible curriculum. I'm looking forward to meeting more of the amazing UH honors students when I arrive this summer."
As dean for UH's Honors College, Appel will lead a community of gifted undergraduate students from disparate disciplines. Honors students at UH engage in specialized coursework and co-curricular learning experiences that broaden their academic perspectives. The college's faculty includes award-winning scholars from throughout the university who invigorate students' intellectual abilities through innovative projects and programs.
Academic programming at UH's Honors College includes minors in creative work, energy and sustainability, leadership studies, medicine and society, Phronêsis (politics and ethics), data and society and global engagement and research.
"The college is a national leader in honors education and I'm excited to build on this success to prepare the next generation of high-caliber students to increase their impact on the world," Appel said.
In her role at the University of Toledo, Appel led an institutional effort to establish common goals for honors education across all majors, as well as a university-wide revision of honors curriculum. She also was instrumental in developing a community engagement initiative providing honors students with high impact learning experiences. Other achievements include helping facilitate a partnership between the University of Toledo and the Toledo Museum of Art to bring visual thinking into the undergraduate curriculum, as well as the formation of a nationwide network of honors deans and directors to provide students with transdisciplinary skills to help them address societal challenges in our world.
 In addition to her role as honors dean at the University of Toledo, Appel is a professor in its department of environmental sciences. Prior to these positions, she worked as senior associate director for the University of Missouri Honors College. She also has held teaching posts at Pennsylvania State University and its Schreyer Honors College.
Appel is internationally known for her research on the chemical ecology of plant-insect interactions and was recognized as an American Association for the Advancement of Science Fellow in 2018. She is often a go-to source for media on various science topics.
Appel holds doctoral and master's degrees in biology from the University of Michigan and a bachelor's degree in general studies from Oakland University.
Appel's selection as UH's next Honors College dean follows a national search lead by a committee of faculty, staff and students co-chaired by Dan O'Connor, dean of the College of Liberal Arts and Social Sciences and David Shattuck, associate professor in the Cullen College of Engineering and Honors College faculty member. She will succeed current interim dean Stuart Long, John and Rebecca Moores professor in the Cullen College of Engineering and a longtime Honors faculty member.
"The search committee worked very hard and spent much time attempting to discern the traits needed in the leader of the Honors College, and then to find the candidate that best met those characteristics," Shattuck said. "Speaking for myself, I can say that I found Dr. Appel's emphasis on leadership and listening to be very important in my decision to support her as a candidate for Honors College dean."