UH Named 2022 Hispanic Serving Institution Leader by U.S. Fulbright Program
University Recognized for Enhanced Support of Fulbright Opportunities on Campus
Oct. 11, 2022

By Mike Emery, 713-743-7197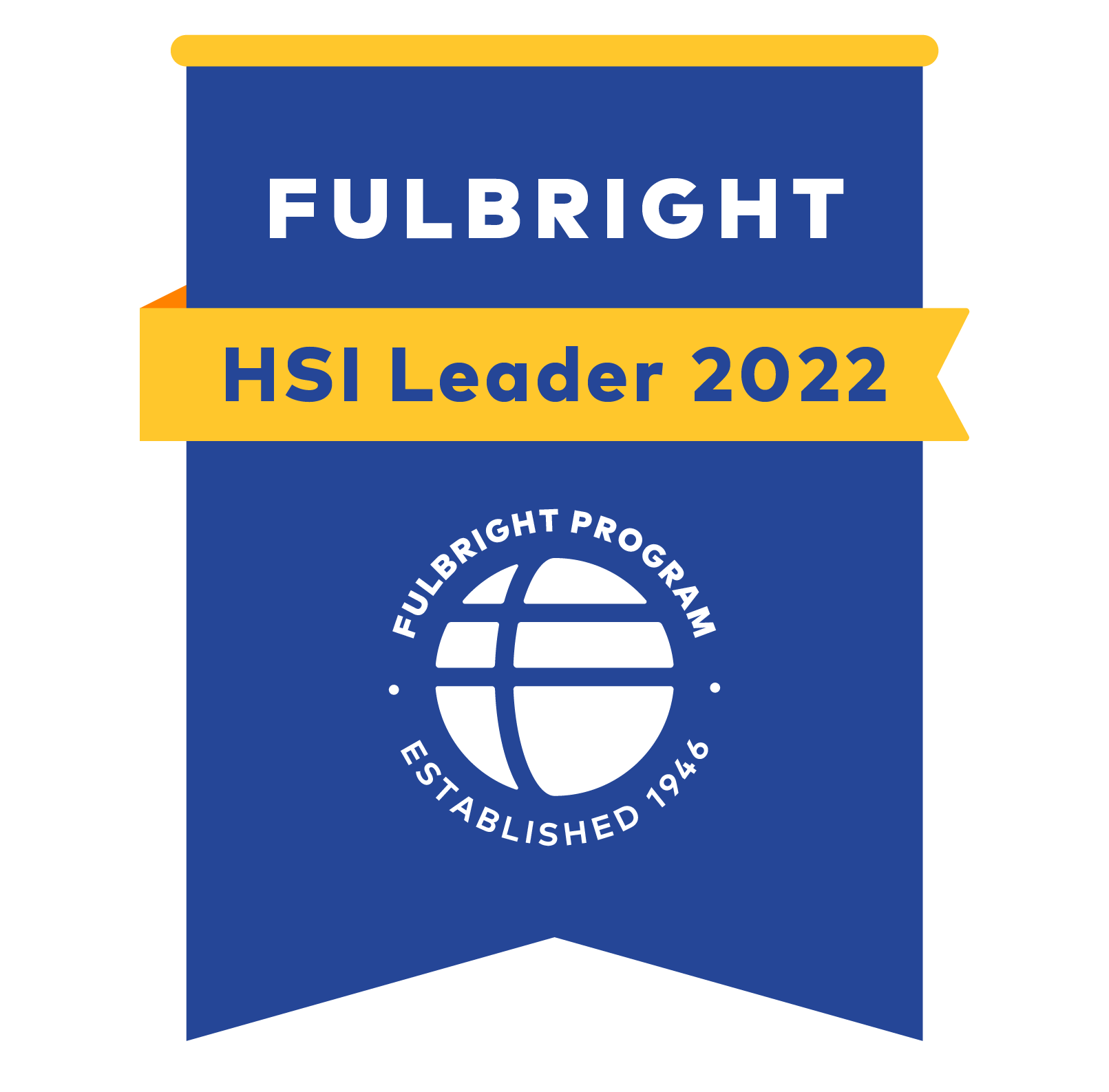 Cultural explorations are an important part of the university experience. When rising scholars are exposed to new ideas, languages and communities, they gain knowledge and competencies that further support their academic ambitions.
The University of Houston has long supported cross-cultural learning experiences through its status as Texas' first Hispanic Serving Institution (HSI) and by promoting myriad opportunities for international study through scholarships such as those offered by the U.S. Fulbright Program.
For the second year in a row, the University has earned recognition for these very efforts and is named as a 2022 Fulbright HSI Leader.
This designation was announced during National Hispanic Heritage Month, which holds special meaning at the University of Houston considering its culturally rich academic programs and diverse student population.
UH joins an exclusive group of HSIs across the nation that have demonstrated noteworthy engagement with Fulbright exchange participants during the 2021-2022 academic year and have promoted Fulbright opportunities on campus.
"As the state's premier Hispanic-Serving Institution and a top Fulbright producer, the University of Houston strives to ensure an environment of inclusion and success for all," said UH President Renu Khator. "This recognition is yet another milestone that reinforces what so many already know about our institution … that our students are supported both culturally and academically."
Deputy Assistant Secretary of State for Academic Programs Ethan Rosenzweig announced this year's HSI Leaders during the Hispanic Association of Colleges and Universities (HACU) annual conference in San Diego on Oct. 10.
"The Fulbright Program's success with HSIs is built on real collaboration with you and your institutions," Rosenzweig said during his presentation.
He also commended current Fulbright participants and alumni for sharing "their expertise, experience, perspective and enthusiasm with their institutions, their communities and their societies." 
Just recently, the University of Houston announced 10 student Fulbright recipients, each prepared to travel far and wide to gain international insights.
"Enhancing learning and research experiences for students and faculty through the Fulbright Program is important to expanding the University's international footprint," said Amb. Michael Pelletier (Ret.), executive director of UH's Institute for Global Engagement.
Since 2018, nearly 50 Fulbright scholarships have been awarded to UH students. These Coogs have taken their talents around the globe for projects in Bulgaria, the Czech Republic, France, Italy, Germany, Japan, Latvia, Mexico, Poland, South Korea, Spain and Turkey among other destinations.
The Fulbright U.S. Student Program partners with more than 140 countries to support the academic endeavors of students. Students from all disciplines have long represented both their institutions and the U.S. as Fulbright Scholars, transplanting knowledge gained in their respective classrooms to communities around the world. Details on the program and the application process are available on the Fulbright U.S. Student Program's website.