Noted Science Scholar Stuart Dryer Earns 2023 Farfel Award
Longtime UH Biology Professor Receives UH's Highest Honor

May 4, 2023
By Mike Emery, 713-743-7197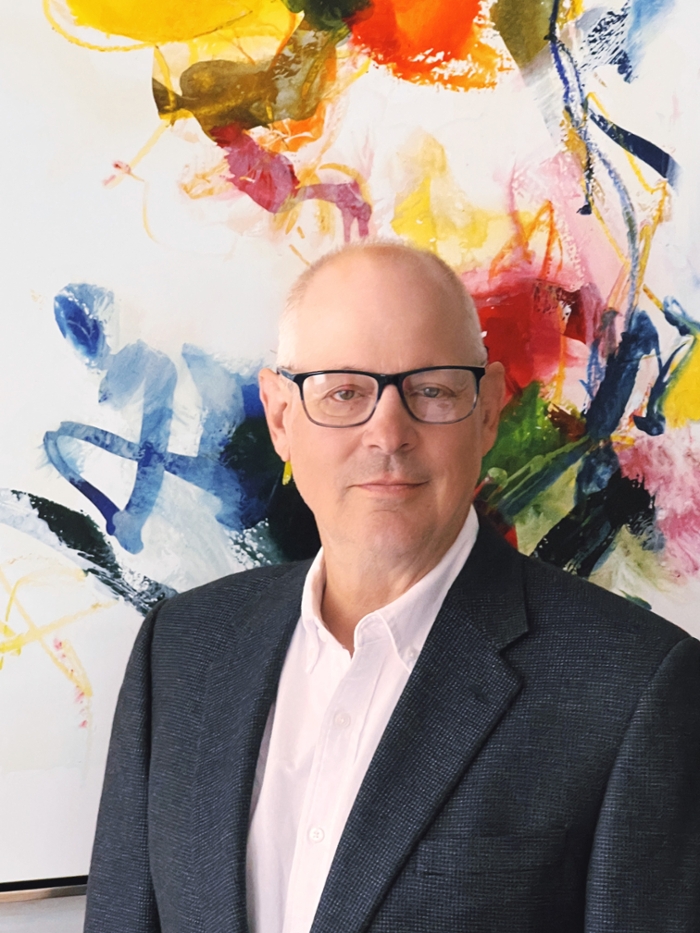 It's not often that professors teach four different kinds of students … but Stuart Dryer isn't your everyday professor. The Moores Professor at the University of Houston has shared his insights with undergraduates, graduate students, doctoral candidates and most recently, medical students. 
Such versatility in classrooms and laboratories is matched by his research output and talents as a mentor. These are just some of the qualities that have earned Dryer, professor of biology and biochemistry, the 2023 Esther Farfel Award.  
This award has been presented annually since 1979 and recognizes outstanding faculty members for teaching, service and research. It is the highest honor awarded to UH professors.  
"It feels really good to receive this award," Dryer said. "The best thing about it is that I know several past recipients of the Farfel Award and have worked with them on committees and as a colleague. It's just very humbling to be in the same category as these people. It is very gratifying." 
Dryer arrived at UH in 1997 after starting his academic career at Florida State University in 1988. The city of Houston, he said, was a big draw. The University, however, was the major selling point that inspired him to relocate from the Sunshine State to the Lone Star State. 
He was initially approached by the late Greg Cahill, former associate professor of biology and biochemistry, about recommending someone to join a new program on biological clocks. Dryer, however, recommended himself and the rest as they say is history. 
At UH, Dryer has successfully balanced teaching, research and serving as a mentor to aspiring scholars. His talents in these areas have earned him a Teaching Excellence Award and Research Award. They, also, are admired by both his peers and pupils. It also has kept Dryer energized and engaged during his 26 years at UH.  
His deep involvement within the College of Natural Sciences and Mathematics led to a role as department chair. For nearly nine years, Dryer guided the Department of Biology and Biochemistry. During that time, he was instrumental in growing its professoriate. 
"It was very gratifying to recruit new faculty," Dryer said. "All of the professors that were hired while I was chair received tenure." 
His time in this position also was marked by the development of the Center for Nuclear Receptors and Cell Signaling and by growth of research within the department.  
Dryer himself remains one of his department's most productive scholars with 110 refereed papers to his credit and more than 6,000 citations with an h-index of 49. His work in neurobiology, circadian rhythms and kidney disorders has extended off campus as well through partnerships in the Texas Medical Center (TMC).  
His work on the physiology of kidney disorders came later in his career. He credits partnerships at TMC (particularly with Baylor College of Medicine) for supporting such critical research. Houston and its renowned medical facilities have been an invaluable platform for him and so many other UH faculty members, he said.  
"One of the great resources for faculty at UH is the Texas Medical Center," he said. "We should take more advantage of it." 
Now, UH has its own state-of-the-art medical school, the Tilman J. Fertitta Family College of Medicine. Dryer was among those who helped establish this important addition to the University in 2019. He also teaches at the college, helping prepare tomorrow's physicians.  
Dryer also has lent his insights and experience to guiding students within his own college, as well as junior faculty. During his esteemed career, the longtime professor has seen both pupils and professors flourish professionally. Their success is validating and inspiring for Dryer. 
"I like to see when people I've worked with and mentored are more successful than I am," he said. "Many of my former graduate assistants have had successful careers in the pharmaceutical industry. I am proud of the fact that I've trained many Ph.D. students to become effective researchers in non-academic environments." 
Dryer adds that he also takes great satisfaction in seeing former students accepted into medical school and other professional schools.  
"The number of first-generation students at UH is quite impressive," he said. "When you see these students go on to become doctors and dentists and pharmacists, it's a special moment." 
While Dryer has guided students on their career trajectories, he fully credits the institution he calls home for supporting their academic and professional growth. 
"What I love about UH is the extent to which it is a tool for upward social mobility for our students, our city and the state of Texas," he said. "I would argue there are few institutions in the United States that can match us in this area." 
The Farfel Award is certainly a milestone for Dryer. He is proud of this award and his work at UH, but the seasoned scholar takes particular delight in being present for the University's ascension as a research institution and destination campus for students from around the globe. 
"It has been incredible to witness the tremendous increase in the reputation of the University itself," he said. "Seeing the sheer growth of the campus … how beautiful our campus has become over the years … is truly remarkable. I really credit that to President Khator, as well as the energy and enthusiasm of our campus community. UH is really a special place, and I am beyond grateful to have spent the majority of my career here."