New Learning Management System Canvas Set to Fully Launch this Summer
New LMS to Offer New Features, Functionality

April 3, 2023
By Mike Emery, 713-743-7197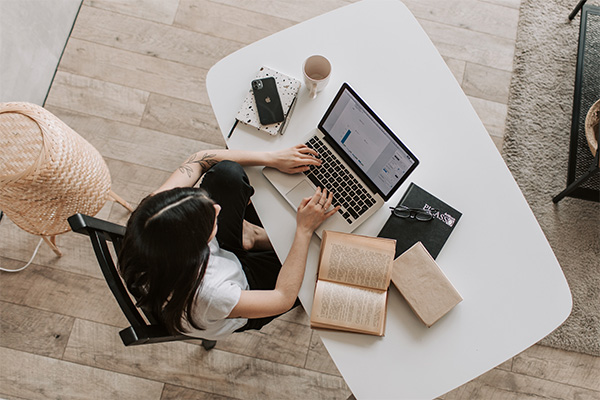 Each day, faculty and students log in to the University of Houston's current learning management system (LMS)—Blackboard— to access course materials, assignments, grades, tests and more. This summer, UH will make the transition from Blackboard to a new LMS, Canvas.  
The switch to Canvas began this semester with 150 classes adopting the platform. By semester's end, Canvas will be UH's sole LMS, and faculty are encouraged to start migrating Blackboard course materials at their earliest convenience.  
According to Jeff Morgan, associate provost for education innovation and technology, Canvas is used by many top institutions of higher education, as well as community colleges and high schools. It also offers more features that will benefit faculty and students alike. 
"The interface and learning curve are simpler for instructors, and there are many data reporting features that will help us more effectively track student progress in courses," Morgan said. "In addition, the integration of Canvas with many third-party tools is much better than the integration in Blackboard." 
In recent weeks, Morgan has been communicating with faculty to remind them of the "Countdown to Canvas." Summer course shells in Canvas can be requested now and fall shells will be available by mid-April. These requests can be made on AccessUH, and resources are available online to support faculty with the transition. 
Canvas training sessions are available for faculty, and "test shells" can be created so that instructors can familiarize themselves with this new tool. To request a "test shell," faculty should contact Michael Scott, computing systems manager. Teresa Acosta, director of faculty and departmental instructional support, and the instructional design team also are available for support.

The decision to adopt Canvas as UH's new LMS was made by a 57-member committee of faculty, staff and students. After evaluating three leading LMS platforms, Canvas emerged as the frontrunner. In addition to its expanded functionality, Morgan added that another benefit of the platform is 24/7 technical support for faculty and students from Instructure, the provider of Canvas. 
"We are confident that Canvas will enhance both teaching and learning at UH," Morgan said. "This is a robust platform that has many benefits for our campus community and truly complements UH's trajectory toward becoming a Top 50 university."