50-in-5 Progress Shared with UHS Board of Regents
Initiative's Recent Gains Shared During Recent Board Meeting

By Mike Emery, 713-743-7197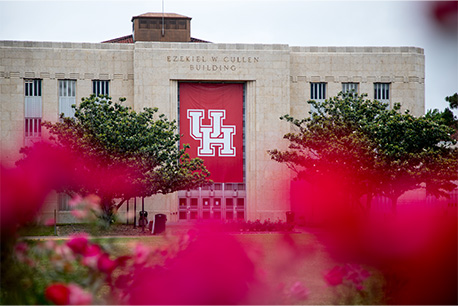 Each day, the University of Houston moves closer to its goal of becoming one of the nation's Top 50 public universities. That pace has accelerated in recent weeks thanks to a number of institutional achievements, but a key initiative in UH's progress has also been 50-in-5. 
Launched in 2018, the program seeks to increase UH's research and scholarly output by 50 percent over the course of five years. 
In short order, 50-in-5 (steered by the Office of the Provost and Division of Research) has made considerable gains. During the recent UH System Board of Regents' Academic and Student Success Committee meeting, Paula Myrick Short, senior vice president for academic affairs and provost, and Amr Elnashai, vice president for research and technology transfer, provided an update on this initiative. They also introduced three scholars who are moving the needle for both UH and 50-in-5. 
"How does 50-in-5 benefit the university? All of the work our faculty do … the research … publishing work in high impact journals … advances the name of the University of Houston," Short said. "It bolsters our reputation, particularly as we work to become a Top 50 public institution." 
Among the most significant strides for UH has been the increase in national research centers, Short said. She indicated to the board that UH is very close to its goal of doubling its number of national research centers (NRCs) from five to 10. Since the program began, UH has picked up three NRCs, bringing the university's total to eight. 
To support its momentum, Short added that the university will continue to focus resources on the hiring, development and recognition of faculty. In doing so, the university has made substantial investments in infrastructure and other critical areas. 
"Investing in support of 50-in-5 has not just accelerated the deliberate expansion in research areas that align with regional societal challenges and federal priorities, but is also changing the culture of the university with a more intense focus on discovery and intellectual excellence," said Amr Elnashai, UH vice president for research and technology transfer. 
Elnashai also informed the board of the achievements of 50-in-5 Scholars, faculty across the University who have earned major grant awards, patents, published in high-impact journals or single-author books, or received a national award. Since 2018, 50-in-5 Scholars have earned 122 national awards; published articles in 152 high impact publications; and earned 175 major grants and 91 patents. 
Elnashai added that an enhanced effort to support faculty in developing effective proposals also is yielding positive results.  
 
"Signs abound that our large proposal activity has taken off in a major way," Elnashai said. "The amount of money we are receiving in awards that are $1 million and above increased by 36.5 percent from 2020 to 2021. To see an increase of over 36 percent in such a competitive environment is vindication of our efforts."
50-in-5 Scholars have been recognized for their efforts with celebrations, including a recent event at the Wortham House. In the near future, however, the University community will have the opportunity to recognize these faculty daily via Scholars Walk, an electronic campus art installation spotlighting their accomplishments. This project is scheduled to be completed by summer's end, and in the meantime, an online Scholars Walk is available to view complete with faculty profiles and photos.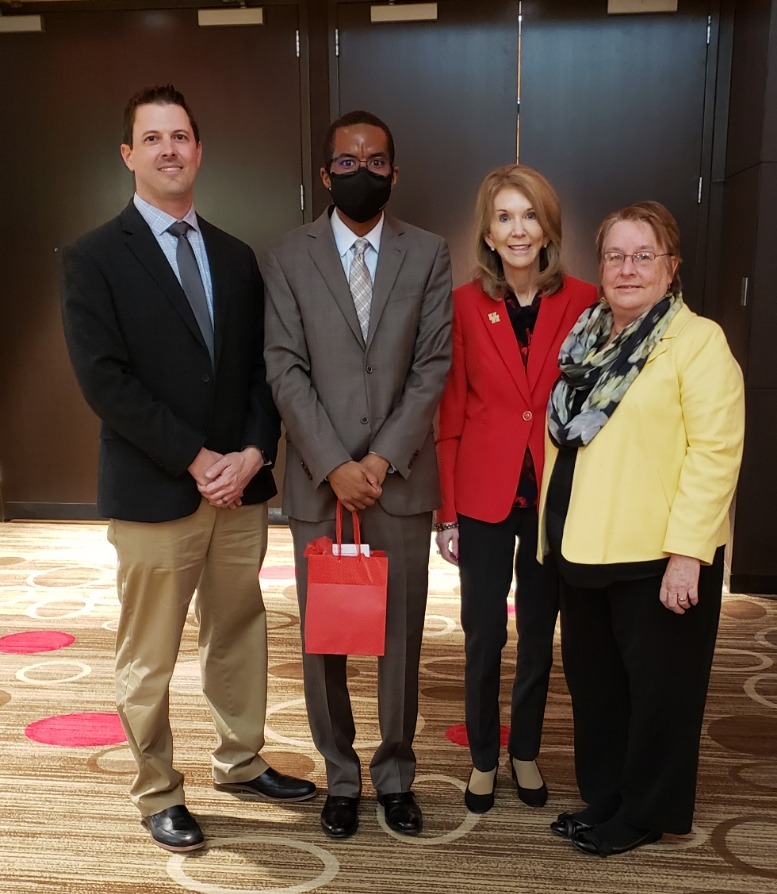 Three of these 50-in-5 Scholars were in attendance: David Berntsen, associate professor and Golden-Golden professor of optometry (presenting his research on multifocal contact lenses in treating myopia in children); Therese Kosten, professor of psychology and director of developmental, cognitive and behavioral neuroscience (showcasing recent work on the development of vaccines for opioid use disorders); and Ezemenari Obasi, professor and associate dean of research in the College of Education Department of Psychological, Health, & Learning Sciences (discussing the HEALTH Center for Addictions Research and Cancer Prevention). 
Following these scholars' individual presentations, board members engaged them in a lively discussion on their research. Regents also expressed their appreciation for Short's and Elnashai's efforts in leading 50-in-5. 
"This was a wonderful presentation," said Regent Durga Agrawal, chair of the Academic and Student Success Committee. "It is unbelievable … the kind of research we're doing at UH."